After several months of development, I am finally ready to release the alpha build of Breaky Balls, a brick-breaker game with active abilities, special enemies, and boss battles. Developed with GameMaker: Studio, Breaky Balls is the first game I have ever created and published. You can download the alpha from my IndieDB page (only available for Windows right now, sorry Mac and Linux users).
Before Breaky Balls, the only game-development experience I had came from the first two tutorials in GameMaker: Studio and the simple games they had you create. As expected, those tutorial games were neither original nor interesting. The third tutorial, however, would be the one that changed everything.
Known as "Coding Breakout," the third tutorial introduced me to GameMaker Language, the first programming language I have ever learned. After completing the tutorial, I decided to try modifying the game as an added challenge. It started really small and really slowly: a new feature here, a new gameplay mechanic there. Over time, iteration by iteration, I started to feel as if I had something special, something original. So much so, that I actually decided to invest time and money into developing a website, social media accounts, and an IndieDB page. Three months later, I am ready to release the alpha build of my brick-breaker game, Breaky Balls.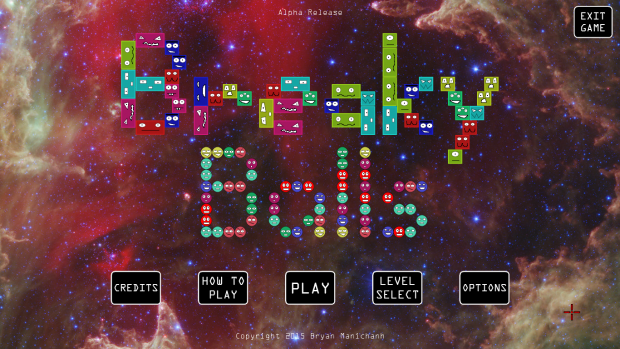 Players will instantly recognize familiar elements. All brick-breaker games basically center around three objects: bricks, balls, and bats. Furthermore, the goal is fairly simple: break all the bricks with your ball and do not allow your ball to drop below the screen. These elements are present in Breaky Balls, just like any other brick breaker. However, my game also introduces several original gameplay mechanics.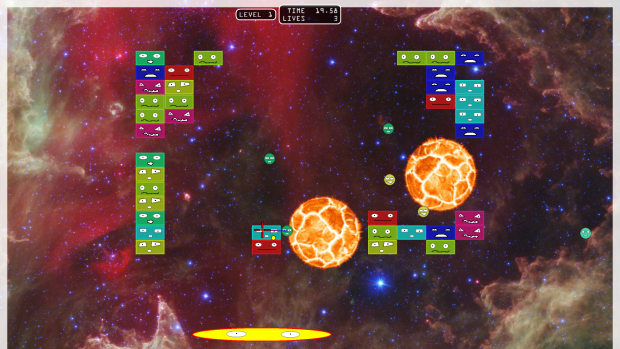 In brick breakers of the past, multiple balls, explosions, and other powers were activated through random powerups. With Breaky Balls's active abilities, the player can now decide exactly when and where they want a new ball to spawn or an explosion to take place. They do so with another original mechanic: mouse targeting. Using the mouse, the player can, with great accuracy, control the movement and active abilities of the balls. Players will need to skillfully use these new powers if they hope to defeat the various enemies in Breaky Balls.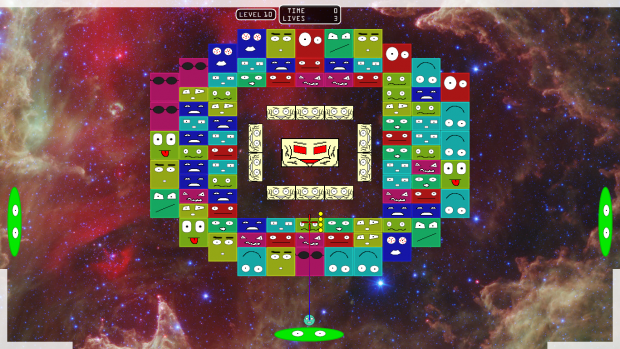 To keep track of player progress, I have implemented a scoring system similar to the ones found in games like Angry Birds. Instead of aiming for a high cumulative score, the player will focus on obtaining high level scores, and at the end of each level, a star rating from 0 to 3 is awarded.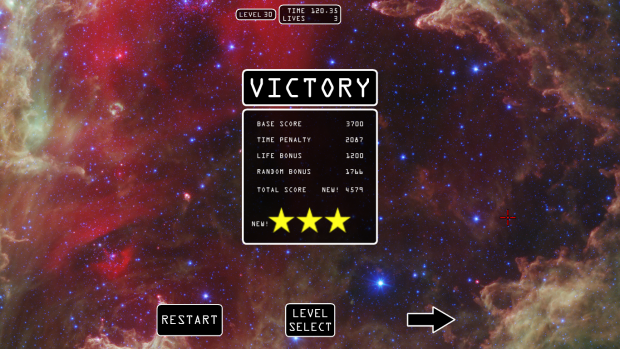 Over the decades, several brick-breaker variations have surfaced, each adding their own twist to game. Some have failed to impress. Some have been quite successful. And some have been so revolutionary for the brick-breaker genre that their innovation actually got added into brick-breaker canon. Hopefully, Breaky Balls can obtain a similar level of success. At the very least, I hope all of you can gain a few moments of entertainment from my game. Whatever happens, creating Breaky Balls has taught me a lot about game design, development, and marketing. Have fun!
Bryan Manichanh
Sneaky Cat Games