In this Object breaking game with a 3D Ball, you control the ball to go left and right then jump, and then throw it towards the 3D objects that to break them, watch them shatter into pieces in totally 3D space. Score & level up, leveling up means objects will have complex movements depending on the level, it also means you score higher or lose score higher but you also gain control speed and throw power with each level, making the ball go faster and hit harder along with objects soaking more energy that accelerate the shattered pieces.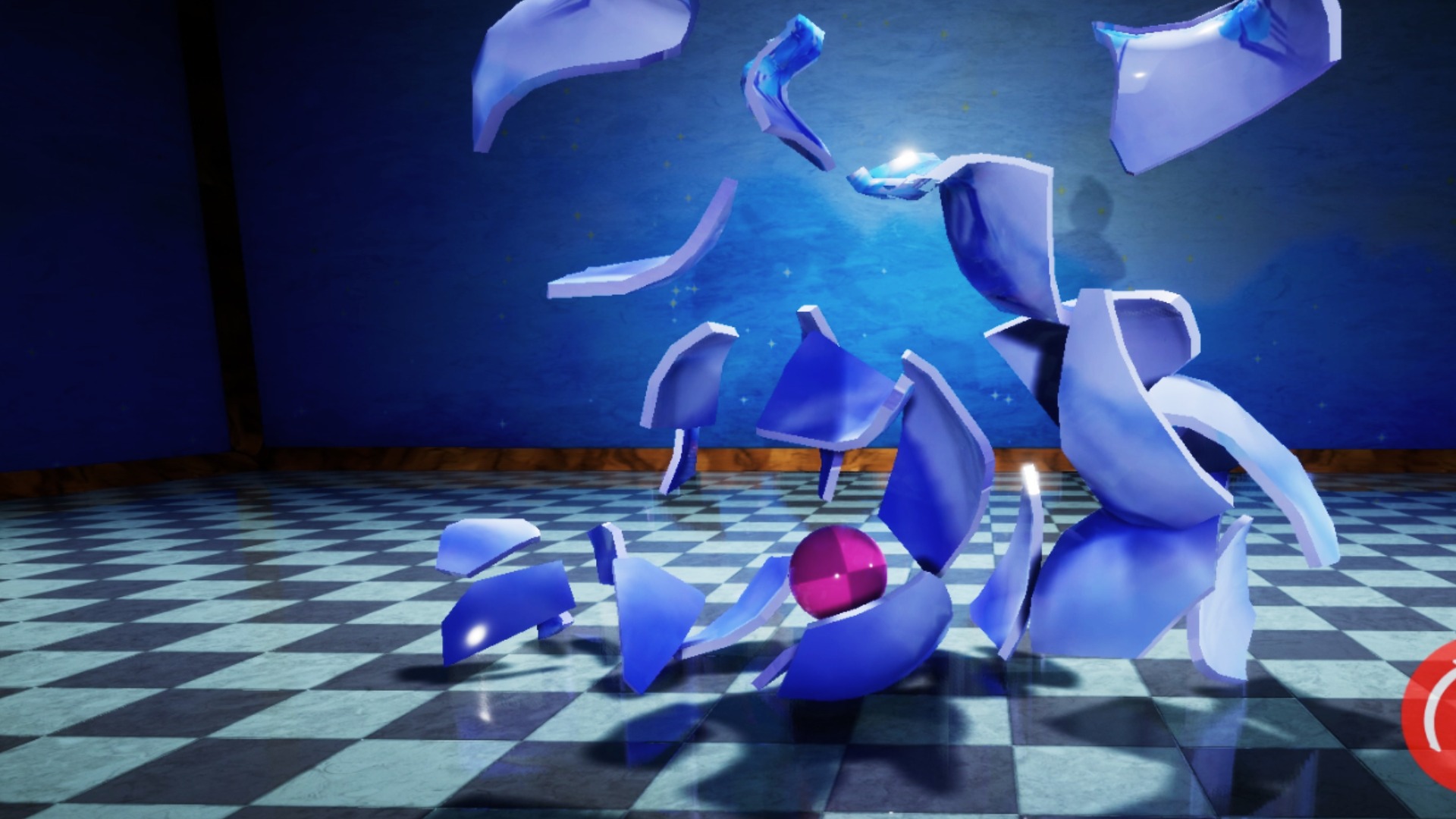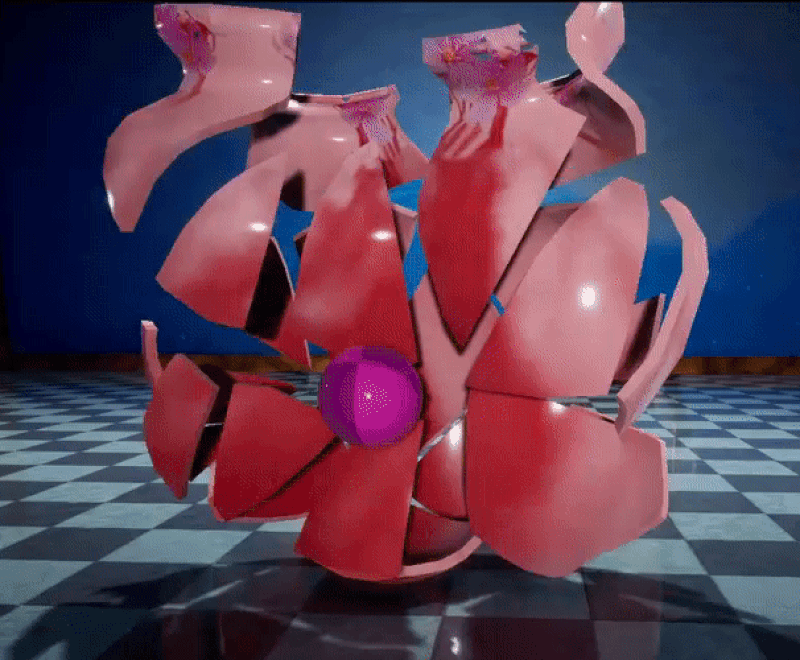 Food / Fruits eg Watermelon, Muffin, Coconut etc.
Ceramic Pots of Various types of color
House hold obects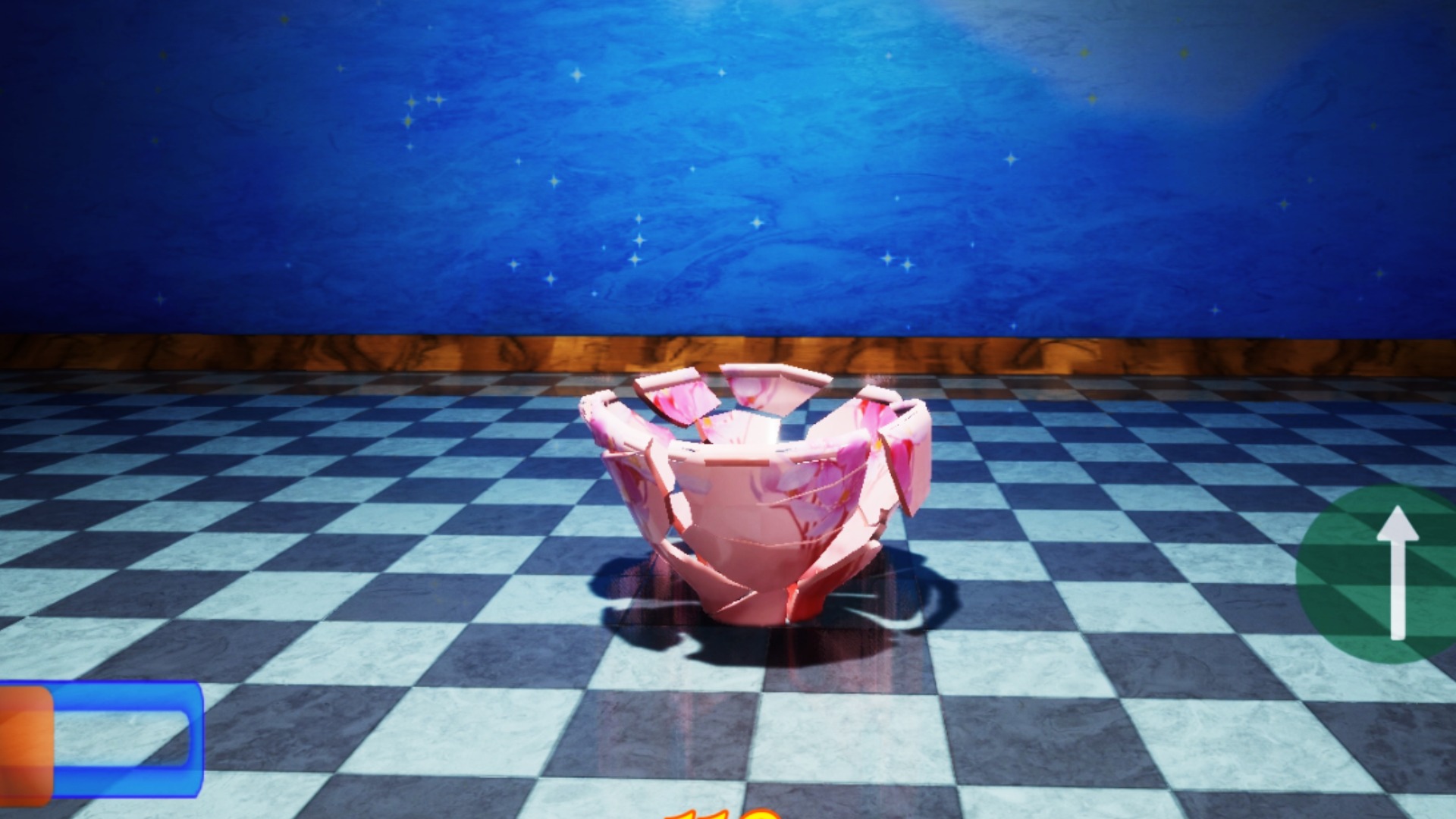 Many more types of objects will be included as the game gets updated over time.
You start at a slow pace as at Level 1 objects won't move, but as you level up, objects will start to get more and more complex movements but you don't need to worry much as you also get sharper moves - Increased Joystick movement power and Ball throwing per level.
Unique Scoring System based on Level
As you break objects you score and slowly gain EXP to level up, while you can't get negative XP to de-level you can get negative points if you fail to hit and that is reduced from the main score.
Points gained per hit aren't the same for each level, a higher level gives you more points per successful hit while failed hits behave the same way.
Break Objects is made with Unreal Engine 4, you can enjoy the beautiful space made with this powerful game engine, while the shattering of the objects is generated with proper object breaking, which means, the pieces are actually made of the object being broken, that feels realistic and physics-based, also the direction has an impact at the way the object breaks.
Various objects to break including Watermelon, Muffin, Coconut, etc and the game is going to get constant updates with more objects, locations, Game mechanics, and more so keep an eye on the upcoming updates.
For more information and to download the game, visit this page -
Webiste - Survatory.com
Keys available to content creators / Youtubers also keys available to giveaway to their viewers.
Contact and provide a way to verify the Social Media / Youtube Channel like Discord verification or using youtube about page E-mail etc
Controls :
CONTROLS
Ball Movements (left right)
Only applicable when the ball first spawn and jump (spacebar) is not pressed
A - Move Left
D - Move Right
Movements are based on Ball impulse and rotation, you gain more control power
as the Ball level up
Jump (SPACEBAR)
Can be used once per ball spawn
Throw (SPACEBAR)
Can be used once per spawn and ONLY after jump is used.
Mouse Drag - To adjust camera angle
TLDR
Use A and D to move left or right if necessary then hit SPACEBAR to jump
then hit SPACEBAR again to throw this time.
Once you hit SPACEBAR you can not use A and D until next spawn.
ESC - Menu
H - Help / Controls
Break Objects Including Fruits & Food Shaped Objects with a 3D Ball.