In this update, the player's data are now stored in an online database, much more versatile, but I'll still be doing so even if the player does not have internet, he can play in matches lan.
Now the following data are stored:
ADDED A REGISTER/LOGIN SYSTEM
-Name
-level
-XP
-money
-Cash
LOGIN SCREEN: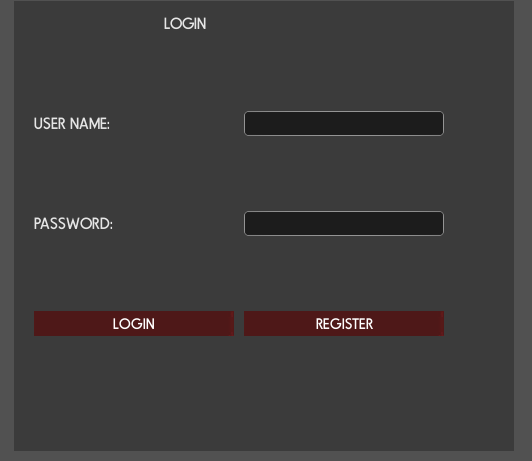 REGISTER SCREEN: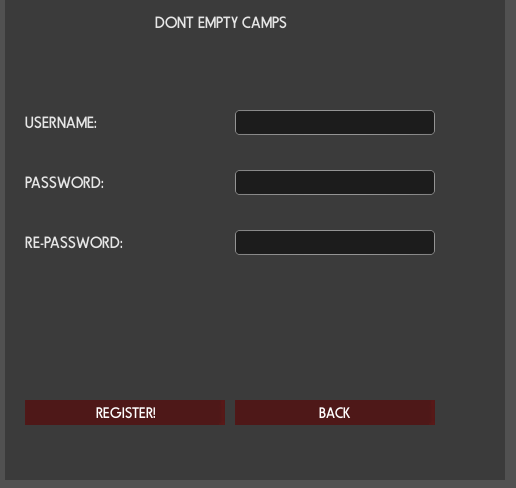 NEW MENU SCREEN (main-menu):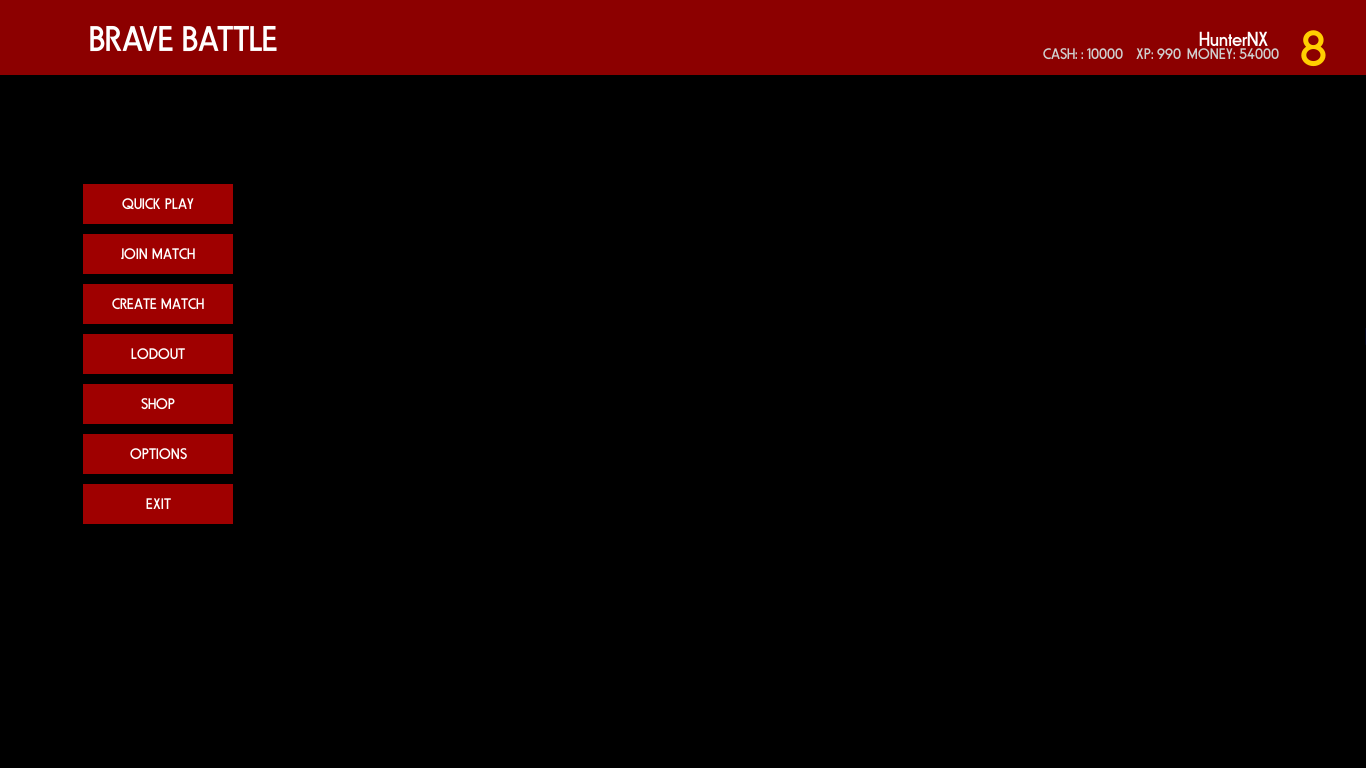 LOBBY SCREEN: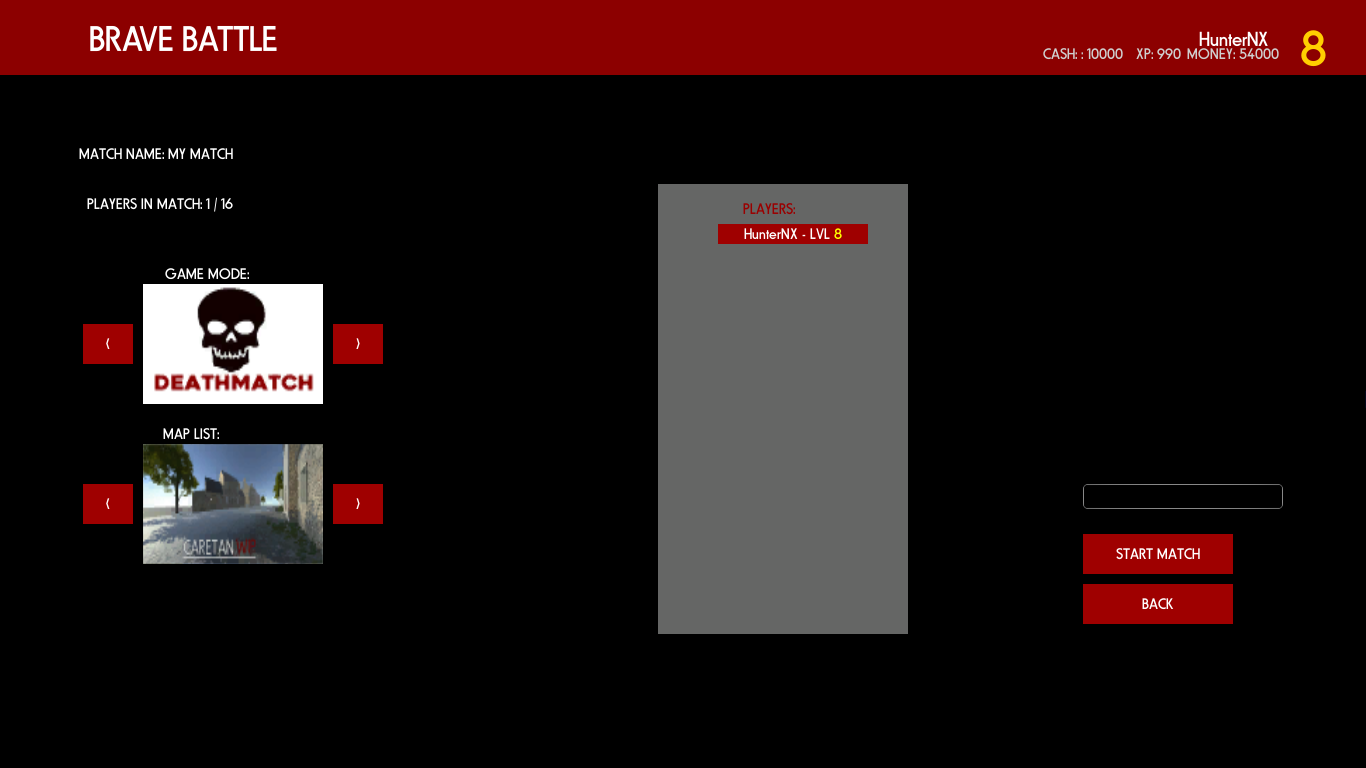 Future or in the next update, the information of weapons unlocked and their modificações.Tambem will be possible to have a list of friends and a more versatile chat will be saved.
Other modifications were:
-In Lobby now displays the level of the player
-was Placed a very basic chat in the lobby
-Now When the player goes to level it shows in format gui and the player wins a cash bonus.
For now it is.
HunterNX, OldwarStudios.