Hi guys!
We are very excited to show you Brassheart, our first video game project.
Take a look at what we have for you!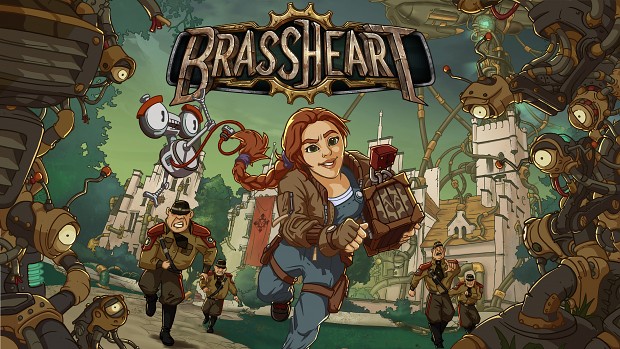 Brassheart is a Point and Click adventure game set in the alternative 1920s, inspired by the dieselpunk aesthetics and the classics of the genre.
We started working on our project at the beginning of 2018, with a small 4-person team, which slowly began to expand during production. Our goal was to create something with classic gameplay and an original setting. The global turmoil and technological revolution of the early 20th century fit perfectly and allowed us to create an alternative reality of fantastical inventions and colorful characters.
Our hope was also to inspire imagination and creative-problem solving through the use of cartoonish, colorful art-style reminiscent of the classics in the point-and-click genre, while keeping our puzzles grounded in commonsensical logic. But what about the game's plot?
The story of the Brassheart revolves around Pola Zagórska, a spunky pilot. She follows the clues that may provide a way to save her father kidnapped by his own invention, a rebellious supermachine, Valkiria.
This powerful difference engine gathered a loyal army and relentlessly pursues the goal of mechanizing and militarizing the whole world. It is governed by cold calculation, and all those who oppose it will be in danger. One of such people was Prof. Zagórski, the co-creator of the machine.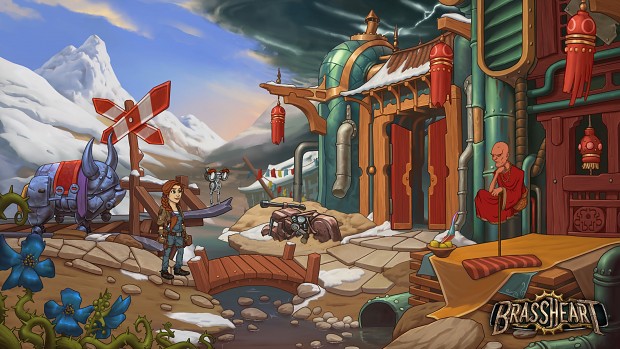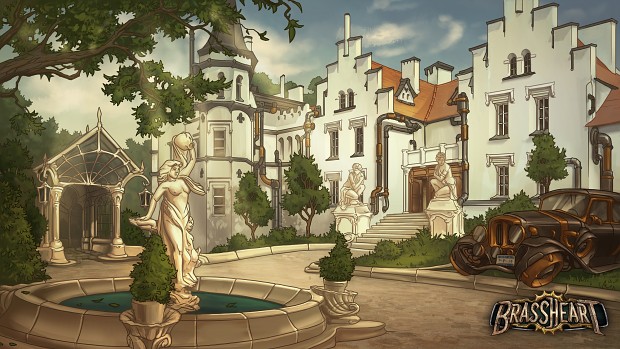 Before the kidnapping, however, he managed to give his daughter a clue about defeating the Valkiria. The key to stopping the machine's domination may be a mysterious invention called 'Brassheart' that affects her will. Pola has to set off on a journey and find parts of the mechanical heart scattered all over the world, for they are her only chance to stop the sinister machine, end the era of mechanical terror and save her father.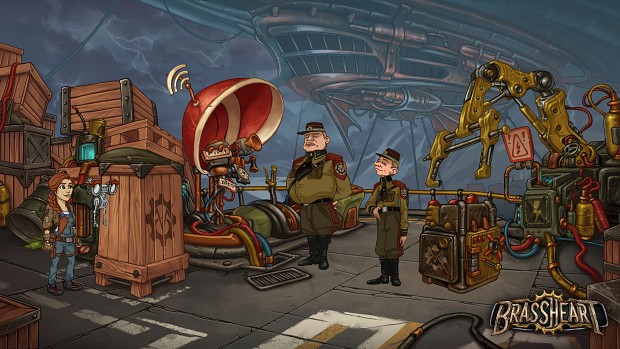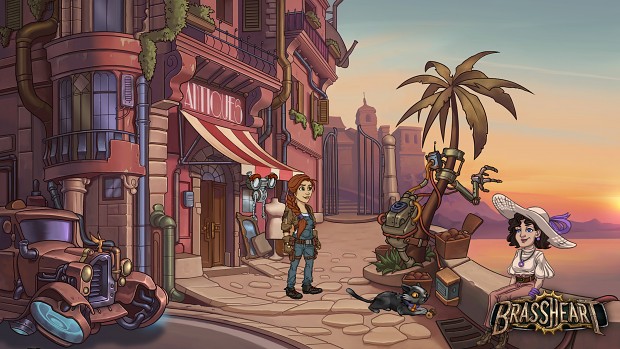 We do hope that Brassheart looks interesting to you so far.
In the following months we will come back with more materials about the game. For now, do not hesitate to contact us through comments section below and share your thoughts about the project!
We encourage you to add Brassheart to your Steam wishlist and follow us on Twitter and Facebook.
Thank you for your time!
Hexy Studio Team