In this newspost we are not going to talk about the progress on the game, no this time we are happy to announce that we finally have a brand new Infinity website!
What can you expect on our website?
-New information about the game (gameplay, features, FAQ).
-Never before released information about the Infinity Universe.
-Lots of new screenshots and videos to look at.
-An up-to-date section about the progress of the development of the game.
-A wiki page specially created for our contributors with new up-to-date documentation.
-New forum software (Joomla!) with lots of new features, seamlessly integrated in our website.
-Lots of lots more!
Check it out: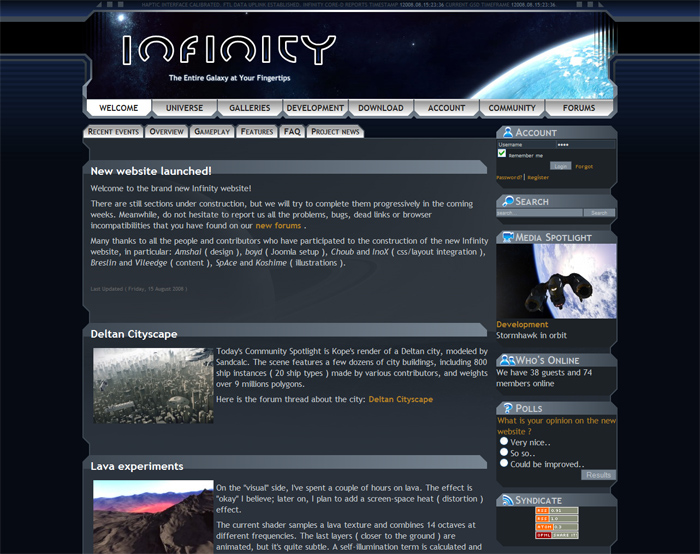 There are still sections under construction, but we will try to complete them progressively in the coming weeks. Meanwhile, do not hesitate to report us all the problems, bugs, dead links or browser incompatibilities that you have found on our new forums .
Many thanks to all the people and contributors who have participated to the construction of the new Infinity website, in particular: Amshai ( design ), boyd ( Joomla setup ), Choub and InoX ( css/layout integration ), Vileedge ( content ), SpAce and Koshime ( illustrations ).