Get excited... Are you excited yet? Sure?
Okay, now that you're suitably excited, we're ready to begin... Firstly, Mihaela has finished her first piece for the game. For those of you who don't remember, Mihaela was tasked with drawing the first complete picture of the City of Ahkranox. The City of Ahkranox is a very important place in the game. It is the exact center-point of the entire world, and is where The Sword of Ahkranox resides. To help describe it to you, here is an excerpt from the notes of Kal-Rael when he first laid eyes upon the city:
"It was then that we gazed upon the city of Ahkranox for the first time. Cresting that rise that overlooked its stone walls took our collective breath away as we saw wall after wall of white stone spreading out like a wheel around the central tower. And that tower... Its size was unlike anything any of us had ever seen before in either life or our dreams. Truly it was a vessel of the gods, reaching the very heavens themselves. It was twilight by this point, and through the growing darkness, from inside that hallowed temple atop the massive spire we could see the fey blue light of The Sword of Ahkranox shining, glistening off of the massive, spherical stained glass roof.
As children we were told stories about that temple. We were told that when mortal man first arrived in Ahkranox they saw The Sword floating up among the clouds, and they toiled to build a tower to reach it, and the temple they erected around it and in its honour was more glorious than any other in the world. Its ceiling was made of meticulously crafted stained glass depicting the fabled Elder Incident, where the Elder Gods destroyed one another in their quest to dominate the souls of mankind, and below the sword was The Well of Bladed Tears, a simple yet enormous copper vessel to catch the holy droplets of water off of the icy blade of The Sword. Far below the tower spread the city of Ahkranox, set out like the wheel of some giant carriage, growing higher as it came closer to the tower, as if to try in futility to reach its lofty peak. Its buildings all made of the same white stone used to craft the tower, but with mismatched rooves and banners of its various inhabitants.
After drinking in this majestic sight for what seemed days, my sister and I finally plucked up the courage to venture there ourselves, to seek our fortune."
So that should give you an idea of how big a deal the city is. The thing is... I've never seen the tower before, except in my imagination from when I first designed this game. I'm a terrible artist and couldn't possibly hope to ever make a picture that captured the structure... But Mihaela could... And she did! And here it is...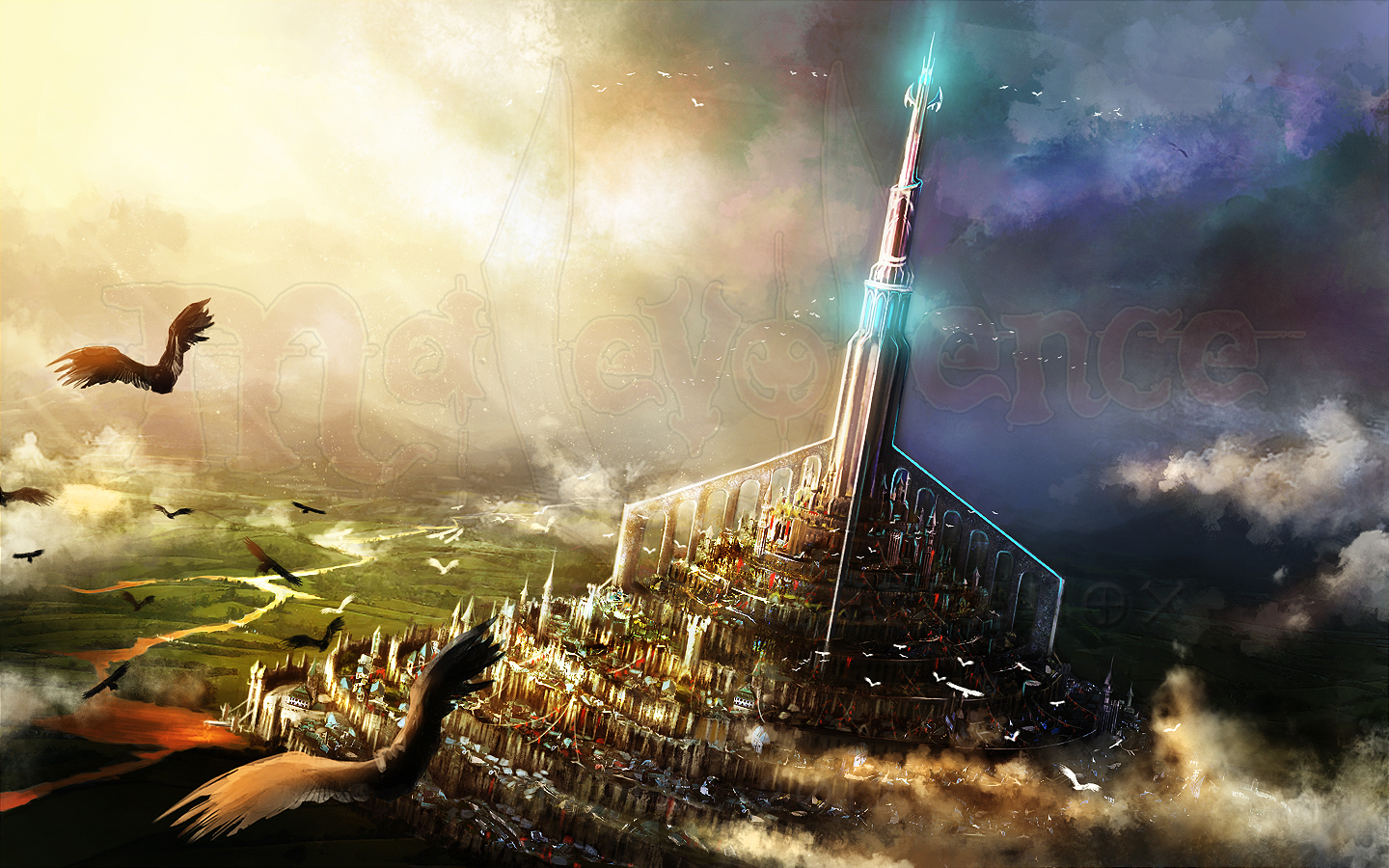 Amazing, no? You'll recall she sent me an "early, rough sketch" which made my jaw drop. You can see that here if you'd like.
So that really made our day when we woke up and saw that. Especially for me, as the one who conceived of this world, to have such a major part of it realised so perfectly by someone and handed to me is just such a humbling experience... And it's all made possible by you fine people! So thank you all, so much, and thank Mihaela, as well as the rest of the art team, for doing such an incredible job at bringing this world to life!
Speaking of artists, Carrie has done her next piece for the loading screens!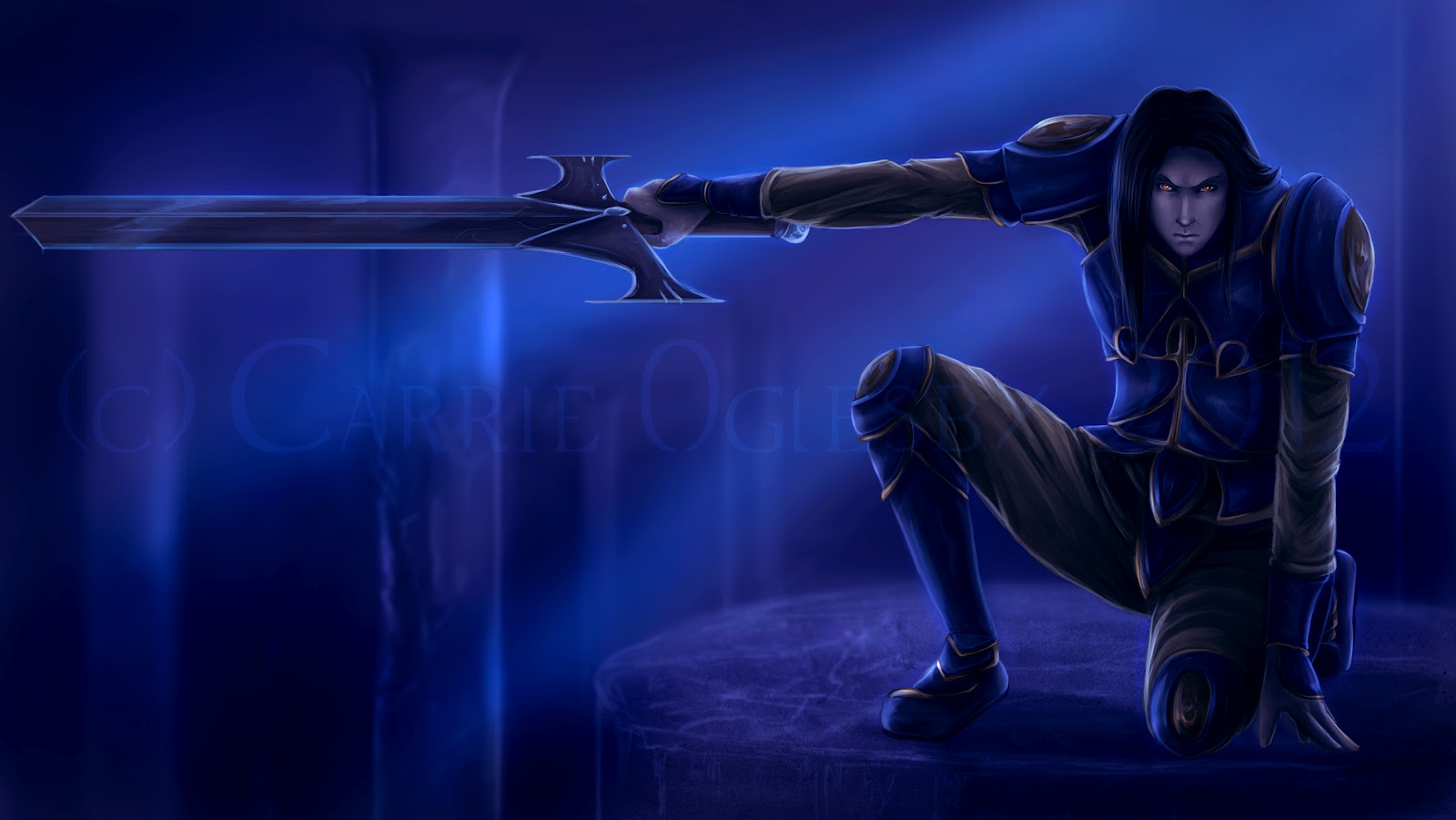 Isn't he cool? But! She's made an extra special surprise for you all this time... A video, showing (at high speed) her process for creating this wonderful piece of art! Check it out below:
All so very exciting!
Anyway, it's back to work I go. Just thought I'd share my excitement with you guys! As always, don't forget to follow us on all of the things!