Hello dear Puzzle-Fans,
tiny little Boredox has a present for you: Brand new Steam-Content of BoX -containment!

Steam Trading Cards:

The set features five brand new trading cards, normal and foil version. Collect them all and discover a new secret puzzle inside the cards!

Badges: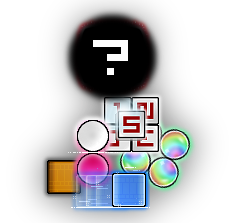 Trading cards will offer the player the chance to craft a badge. Only the best players will get the foil badge and be in possession of the wonderful BoX-Gem. Who will be the first?

Backgrounds & Emoticons:
You are a fan of BoX -containment? Then personalize your profile with the official BoX -containment- backgrounds and kawai Emoticons.

All this content is a big thank-you for your support and interest in the game.
I am so grateful for all supporters and I wish you very much fun with the "real" hardest puzzlegame of the world. Stay tuned! Your MemorazerProduction
---
-> Demo of the first challenge on IndieDB!
-> Support the game and leave a like on Facebook!
-> Full game available on STEAM (see below)
---
About the game:
Think outside the box!
BoX -containment- is a special combination of puzzle and arcade game.
The aim is to liberate a small box named Boredox out of a mysterious prison. Resolve head-scratching puzzles, overcome traps and sneak past the heartless opponents.

The gameplay is inspired by kwirk and the world`s hardest game; so be warned: This game is hard! Your mind and skill are needed to beat it. Are you ready for this challenge?... Well then good luck!
This includes the box
◇ lovely package - evil inside
◇ Over 100 very difficult stages
◇ Riddles that will melt your brain
◇ Heartless enemys on speed
◇ Different, playable boxes
◇ 35 unlockable achievements (ingame)
◇ Music by Chris Zabriskie, Decktonic and Tardiss