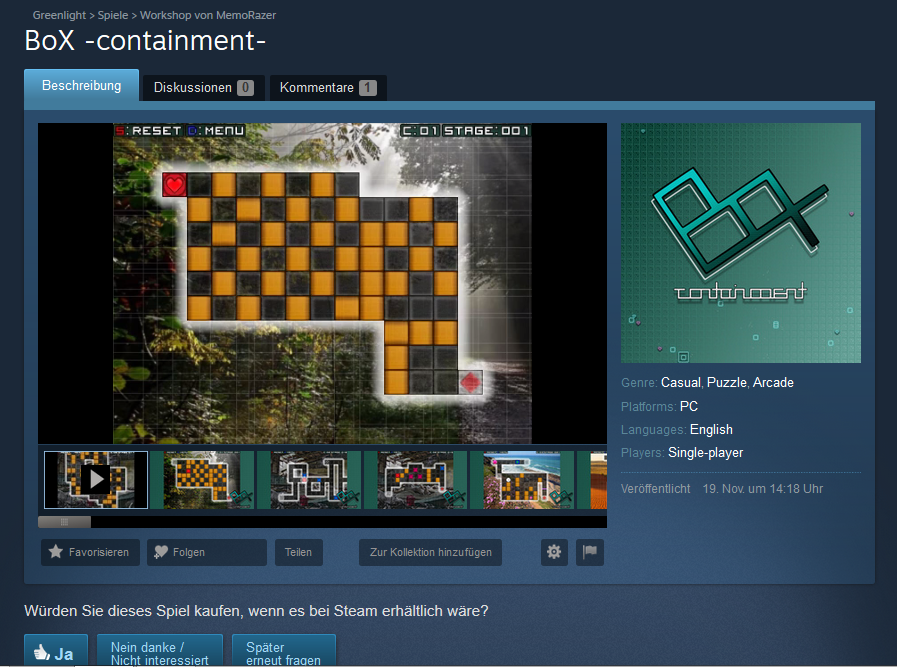 BoX -containment- on "Steam Greenlight" - Day#1
---
So, now it´s up to you to decide if this game can become true! After one and a half year of developing BoX -containment- is now as good as finished and ready to get played.

If you like what you see it would be amazing if you leave a comment, vote for the game or
even tell your friends :)
Game-Description:
BoX -containment- is a special combination of puzzle and arcade game.
The aim is to liberate a small box named Boredox out of a mysterious prison. Resolve head-scratching puzzles, overcome traps and sneak past the heartless opponents.

The gameplay is inspired by "kwirk" and "the world`s hardest game" that some of you might know. So be warned: This game is hard! Your mind and skill are needed to beat all 100 stages. Are you ready?
New images: