I thought i would start off today with a boss showcase, including all of his animations. The cobra is a medium strength boss in terms of his health, however it attacks swiftly and can cover a great distance with it's attacks. it's two main attacks are tail whip and bite, both having a large range but can be blocked by any type of arm or avoided using a dash. Each boss also has a chance of dropping a special limb or item. This boss for example can drop an intestine which causes food which provides health to be digested slower giving you a health over time effect.
Here are the Cobra animations: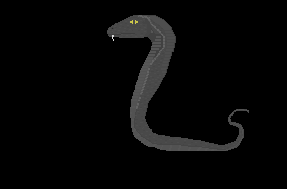 Here is a short video of the boss fight, the weapon i'm using is the fishing hook.
Thank you for watching, hope you enjoy this quick update!