But... what is Book of Demons?
---

---
In a few words, Book of Demons is a Hack & Slash Deck-building hybrid in which YOU decide the length of quests. Wield magic cards instead of weapons and slay the armies of darkness in the dungeons below the Old Cathedral. Save the terror-stricken Paperverse from the clutches of the Archdemon himself!
See the explanation of its basic mechanics below!
---
---
KOREAN & BULGARIAN
---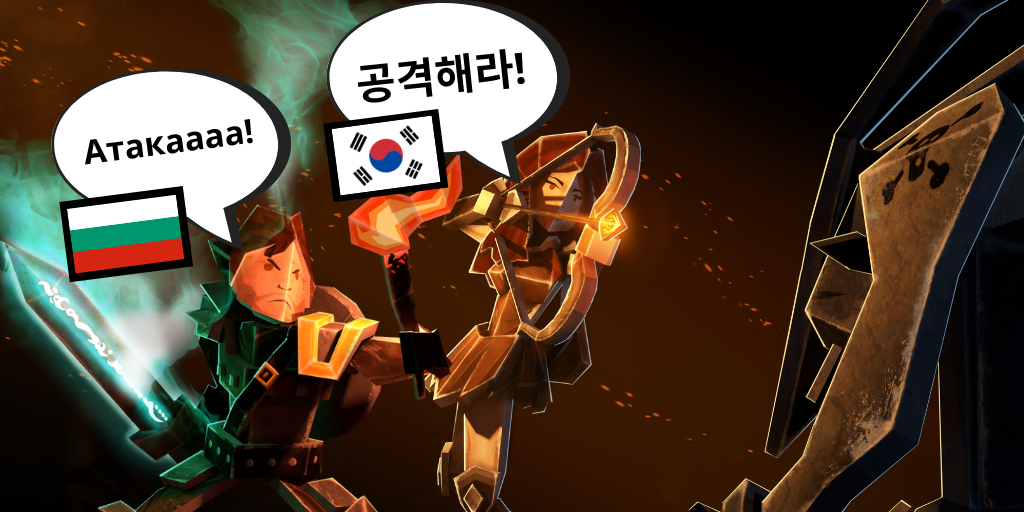 ---
Здравейте, everyone!
And now you know how to greet a fellow Bulgarian playerːpaperheartː. From now on, thanks to the titanic work of the community, you can play the game in Bulgarian!
---

---
But there is more!
Today's update also brings an awaited Korean translation. Many players asked about it and finally, thanks to our fantastic Community Translators and their much-appreciated work, it finally arrived!
It's over 6000 lines consisting of 20.000+ words and they completed the translations not even in weeks but in mere days! It's insane! Let's have a big round of applause for our heroes!
---

---
As always, if you're a native speaker and have any suggestions about the translation (or to any previously added), get in touch with us at our official discord server or via email: support@thingtrunk.com! You can also talk directly to the community translators in the forums.
And if you would like to know more we are on Discord and we are running Ask Us Anything channel for the curious.
As always,
Stay safe in the dungeons!
---