Updates are coming a bit late lately, but this obviously means that we are SO busy working on Nosferatu that we don't even have the time to post updates (wow, I know).
But anyway, lets get serious again with a couple of new pics:
First of all let me introduce our approximately anatomical correct new friend Mr.Skeleton. Mr.Skeleton will not be a playable character however hes going to be featured as mapmodel (in lots of different funky poses), and as part of our vampire turn-into-dust-dieing/burn-to-death effect (which appears when you kill a vampire -who would have guessed that?).
Furthermore you will find our very own streetlamp model also created by the infamous TheFrog4u.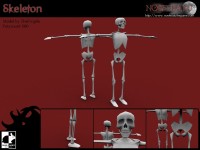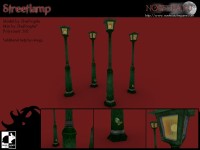 Finally aside from my usual .plan update, Pete wrote an update as well.
Enjoy...