One of the interesting features of the game - the opportunity to boarding enemy ship. Boarding is the same capability to win as blowing up the enemy ship via weapons. Different ships have different capacity of the crew and the number of transported boarding capsules.

To start boarding, you need to enter in landing module (or send bots to it), and then press [F7] for launch the boarding capsule.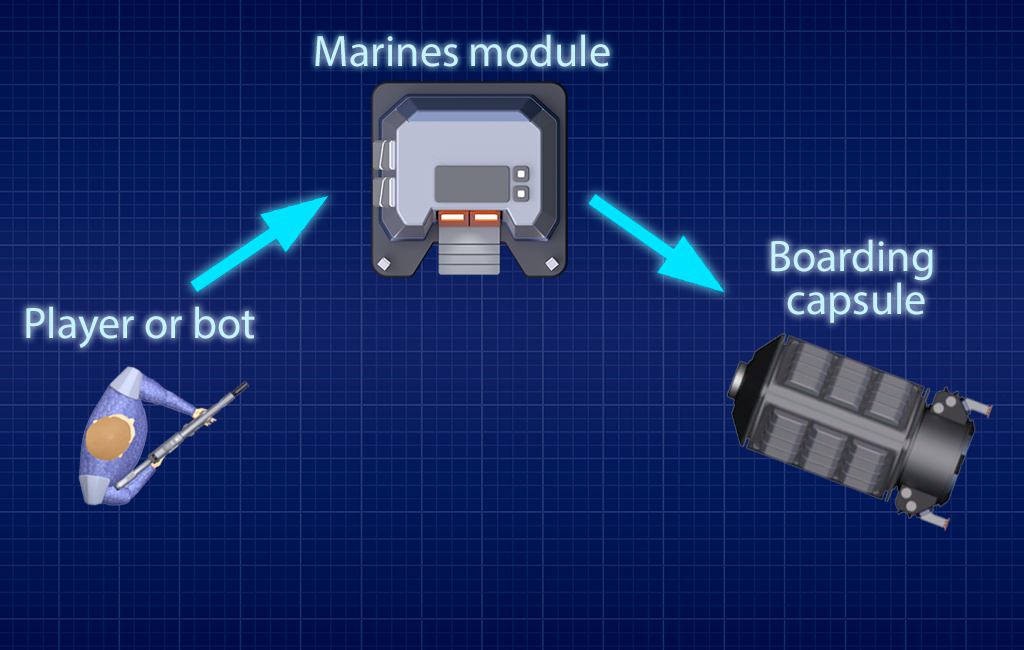 A small boarding capsule carries two marines and its launch costs 1 point.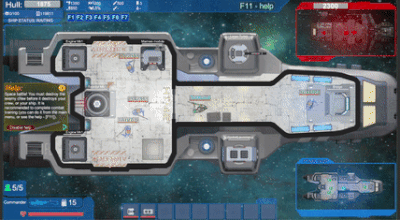 Medium boarding capsule can carry up to 4 marines and its launch costs 2 points.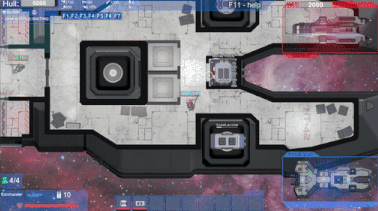 It is important to consider how much it costs to launch a capsule, for example, 3 launch points are available on a starter ship, it can launch only one medium sized capsule or 3 small.

After the capsules dock to the enemy ship, the grenade will be thrown, space marines will exit from capsule and show will begin!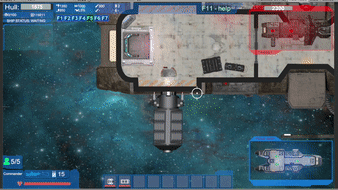 A good way to manage the boarding its the "Tactical Mode", from which you can easily send whole pack bots to boarding!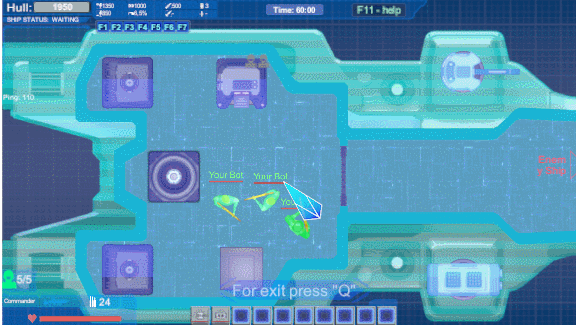 By the way, you can't use the boarding module on the planet :)