Hello everybody,
Battle Mage Dungeon Rush (BMDR) is still alive and in an amazing shape, actually in a better shape than it was in years ! I do not work on Unity anymore, instead I moved to lua and LÖVE2D engine : LÖVE
And the development just goes beyond what I could hope for. I worked very hard on it for 2 years now and I come close to be able to release a public demo of the game.
It lacks a lot of content for the moment but expect more and more in the future. And it might probably not be a roguelike anymore soon.
I will soon update the screenshots of the game, but for waiting here are some of them !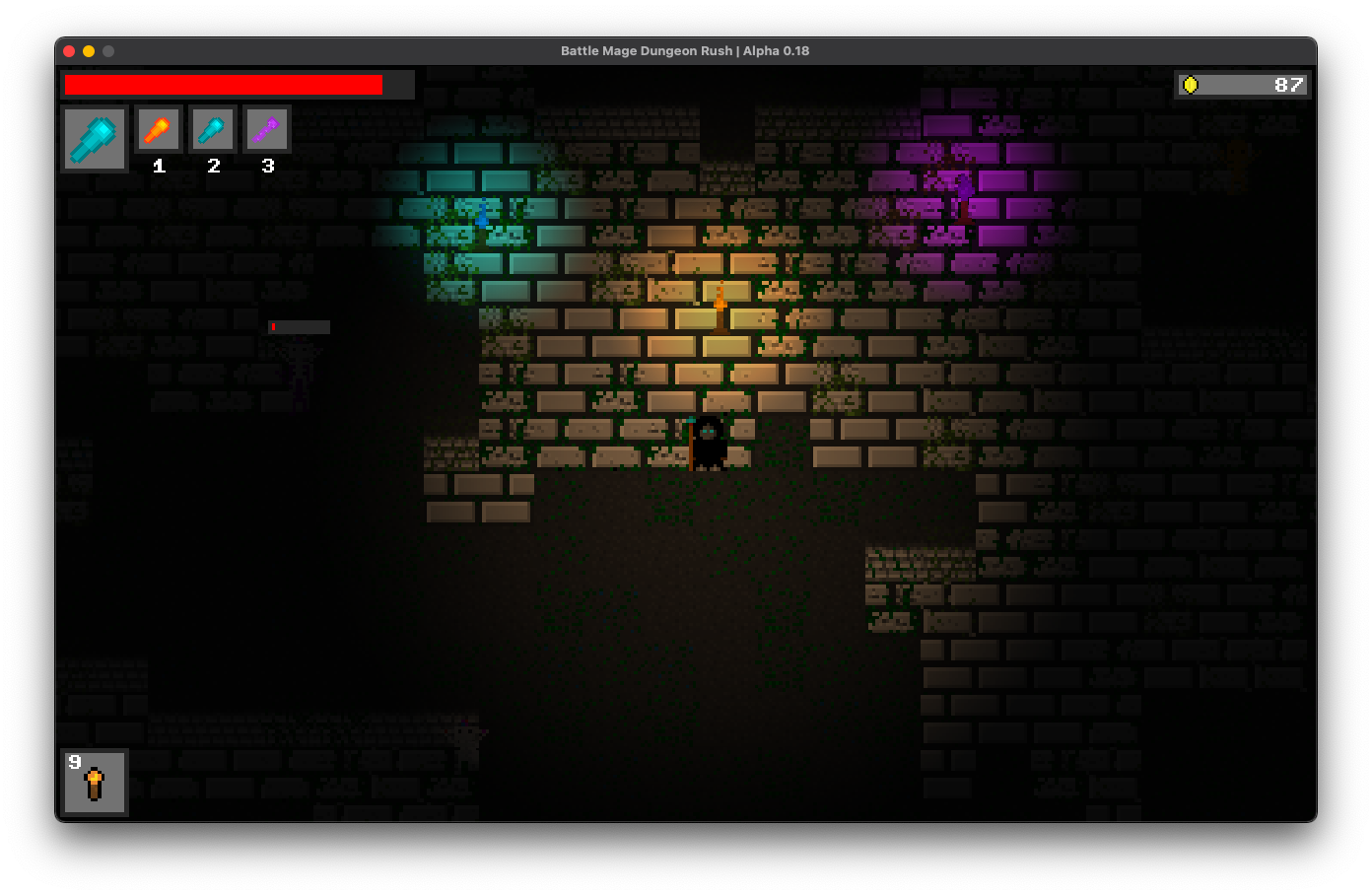 Torches are no more an objective but an utility to help you in the dungeon. As you can see walls are updated too ! The UI is a little bit different too.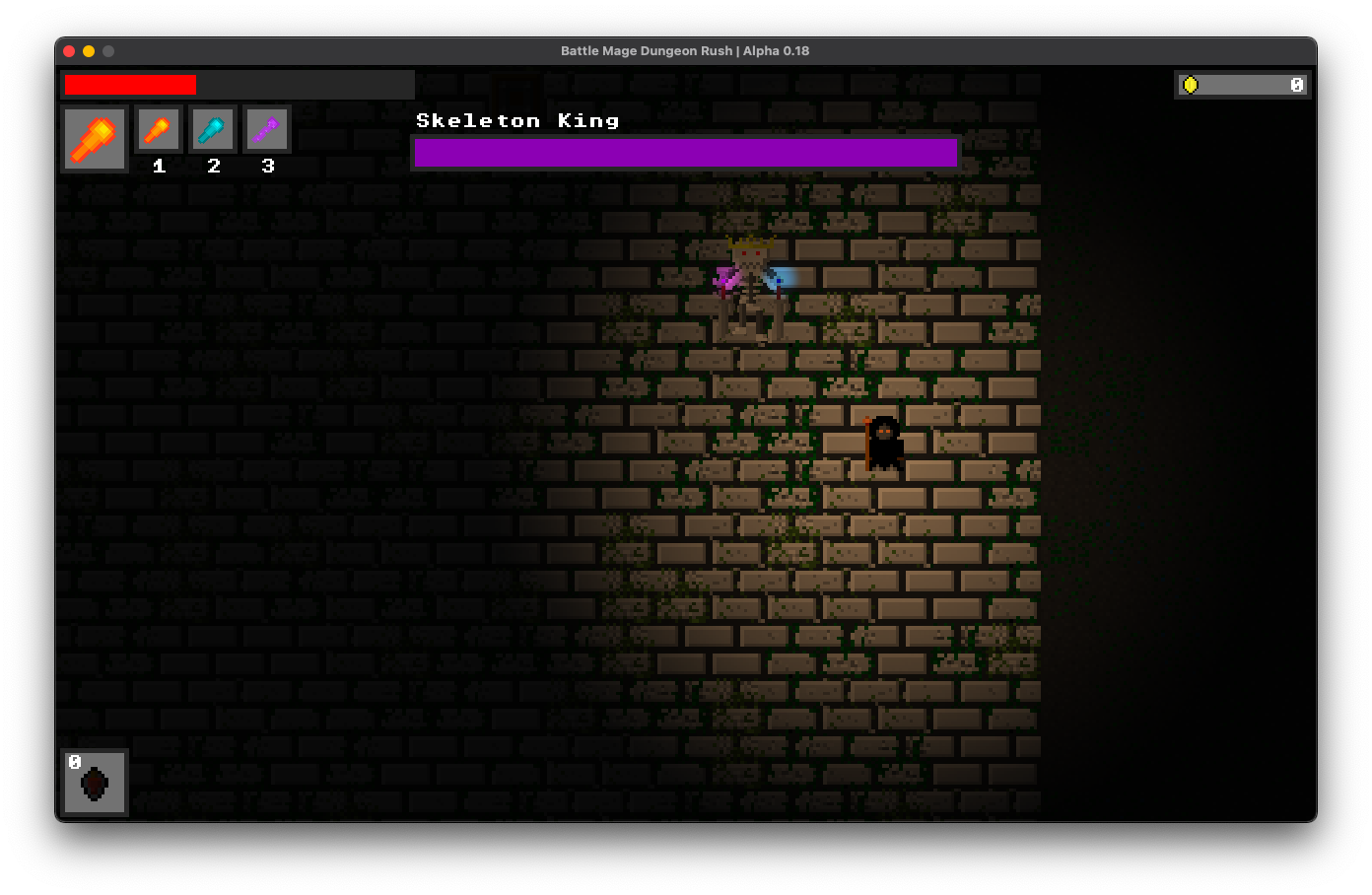 The Skeleton King will be the first boss you'll be facing. And he have a wide range of attacks to destroy you.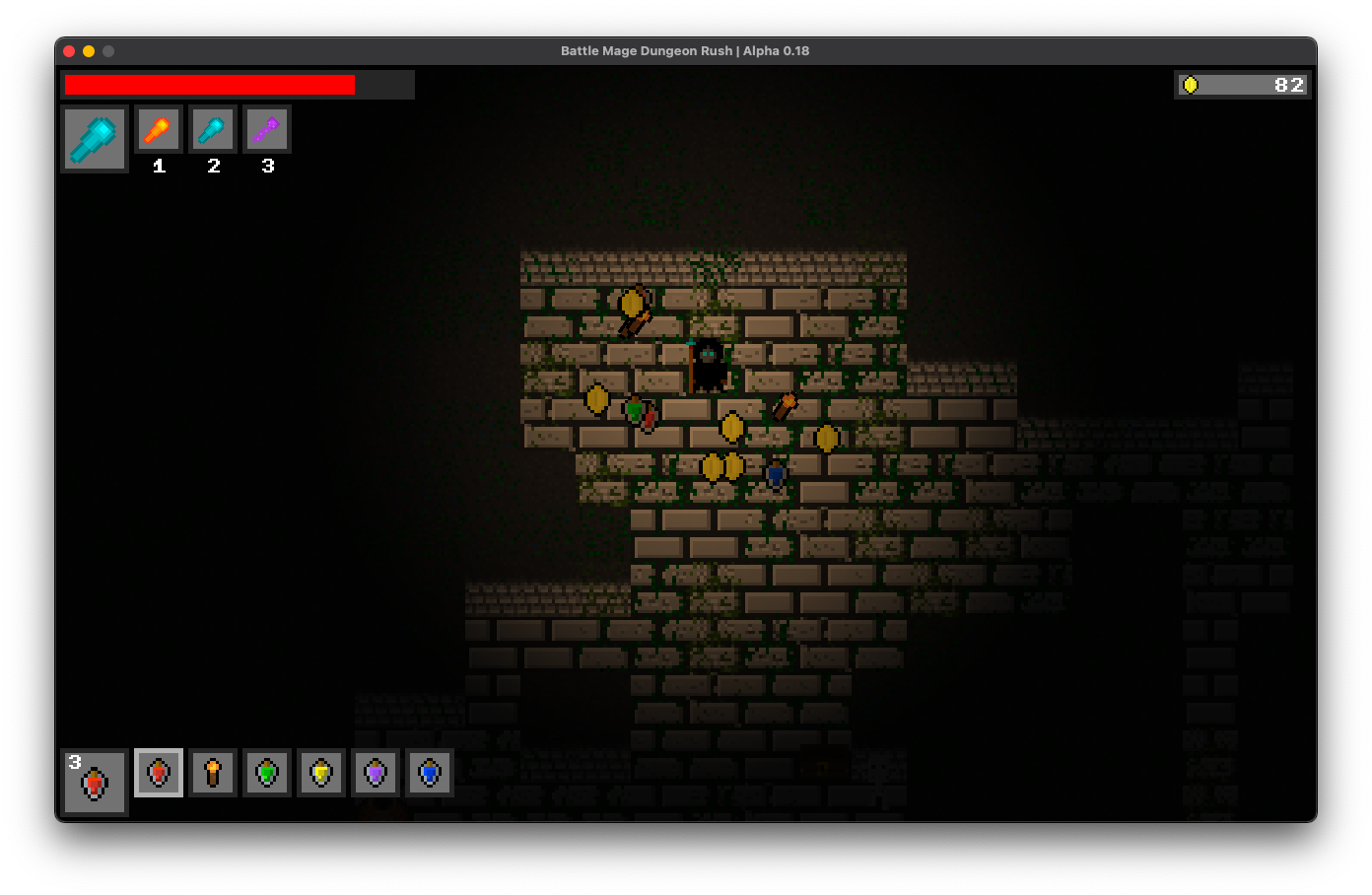 The loot and rubies explosions are still here. Here's a peek at the current item menu with health potions, torches, speed potions, night vision potions, arcane potions (spell damage), cast speed potion (spell casting speed increased).
I hope some of you will be happy to know that the project is still going well. And sorry for not keeping this page up to date before.
Feel free to follow me on twitter (@chicogamedev) for more frequent update.
Stay safe.
- Chico