Bloody Epic Sounds!
Our music and SFX man, Miguel Cintra, posted in his Facebook page a series of pictures and curiosities on how the sounds for Bloody Epic where made.
We decided to share them with you in this mammoth of a post. It's quite cool the way he did some of the sounds.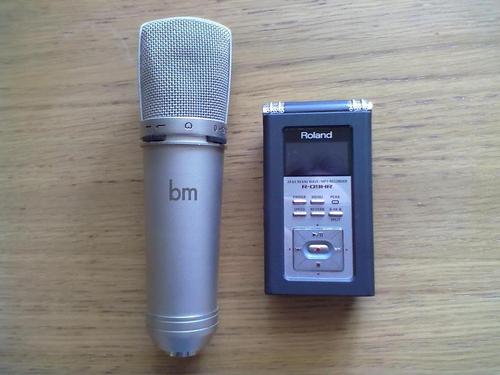 He used a digital recorder, Roland R-09HR.
"… excellent in capturing ambient sounds and specific sounds as well. For the price it has truly impressive sound quality. Up there with the Sony PCM-D50 only much cheaper.For several types of recording I also use this BM german microphone that mimics tube microphones like the Solid Tub e by AKG."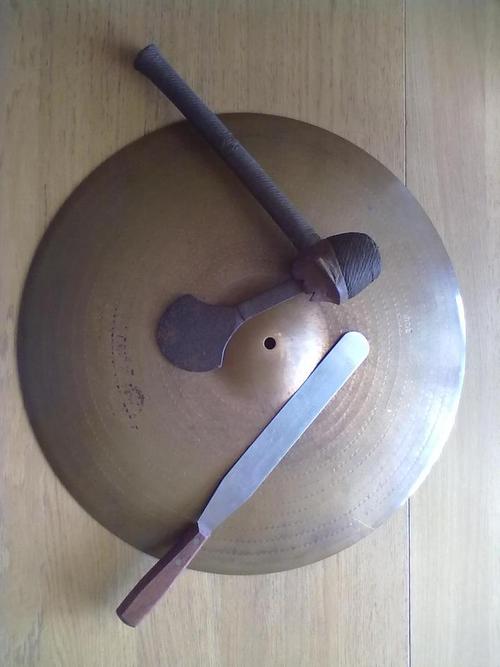 "For the sounds of the sword hitting the shields and helmets I used some of the torture instruments you can find around my house"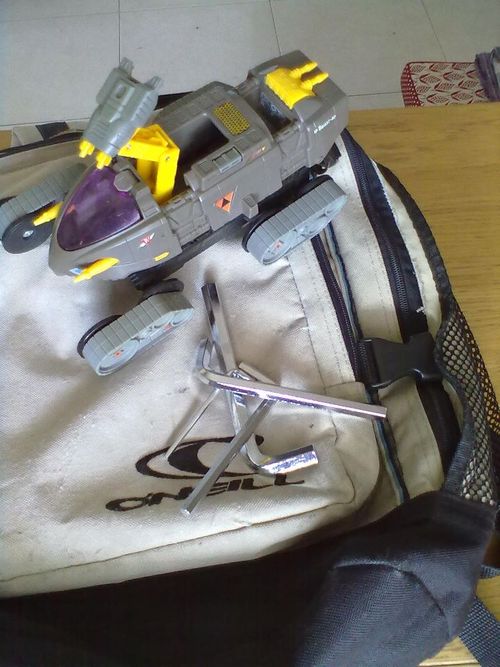 The "click" sound comes from an old StarCom toy, a precious item to the sound man Miguel Cintra. For the leathery + rattling sound he used a backpack with metal things (whatever those are called) inside.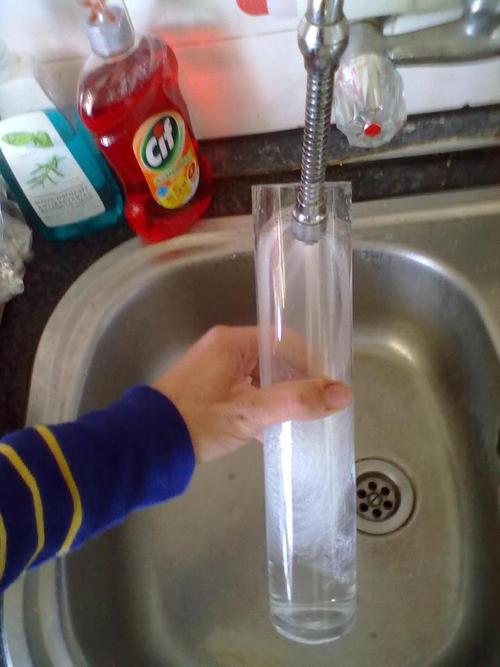 If you played Bloody Epic already can you guess what sound was taken from this tall glass? That's right, the potion drinking sound. To put it in the soundman's own words, "TCHHHHHHHHHHHHH + Crystal Synth". Whatever that means :P
And we saved the best for last. Head chopping!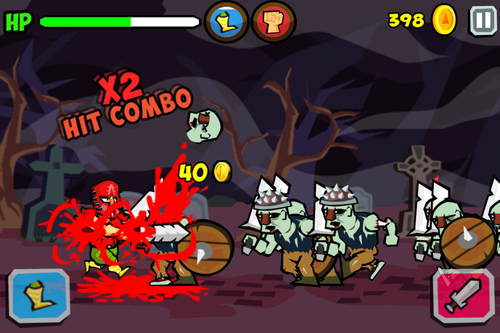 The head chopping sound was the most demanding and features quite a mix of sounds.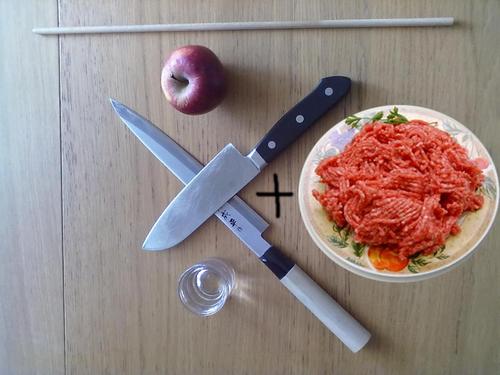 "The knifes sliding over one another + the stick that makes the sound of the sword whooshing in mid air + the crushed apple to give it that crunching sound+ minced meat top give it that meaty slicing sound + a shot of water (really just water) thrown to sound like blood splatter. All this with the the proper mixing and editing and voilà!"
We got to hand it to our sound-man Miguel Cintra, the head chopping sounds great.
This is it for the sound design of Bloody Epic. If you want to play the game on your iPhone or Android device just follow the links bellow.
The Update
We are working on a new quick game. As soon as that is done we'll publish an update for Bloody Epic with:
*Tweaked Star Ratings
*Tweaks to the Boss animations
*Bug fixes to the quests
We might also add a restart level button if players keep asking for one.
I guess this is it for know. Don't forget to follow us right here or on Facebook and Twitter to get the latest on new games and pictures of sexy game developers mincing meat and vegetables.
Until next time!