When you first encounter a turret, you may scoff at it, regarding it as a slightly oversized paperweight. Before you complete your scoff however, you may realize that this paperweight has guns, and you may no longer have a kidney. Turrets, while they often lack in the movement department, are very adept at the whole aiming and shooting thing, and do so gleefully.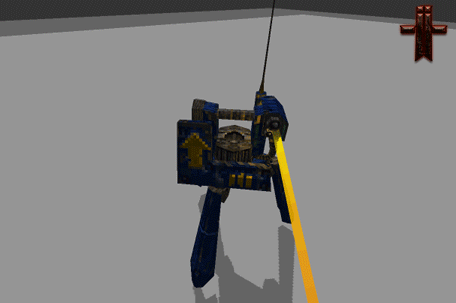 Poor little fellow had its gun removed.

Due to the fact that their complaints are ignored, turrets often obtain heavy weaponry to further their arguments. These come with basic gun shields, which are colour coded to match whatever gun the turret is strapped to. This provides you with an easy way to identify those chainsaw rockets before they can even be fired. Should you be misfortunate enough to lack Xena-like reflexes, all turrets are equipped with colour coded targeting lasers in order to assist their accuracy, giving you one last reprieve before you have to go kidney shopping.
As time goes on, turrets may grow slightly larger, have more powerful guns, and cause a greater lack of kidney. These turrets are generally meaner, insulting both your and your gun's feelings through the use of a wide array of munitions and recorded statements. The heavier turrets are not picky, and can sometimes be found with two drastically different weapons attached to them.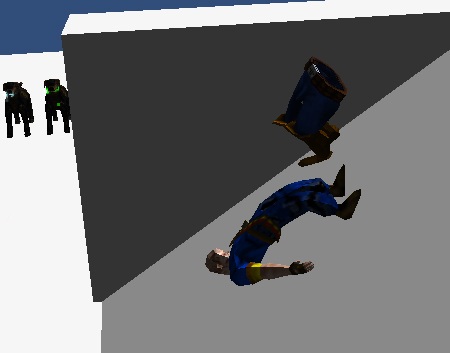 An extra from last week; Our engineers are currently hard at work to ensure that all of your enemies' deaths are as humorous as possible

Remember to vote for your favorite totally made in the 90s indie game for the 1997 Indie of the Year Awards! No, we do not know how a such a large detail like the year can be typed.