Hello, Everyone!
Welcome to the second development article, on my video game Dystopia!
For this week I decided to share the very first concepts I worked on for the game. I started the pre-production phase last week, and have a lot of documentation to work on, each week, besides all the other work, but I'll still try to share fun stuff every week.
Environment Design
The game environment is inspired by a haunted mansion, to which I focused on studying several of the rooms, to be used for the vertical slice, including an office/library, a living room, a kitchen, a dining room and even an entrance hall, respectively.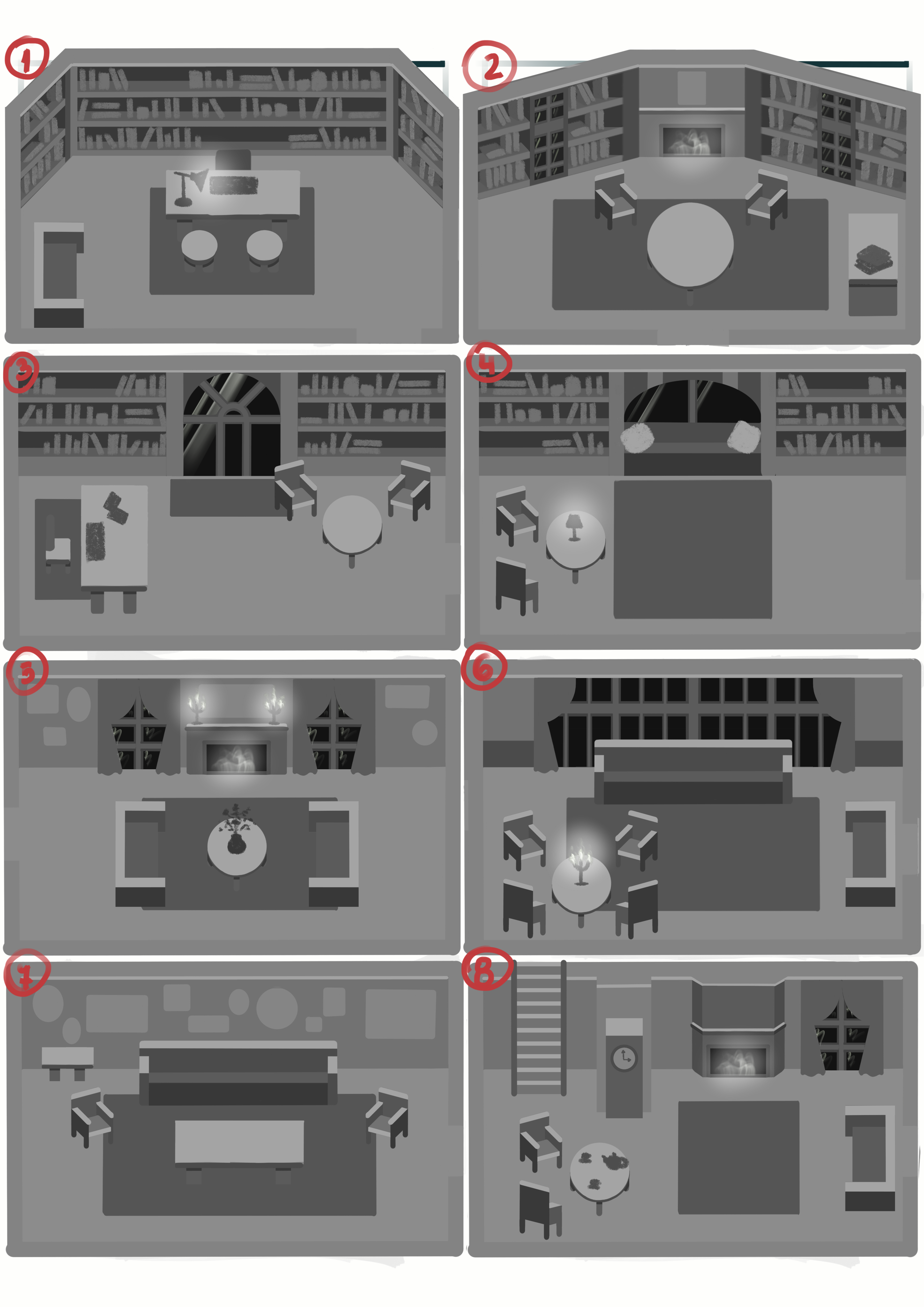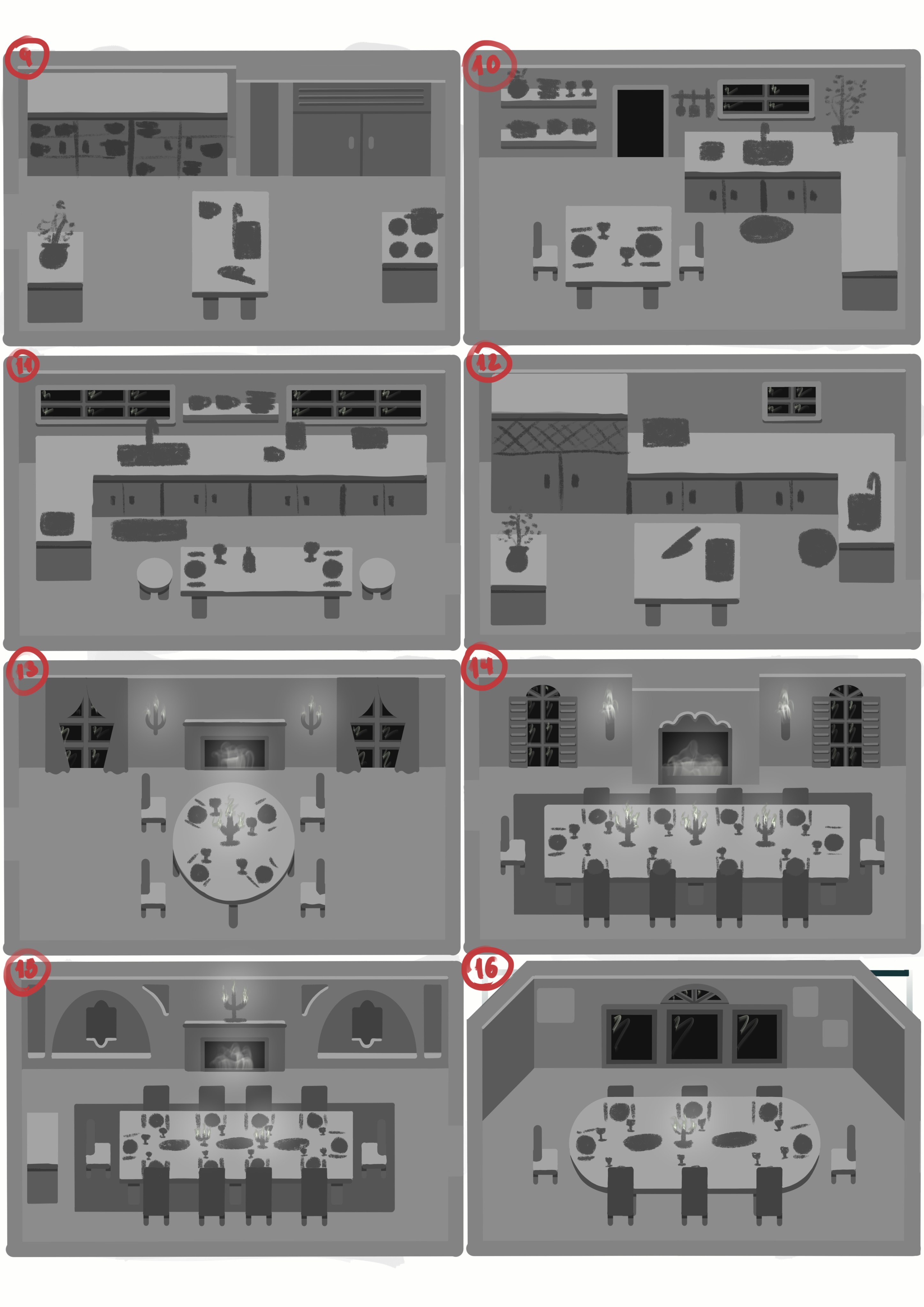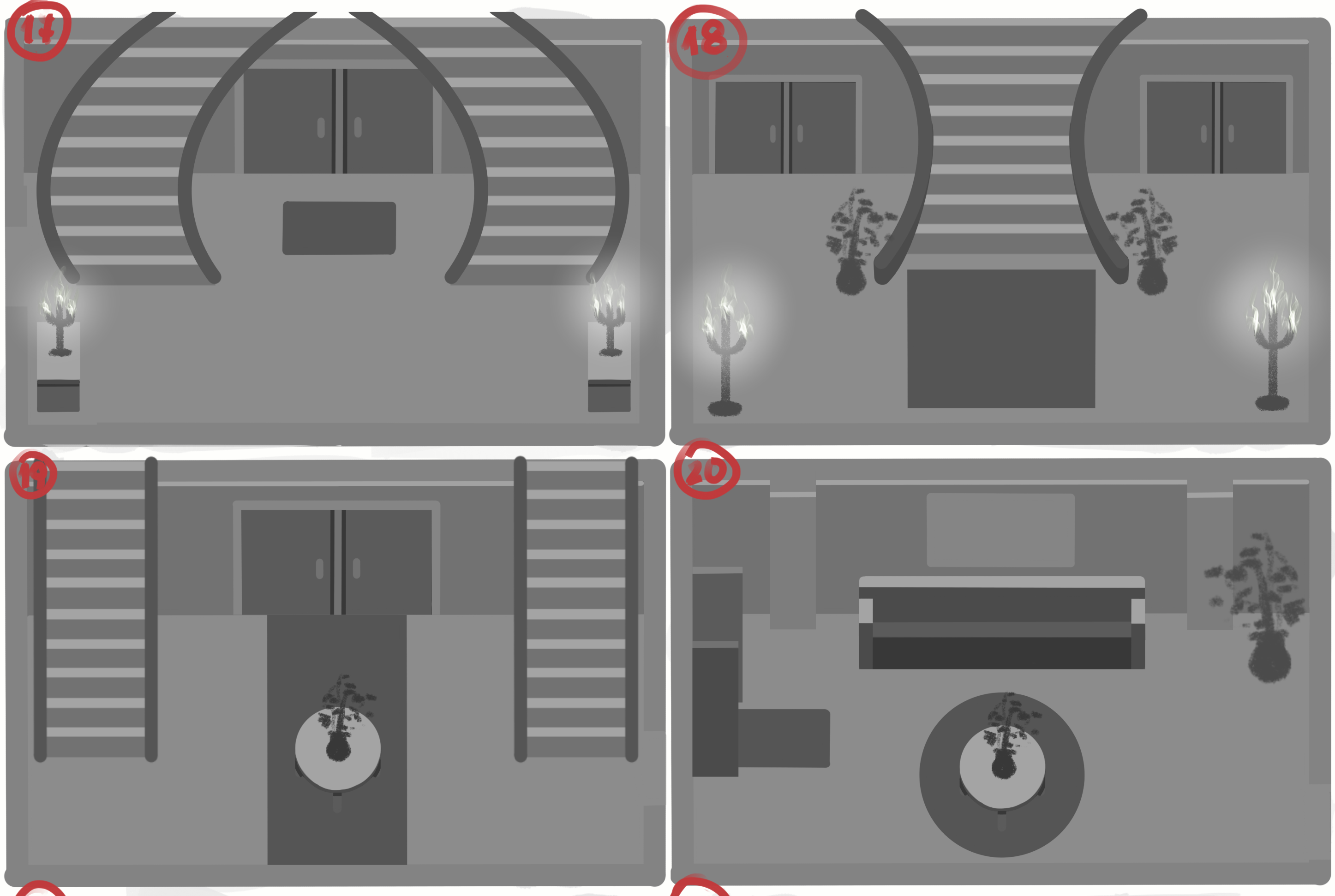 Character Design
Player
The main character is inspired by a curious boy, who decided to explore his new neighborhood after school, but ended up trapped inside the forbidden Haunted Mansion, now looking for a way out, while fighting the ghosts inside.
For the thumbnails, I tried focusing on a simple design, as the final art will be pixel art and too many details, might end up affecting the reading of each element, but I still tried to include a few elements focused on the boys' story, such as the backpack, since he's not only a student, but also likes going on adventures and exploring around and would most likely bring supplies with him.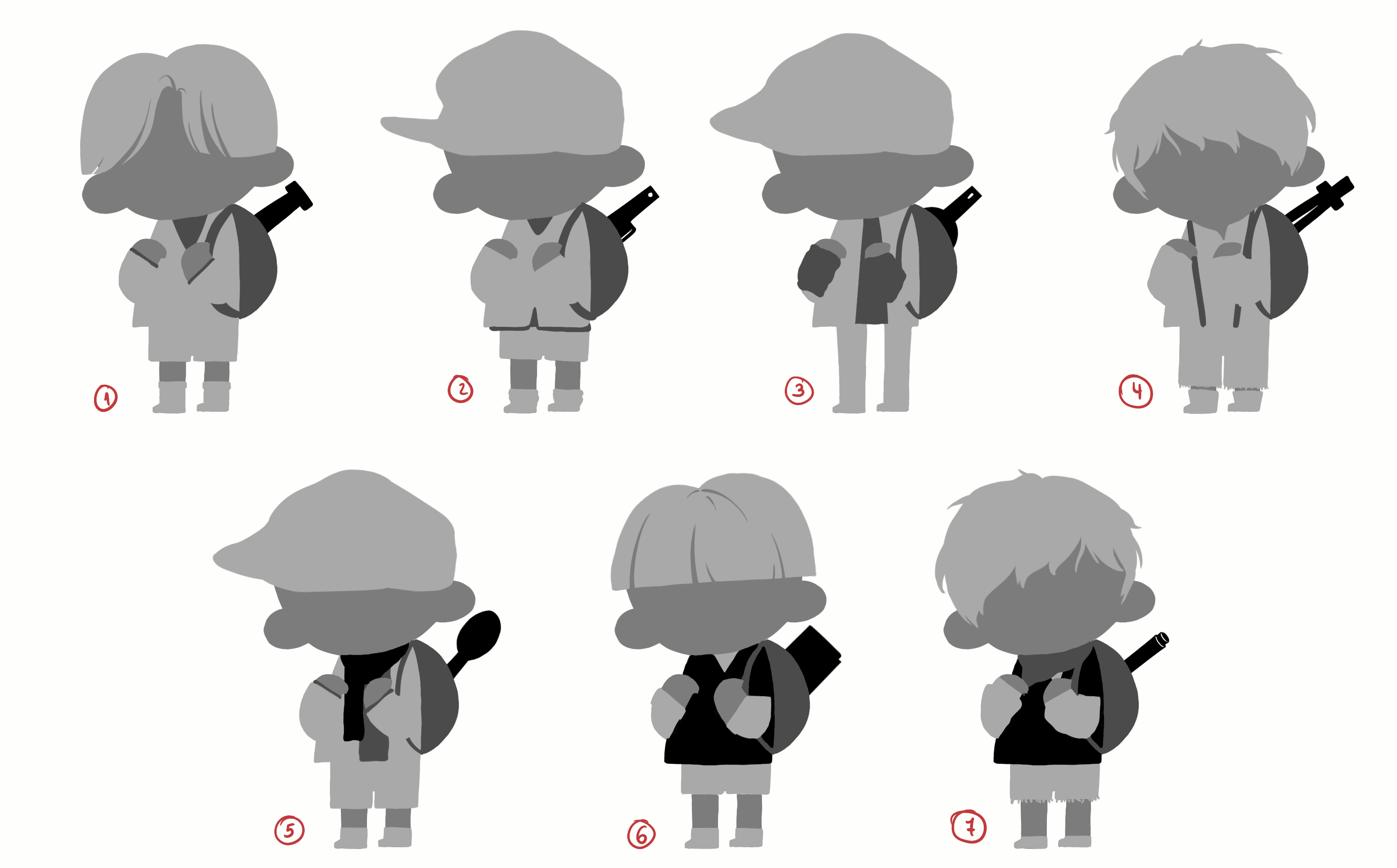 Originally, the boy is supposed to find a weapon, inside the Mansion, to fight his enemies, to which I made a few studies of different kinds of weapons he could find, trying to have in mind the rooms, as he is supposed to get the weapon when exploring the Mansion, for a way out, but also tried a few more fantasy weapon or nonsense one inside the Mansion.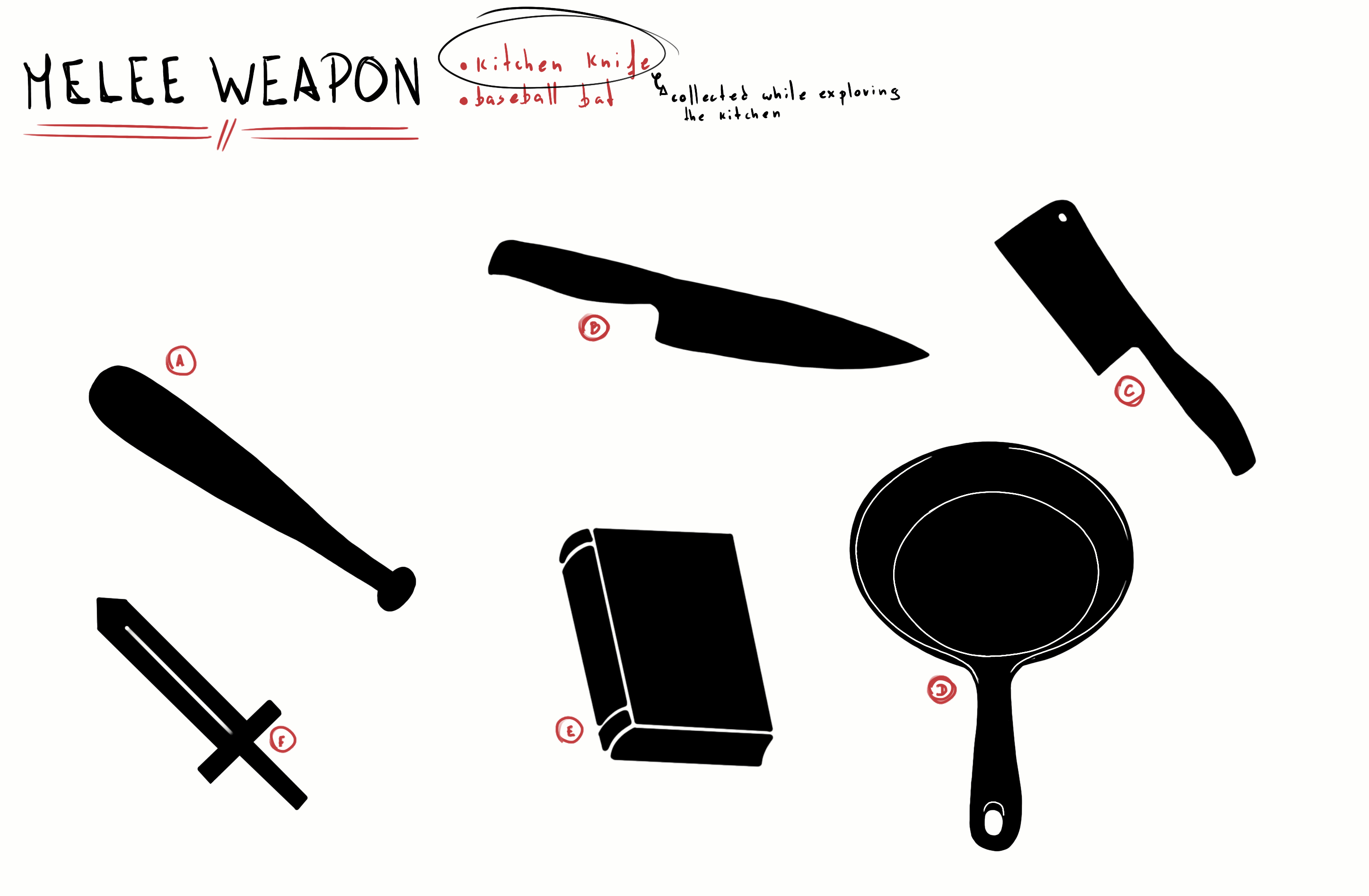 Enemy
The enemy is a Ghost-like creature, only one type of enemy will be designed for the game. These dark creatures will be wandering around the Haunted Mansion and trying to stop the boy from finding an escape, while haunting the boys' worst nightmares.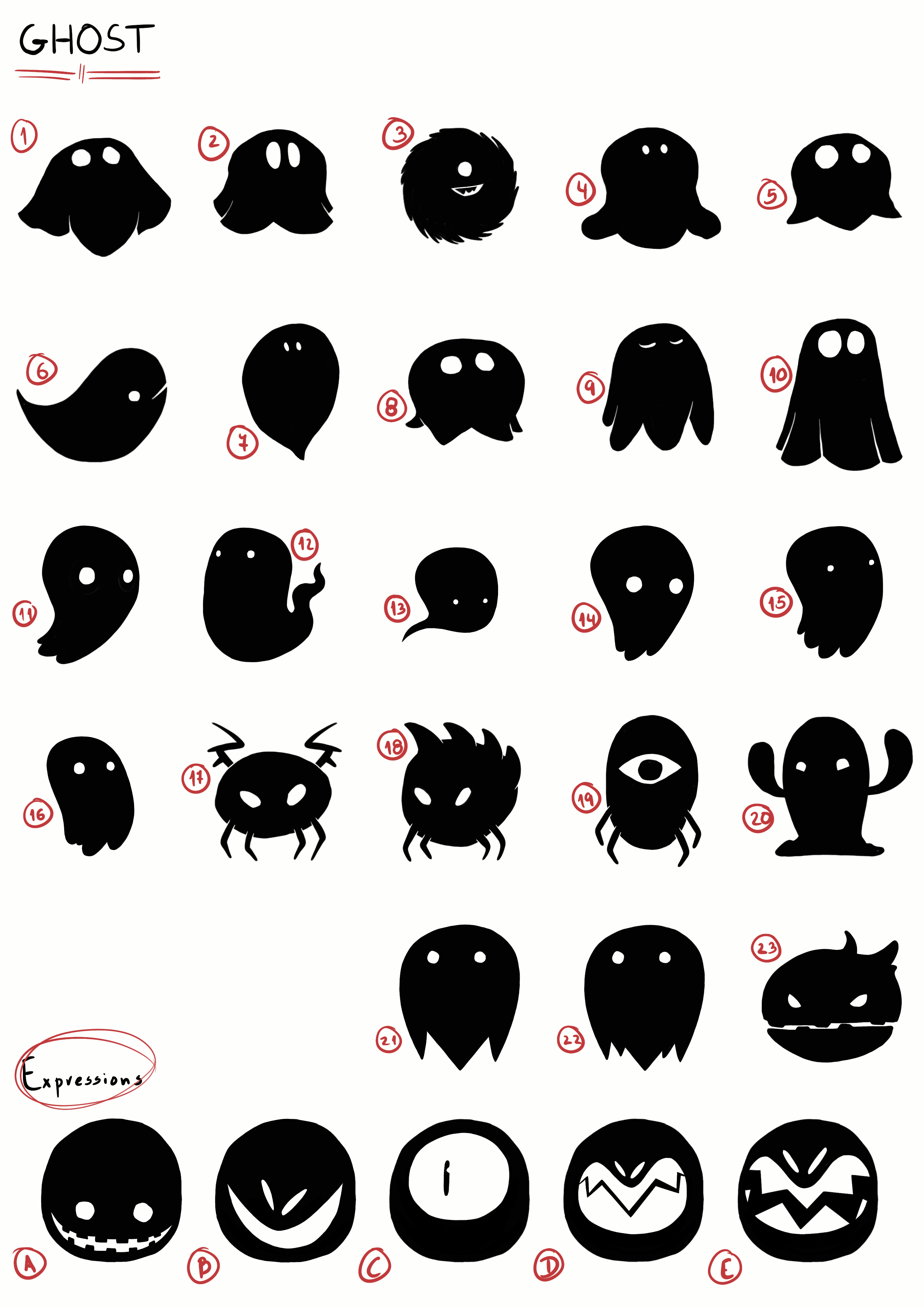 Alright, hope to see you all next week with a new blog and more exciting stuff in the works!