Hello, Everyone!
Welcome to my first development article, on my video game Dystopia!
I'll be developing a new project in the next 3 months and will be sharing the process here on indie db, through weekly articles and I'll also be updating on my twitter account, so please look forward to exciting things coming each week!
For this week I thought it would be nice to share some stuff from my pitch, as from now on I'll be moving on to the pre-production, specifically some programming experiments and I'm quite excited for it!
Target Audience
First things first, I focused on defining my target audience, which later on, allowed me to define what kind of game to develop, more precisely.
Males between 29 to 34 years old, more attracted to games with a fantasy role-play, the acquisition of virtual goods or real-life scenario simulations, with some challenge and an immersive narrative, but also an exploration gameplay, and a pixel art style, as it is a more common preference within adults, due to its nostalgia empathy.
Inspiration Games
Before getting into brainstorming I went straight into looking for some inspiration, the following games influenced and inspired me in many ways, from gameplay traits to mechanics and even some characteristics, like the top-down view, a narrative focus and role-playing gameplay, also the environment aesthetic, and even the pixel art style.
Minit
Developed by a small team, Minit is a title that takes a nostalgic approach to role-playing games and tasks players to accomplish as much as they can within a minute. The game features 8-bit pixelated graphics presented in black and white.
Teocalli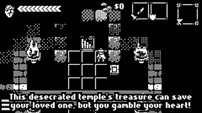 Developed by a single person, Teocalli was taken as an opportunity to participate in the "7 Day Roguelike Challenge 2019." – you must venture down 13 levels of an ancient temple to find a lost healing treasure!
SilverQuest Gaiden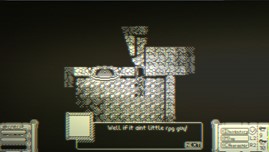 SilverQuest: Gaiden is retro dungeon crawling at its purest. All art, items, enemies… everything is exposed outside of the game, meaning anyone can add, remove or change anything in the game.
One Shot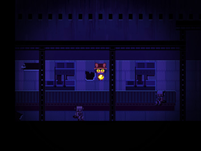 Developed by a small team, One Shot went through two development stages. The initial version was developed within a month, as an entry to RPGMaker'Web's in 2014 Indie Game Maker Contest. The remake was developed and released in the following two years, in 2016, which consisted of an extended version with some new features.
Initial Idea
The game I'll be developing in the next few months is a 2D narrative and top-down explorer, with a 1-Bit black and white pixel art style.
You play as a curious boy, who decided to explore his new neighborhood after school, but ended up trapped inside the forbidden Haunted Mansion, now looking for a way out, while fighting the ghosts inside.
The main mechanics of the game, besides the original movement, will be a limited vision field, in which the player will only be able to see the level environment, until a certain radius, having the player character as the center point, and a melee attack, a short-range attack, which will come useful when the player encounters enemies.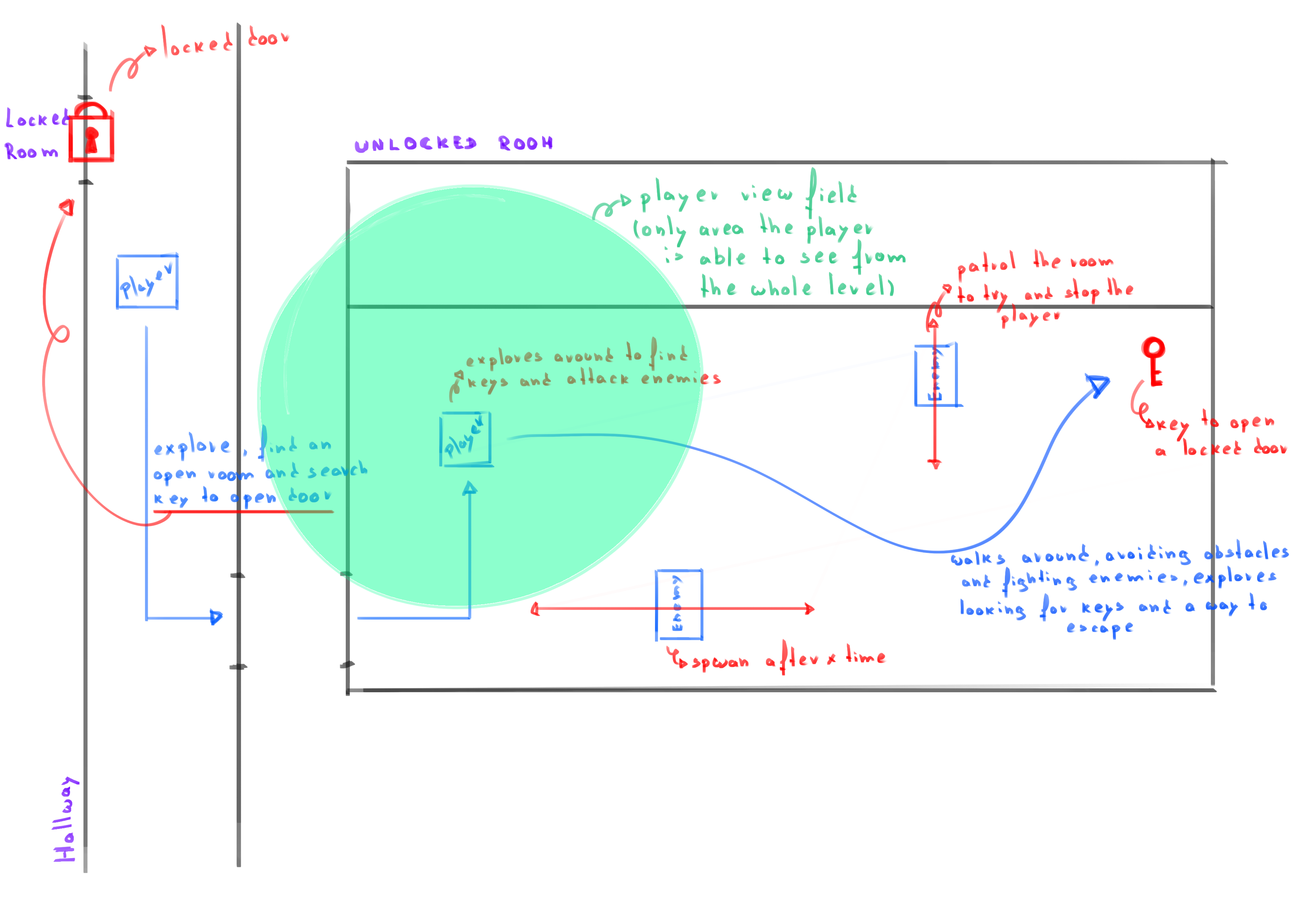 Mood Boards
Visual references are so helpful and I couldn't skip on that, so I also did some research to help me define my environment and character design and of course the art style.
Environment Design
An old fashioned and cliche Mansion, with lots of vintage elements.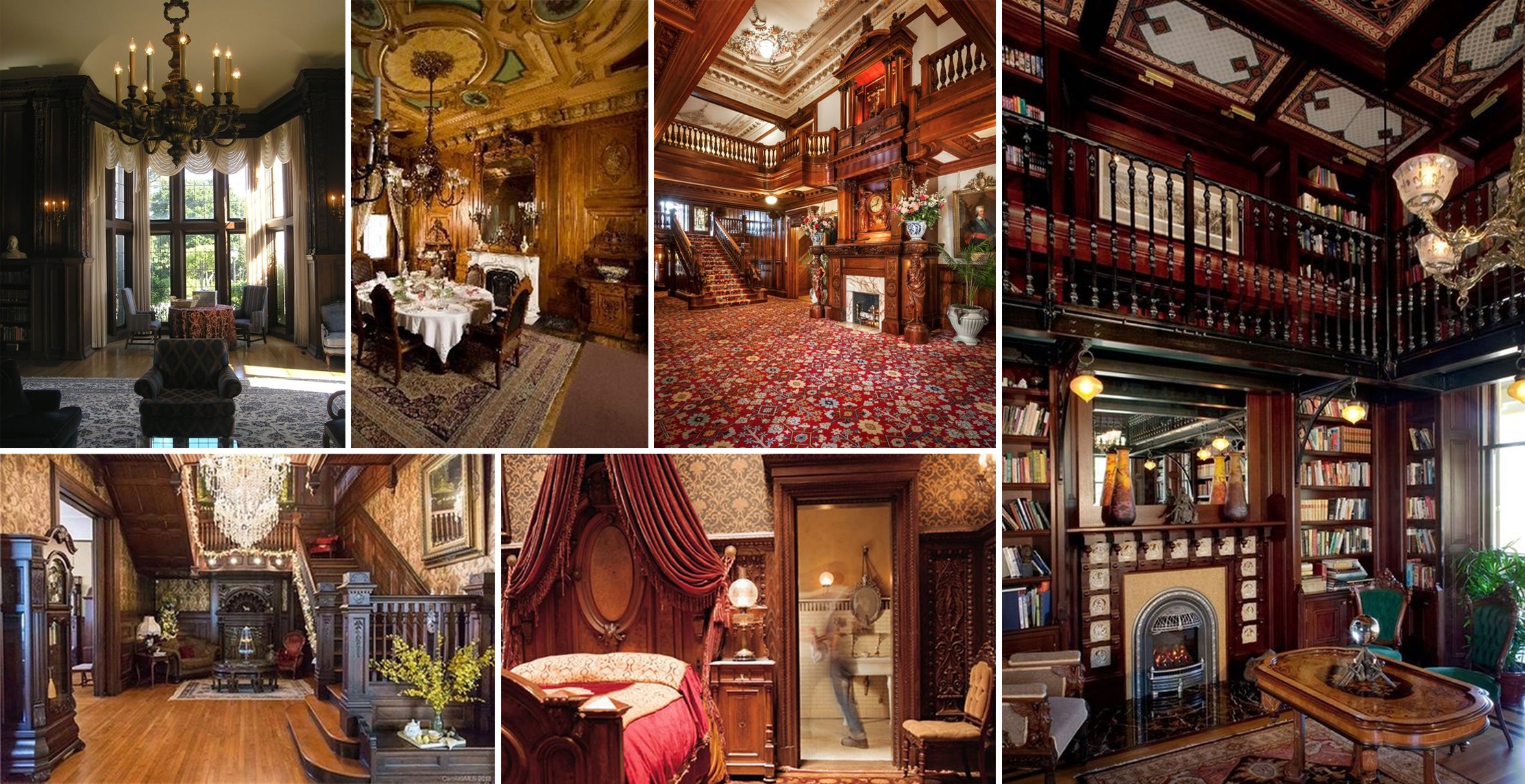 Character Design
Player
A high school student that loves exciting and adventures, but always ends up in trouble due to its overflow of curiosity.
Enemy
Ghost-like creatures, these ghosts will be wandering around the mansion and trying to stop the boy from finding an escape, while haunting his worst nightmares.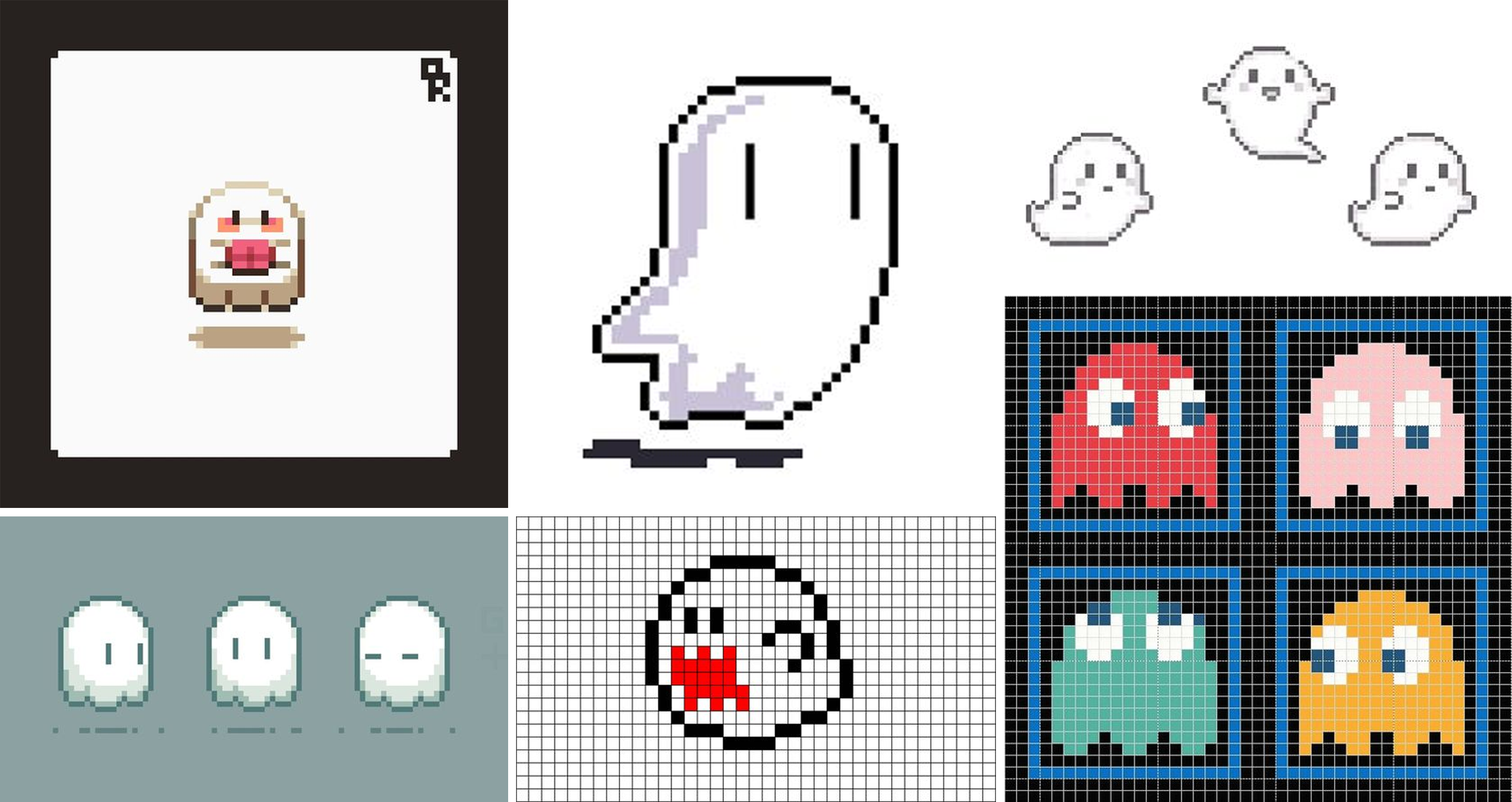 Art Style
1-Bit black and white Pixel Art. Minimal art style and detail simplicity inspired by Minit with a darker design and a more top-down frontal view.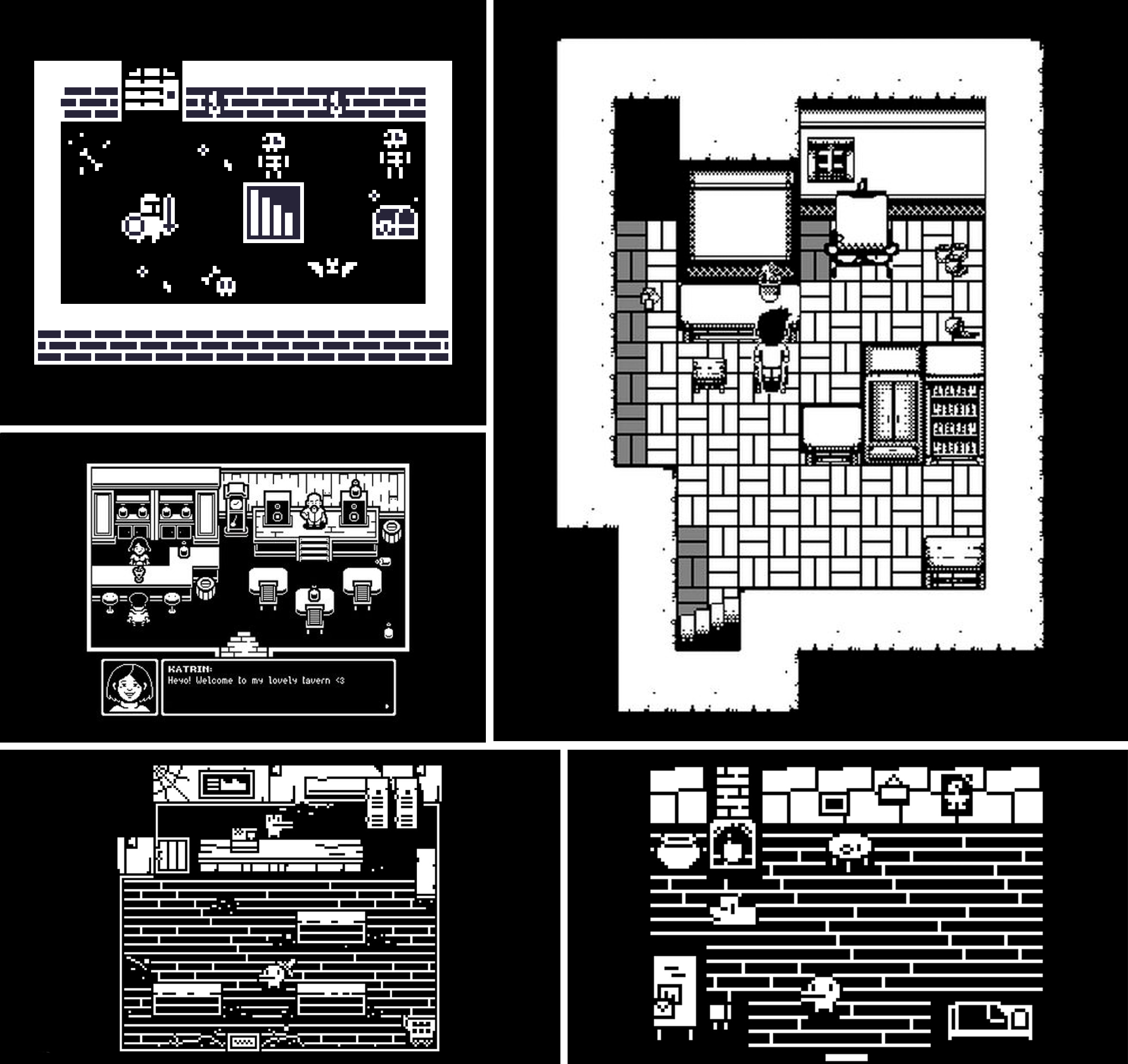 Bullshot
Having a clear vision of the art style I will work on in the future, for this project, is a must, for that I worked on a bullshot, which allowed me to explore the 1-Bit pixel art style.
Full View of the Kitchen Room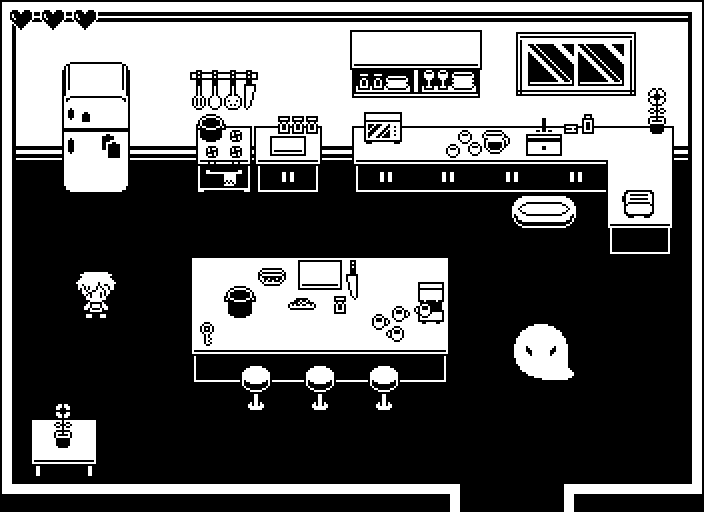 Vision Filed in the Kitchen Room

Alright, see you all next week with a new blog and more exciting stuff, in the works!