Hey and welcome to yet another War of Assassins blog! In this update we have weapons and a new script feature, but let's see them!
---
Atreides Binoculars
The Atreides Binoculars are the main equipment for the Atreides Scout. They are great at scouting maps and spotting incoming forces from afar. Model and texture by Venom775.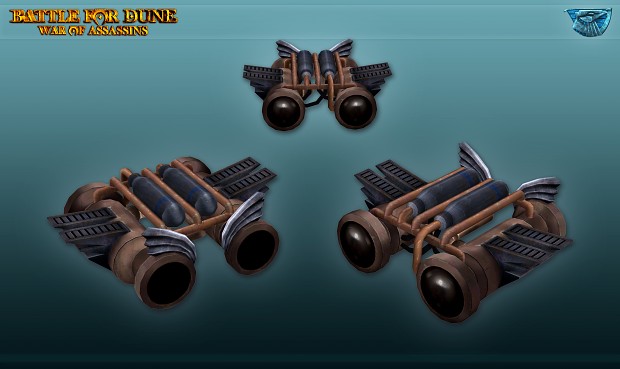 ---
Atreides Repair Tool
The Atreides Repair Tool is the main equipment to repair buildings with for House Atreides. Carried by both Technician class and Engineer infantry, it is a moderate tool that repairs at a decent speed. Due to the function of technology in this time, an additional power/signal booster pack is needed. Model and Texture but Venom775.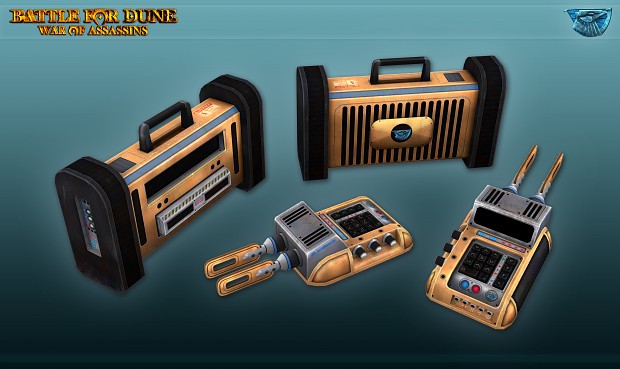 ---
Harkonnen Claymore
Another model by Venom is the Harkonnen Claymore. This anti personnel device is carried by the Harkonnen Engineer and is able to take down a single infantry unit per claymore. We are still deciding on if there should be red detection lasers projected from the front to make you more aware of the explosive, but it can be destroyed by almost every weapon.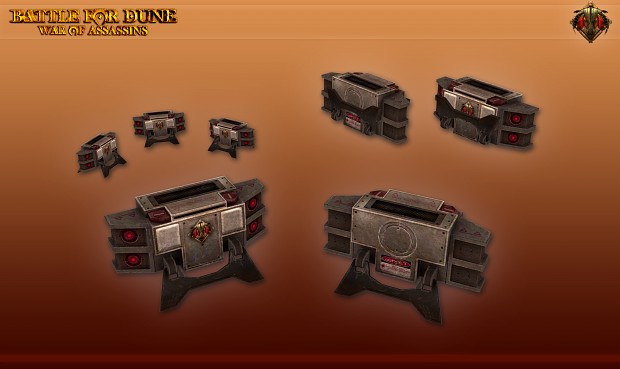 ---
Triattack has been working away on our scripts and we have finally finished and implemented sprinting! Sprinting does as it suggests, allows you to move faster across the map for a short period of time. While in this mode you can't use any weapons, but you gain a speed advantage.
This also allows us to slow down infantry walking speeds and not have to worry about it taking ages to get from one base to another. By doing this, infantry combat should play out a lot better due to less strafing left and right and so on.
---
Recruitment
We are currently recruiting new staff members and testers!
Staff we're looking for are:
- 3D Modelers
- 2D Texture Artists
- Riggers
- Animators
If you are interesting in apply please apply in our Recruitment section or PM me here.
---
That's it for this War of Assassins blog, be sure to keep following us here, on our site, on Facebook and Twitter!