(This post is edited from the release note. The original release note was posted in my itch.io page.)
Wanna have some fun challenge? If you like blocky, square stuff like I do, why not try this one?
Blockon is a logic puzzle game. The goal is simple: move the blocks and create a path between the start block and the end block. However, it may not be as easy as you may think...
You cannot just move an individual block. Instead, your every move affects all the blocks in the field. So you have to think carefully about every move!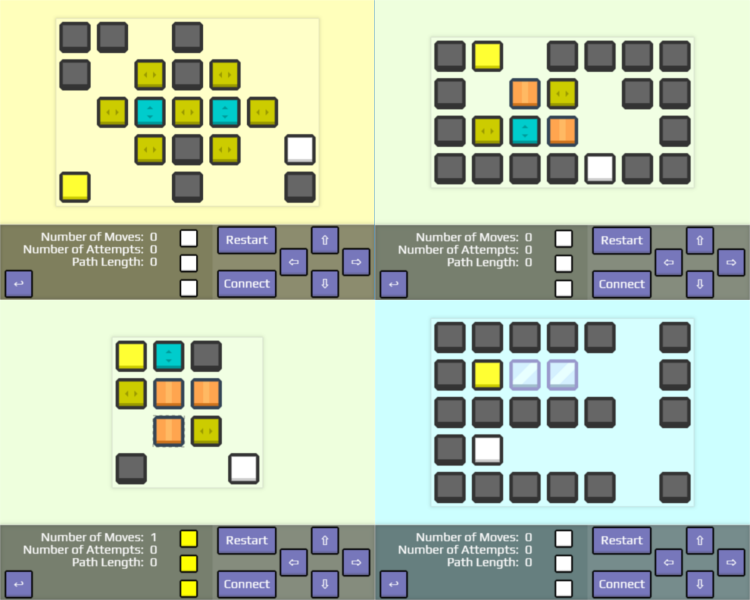 Besides completing the level itself, each level also contains 3 challenges. With these blocks at hand, Blockon presents 60 levels and 180 challenges to you.
The blocks are waiting for you. Are you ready? Play it now.
By the way, in case someone is curious what Blockon means, Blockon means "Block Connection".
You may also follow my twitter for more news about Blockon in the future!