If you missed yesterday's article on "The Blocks in Blockade Runner", check it out here!
Laser Blaster Prefabs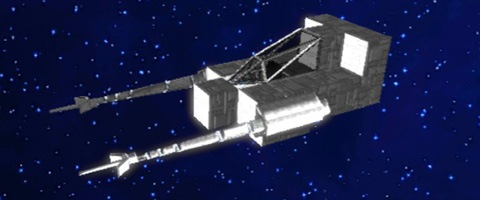 Some clarification on the blocks; we will not be removing angles or prefabs altogether. Our basic analogy is LEGO© pieces, and thus where appropriate, some types of blocks that wouldn't ordinarily be stackable would still be using a prefab. Such as an X-Wing styled laser blaster. Or a cockpit.
For larger objects like starship turrets, engines or power generators we'd like to put a lot more focus on the use of blocks so you can be a little more creative in your designs, as well as have an immediate understanding of how the parts will likely work. Below is an example of a turret made of blocks, and a turret made with a prefab.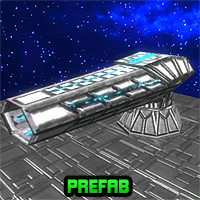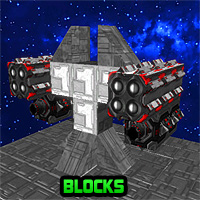 So angles and prefabs will still be in, with prefabs taking more of the role of "unique" collectable objects (i.e. a detailed Tie Fighter looking cockpit that's only a couple meters in size) or simply to add a touch of detail to a single meter block (like the missile blocks above). We want to make sure you can get about the game making functional objects with blocks alone if you like.
Progression
A good example would be how with LEGO©'s, using the same pieces an initiate can make something like this and be proud of their creation: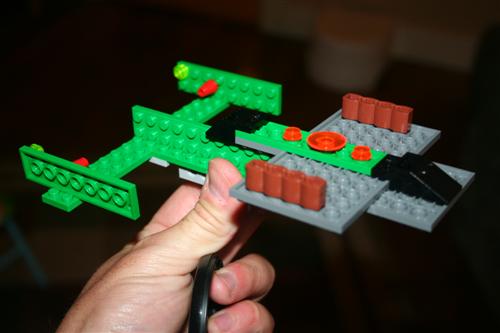 With a little practice, you start making things out of the prefabs and angles to get something a little neater: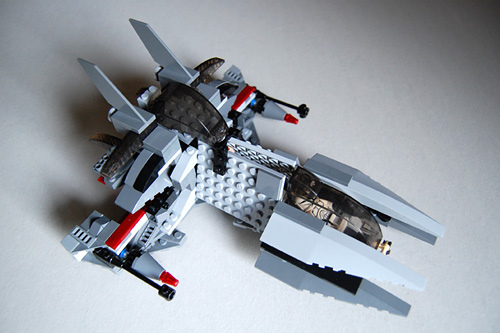 Then the real pros make something enormous and full of detail.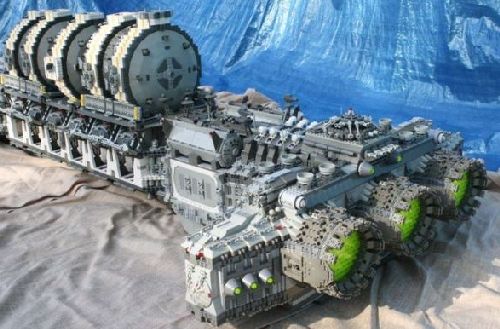 ---
Turrets and Swivels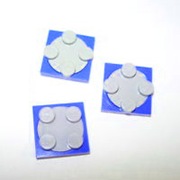 Larger turrets are an example of how we'd want to use individual 1 meter blocks to allow a bit of creativity. Using a swivel piece similar to how you might with LEGO©'s would provide the turning motion for the turret, everything built on top being rotated.
So for example you could use some basic blocks for the base of the turret, and then add on some laser blaster prefab pieces to make a swively-rotating X-Wing turret blaster.
---
Next Segment
Tomorrow's segment will be regarding the aforementioned character and humanoid character design! Please let us know your thoughts here on the blog, on Twitter, Facebook, in the IRC or on the forums!