Welcome to our first Dev Log :)
We're no longer just a two man team any more. We now have several new members who have recently joined up on the project.
We've finally produced some concept art for the game, however now we're working towards creating a fresh new 3D model for the wolf character to replace our original, less than stellar version.

This one looks far more fierce and suitable than the original. We'll hopefully get some armour concepts created so we can move onto adding some armour on him in the coming weeks too.

We've made some solid progress the prototype this week. We've implemented a new enemy type, improved dodge, various bug fixes to the magic system and made a nice start on our AI overhaul. It's shaping up nicely, but there's still a long way to go.
New Enemy and Models
Whilst still temporary placeholders, we no longer have the red dummy enemy from earlier. We also implemented a new mage enemy who has access to a wide range of spells.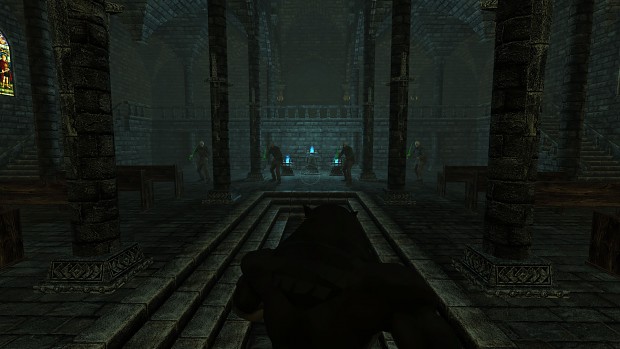 AI Progress
AI and minor bug fixes were the main focus for this week. We've still got quite a way to go with it all but there's some new changes in combat and a much larger change in how the AI detects the player.
Improved Player Detection
Last week our AI worked purely on an 'aggro radius' setup. When the player encroached the outer parts of this radius, the AI would react by drawing its weapon / spell and shout a warning or two towards the player to back off. Ignoring this warning or moving much closer towards the enemy would trigger it to attack the player.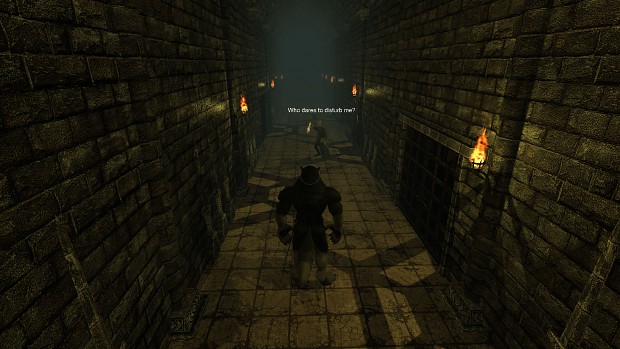 This week we've implemented the basis for the AI to feature vision, meaning our AI now needs to be able to see the player in order to detect them. The player can currently hide behind walls and other objects to stay out the sight of the AI.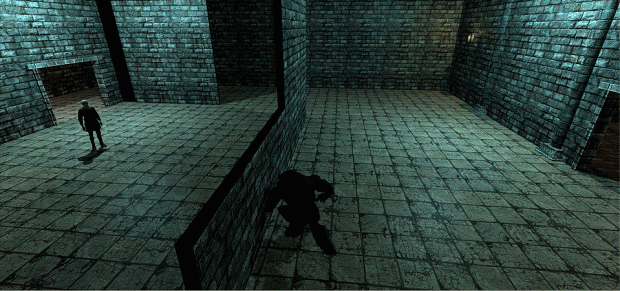 There is still a small detection radius around the enemy as we haven't yet fully implemented our stealth system. That and it might be a little difficult to not notice a 8ft werewolf charging around behind you.
Racial AI Plans
Our game features several different races and their AI will not only behave differently in combat, but also in how effectively they able to detect the player. For instance certain races will be far more effective at sniffing out nearby enemies and hearing them from further away.
Plans for Next Week

Next week should see further refinements to the AI and some solid progress on the new wolf character model. We've made some great progress on that so far.