Modelling the car in Blender. It's my vision of car from 70's, model like this doesn't exist in real world but ofcourse it's similar to some models.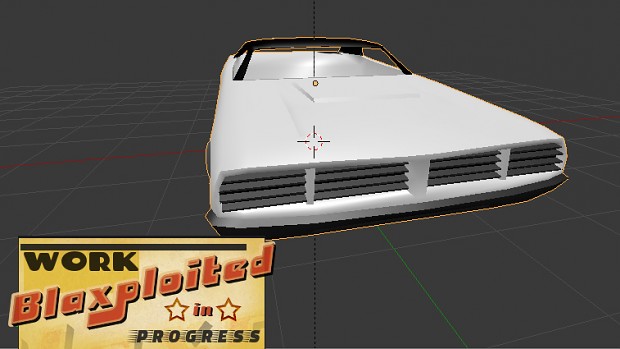 Hood looks bad, so I changed it a little bit. I considered visible air inject over hood with engine, but I decided that simplest looks the best, so there is line in the center and shapes around.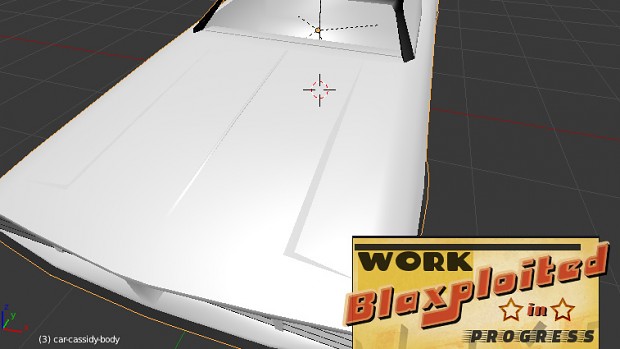 Since this is not real car it needs name. Woman's name sounds good, what about "Cassidy" ? It was just in movie which i watched some time ago. Real polys because texture will look blurry. At least I can delete it in far LOD.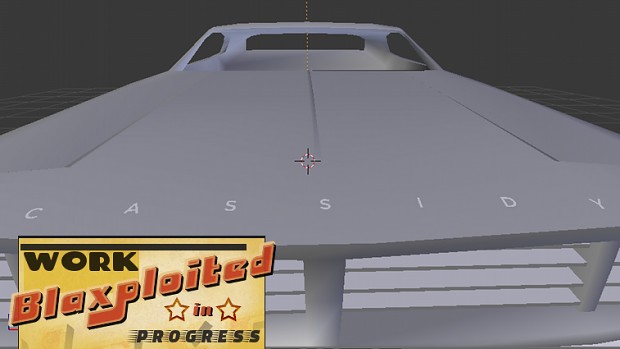 Let's make a nice line here. I like Blender's "Make sharp edge" it's much better idea than smoothing groups.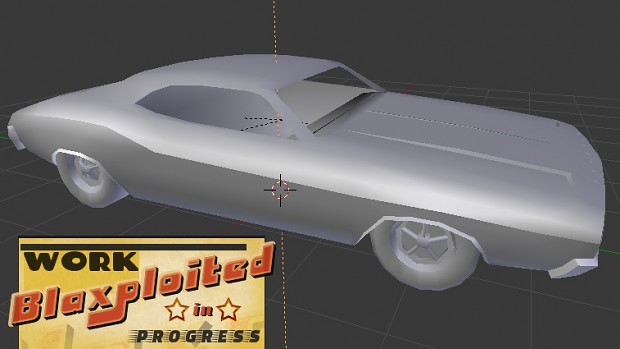 Here is back.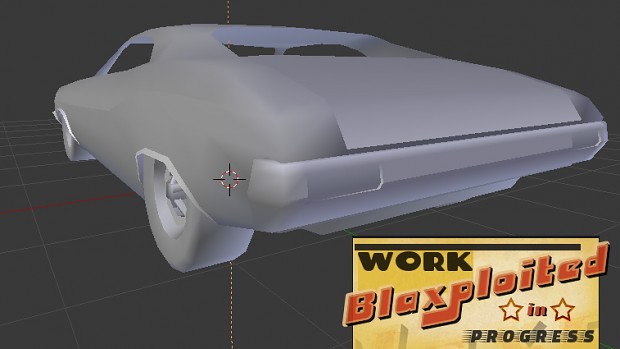 Some windows and frames.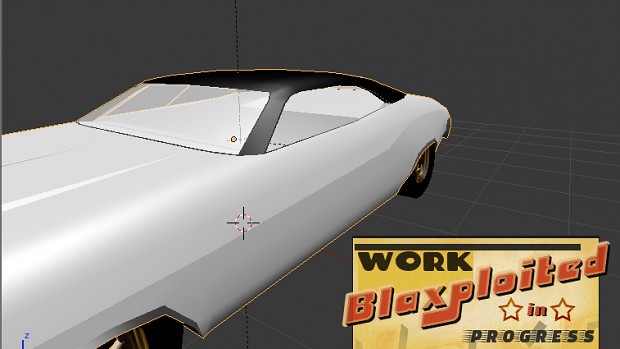 And interior. It's ok so far. Needs door handles, mirrors, better interior, lights, exhaust and comic-like texture, or maybe something else so it's still to-do.