Hello everyone,
In our first December update, we want to share with you what we've been up to.As you may already know, the action in Black Talons takes place in several planets.More than just creating different missions, we're taking special care in creating different environments too. You can see three different environments below: two jungles and a snowy region.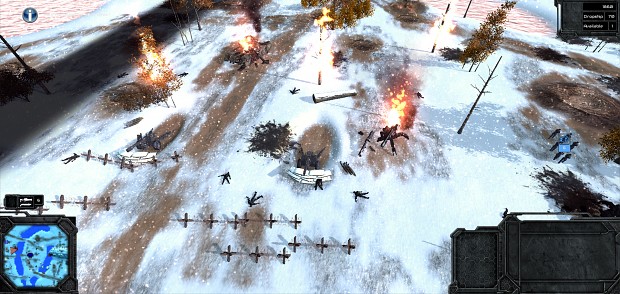 We're also working on the different units and factions of the game.The latest unit to be added was the Noctae Guard - elite soldiers of the Noctae Republic of planet Genai.
Having good relations with all the nearby planets, Noctae never spent too much on armed forces, keeping a highly trained small military force – the Noctae Guard - strong enough to garrison the planet.As a member of the United Space Federation, this was more than enough to ensure the planet security. But after the Gark War, the United Space Federation lost power and influence, and the stronger and more militarized worlds started preying on the weakest. When the Tzanar Union arrived in the system, it immediately launched an assault on Genai, overwhelming the Noctae Guard and the planet's paramilitary forces by sheer numbers. The remaining units of the Noctae Guard are fighting an organized resistance against the Tzanar invaders.
You can see the concept below: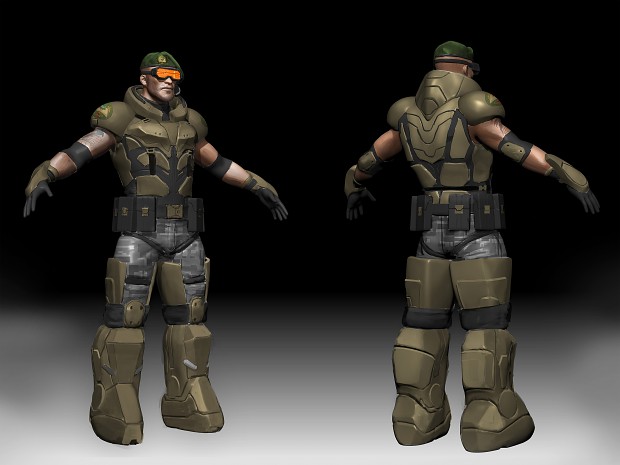 And that's it for now, stay tuned for more news!