Bionic finally has a new major update, after a long period of quiet development.
1.5.0 Alpha brings a ton of new features such as:
- Capture the Flag
- Bot support on custom maps
- Rounds/matches
- Bullet shells
...and more!
I'd like to apologize for such a long wait if it means something to someone. I still have plans for the game that I wish to carry out but putting all these things together and making them work with networking takes more time than it seems. Also, I am back in school so I won't be able to always add to Bionic. I hope it's alright that my game pages don't get updates very frequently. Twitter gets something every week or two though ;)
Anyways, this update does add more than past updates. Capture the Flag is the first objective-based gamemode. Plus, bots will work on any custom map. Obviously they're not perfect on custom maps, but I urge that you experiment with them.
You'll see the new changes explained below.
Capture the Flag
You might've heard of it. Take the enemy flag to your own team's point and drop the flag to score. Be careful, because you can only melee when holding the flag. Icons will show the position of your flag and the enemy flag, even when someone is carrying them. This took ages to playtest for it to be functional. Works on custom maps that support it.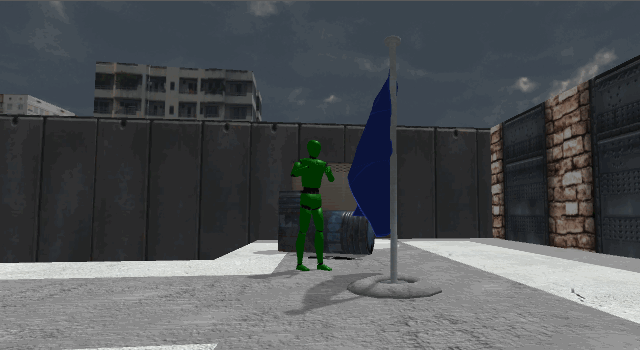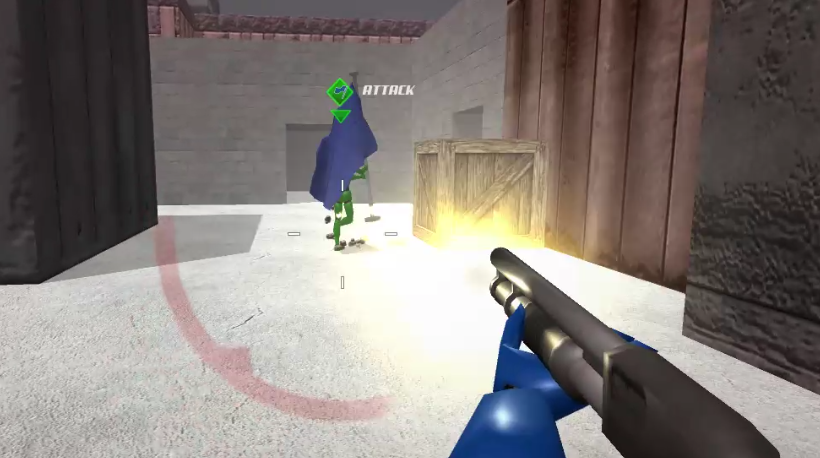 Custom Map Bot Support
NOTE: Custom Maps do not seem to work on WebGL, standalone download must be used due to memory requirements.
It may not seem like much of a new feature, but bot support on custom maps means that you can fight with bots in any environment you choose, (so long as it isn't too large of a map).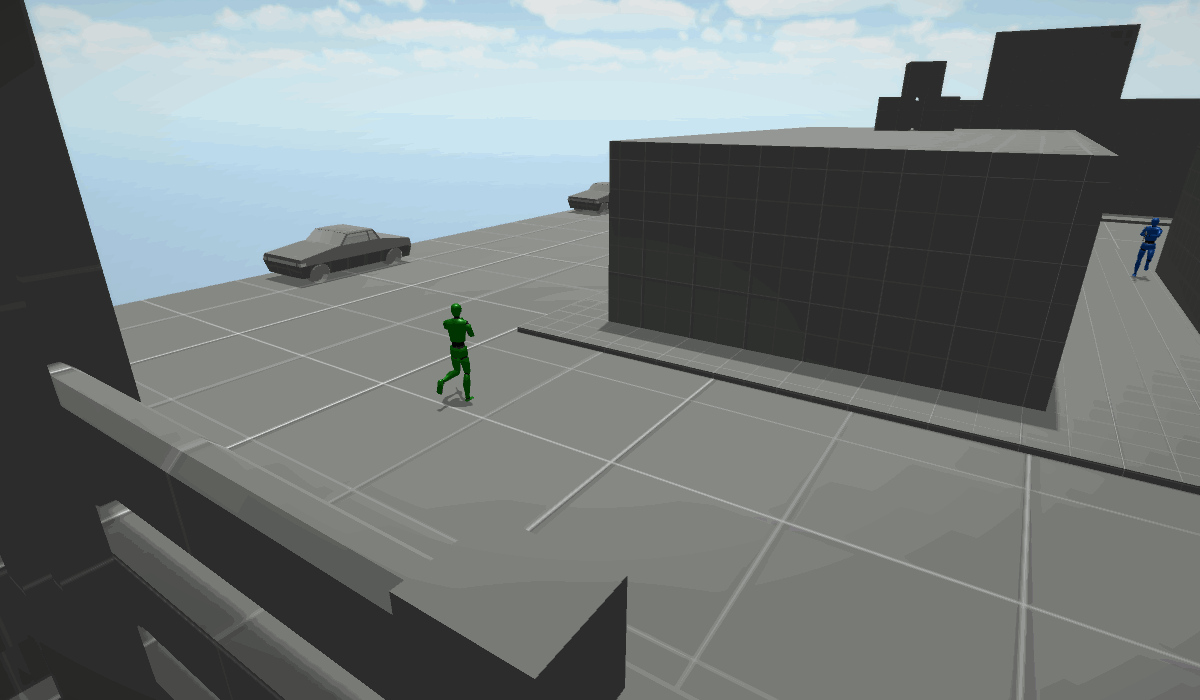 Scores, Rounds, Timer, Map Reset
Something that's been missing in Bionic is a round/match mechanic. Now, you can see the round info at the top of the screen, then the map and scores will reset when time runs out. Also, if there's only one player or team remaining and the options allow limited lives, the round will end. Experiment with some tactical one-life custom games!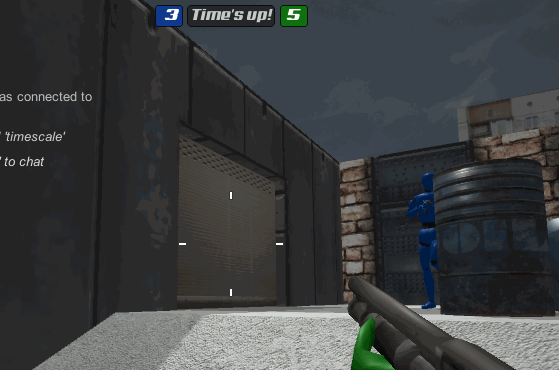 Other Changes
Change notes:
- Added Capture the Flag gamemode, w/ icons and sounds
- Added bot support on custom maps
- Made more custom maps
- Support for machete bots
- Added team scores
- Added round times and match functions
- Added team balance and random weapon options
- Improved weapon options
- Added flip viewmodels option
- Added bullet shells and muzzle smoke
- Improved particles
- Fixed bullet penetration and grenade problems
- Made many bug fixes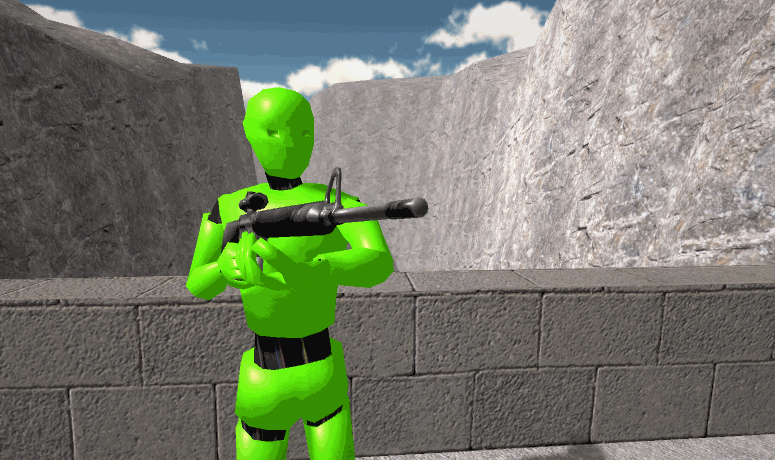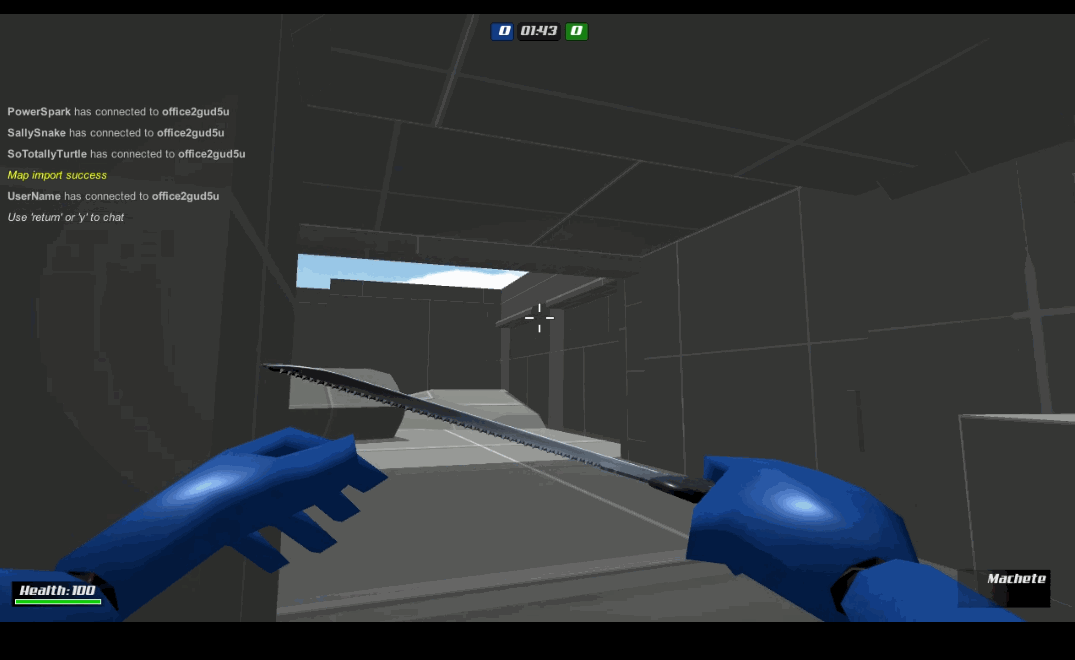 I hope you enjoy and follow my progress.
Thanks for reading and see you next time!

Play on GameJolt or Itch.io
Youtube | Twitter | Facebook