Hello Folks,
the end of the year is coming so I want to give you an update on the game. Since the last news here on indiedb 4 alphas have been published on itch.io. In this story I want to focus on the latest release, Alpha 4. The turn-based gameplay still needs optimization, as many rounds are skipped to get a contract finished with no further interaction.
The current implementation contains the following features:
- choose contracts and other sites in the scene picker
- place cards on a contract to finish it
- buy new cards in a store (the merchant)
- a game menu that shows you all objectives of the scenario
- 2 scenarios:
- a "How to play"
- one with all 3 contracts
Next year I will focus on transportation, materials and developing a randomized scenario. Debt-management is also a high priorized feature, as you can get out of money without problems now. Do you have other suggestions? Put your comment here or write me a message.
This is the "How to play" scenario. It's missing automatic progression at the moment, so you have to click manually to reach the end
The hq needs some heavy polishing, but I think it is fine for now
The merchant is the place where you buy new workers and machines. Selling is not yet implemented
The menu that shows you the scenarios progression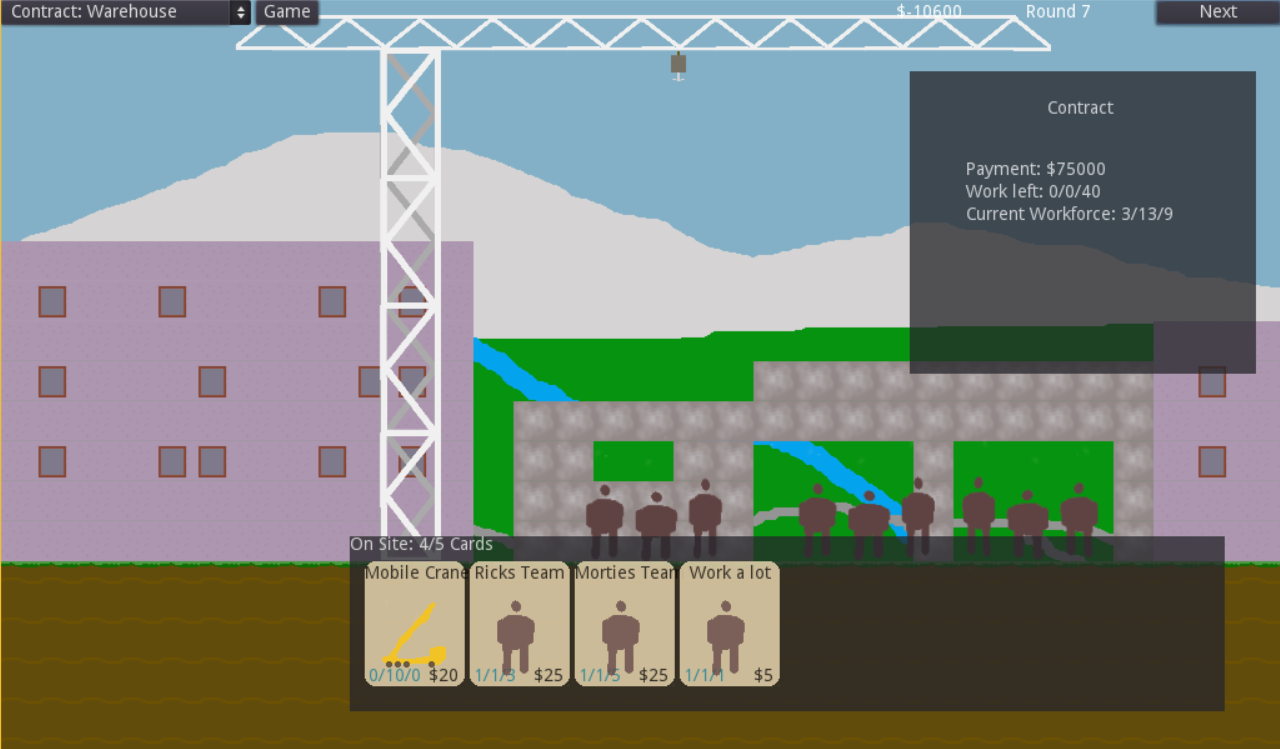 This contract will become a warehouse. It is still very WIP