We're happy to announce that Monstro: Battle Tactics is going to be released on Steam on December 3! First I welcome you to watch the new trailer:
On Ludus ancient terror beasts and humans somehow coexist in perfect harmony. Yet once every few hundred years or so, a predictably unpredictable astrological phenomenon occurs wherein some angry people from the sky arrive from their dimension, "Terra". Whenever they arrive, a fleet of floating islands are brought along and make up the battlefields where the humans and the beasts battle for the amusement of the angry Skygods.
Monstro is like chess, except the pieces have stats and your opponent is nowhere close to beating a Grandmaster. Still it's hard enough to remain fun (and occasionally frustrating)!
If you'd like to learn more about the game check out the Monstro's Steam page. And if you're familiar with the game below is a general list of things added and changed for the Steam release.
New HUD, lighting, tile markings: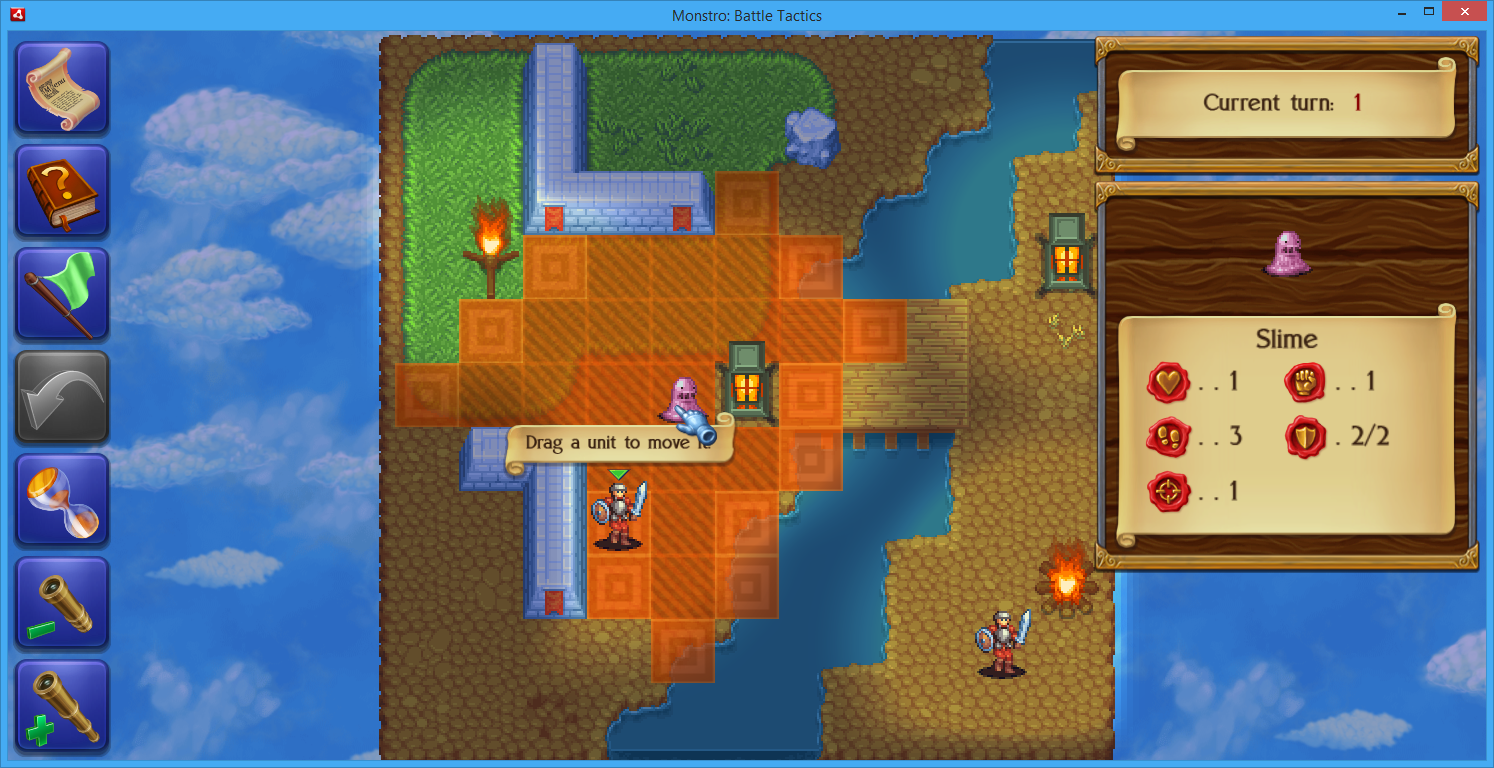 The whole GUI of the game, all of the windows, buttons and menus have been reworked from the scratch. They are not only much more pretty, they're clearer, more functional and they fit the fantasy theme of the game. You could think it's just interface and you'd be very wrong. The game is much more enjoyable to play now.
Moreover, we managed to squeeze in a real-time lighting system despite the game being written in Flash/AS3. It's heavy on the CPU and GPU but if your PC is more or less new you can turn the crisp pixel art into fierce phoenix redefining all you call beautiful. It was a slight exaggeration but trust me, it makes a difference.
Another small thing that you can see in this screenshot is the new tile markings which using patterns and colors provide more context and information.
New campaign and better missions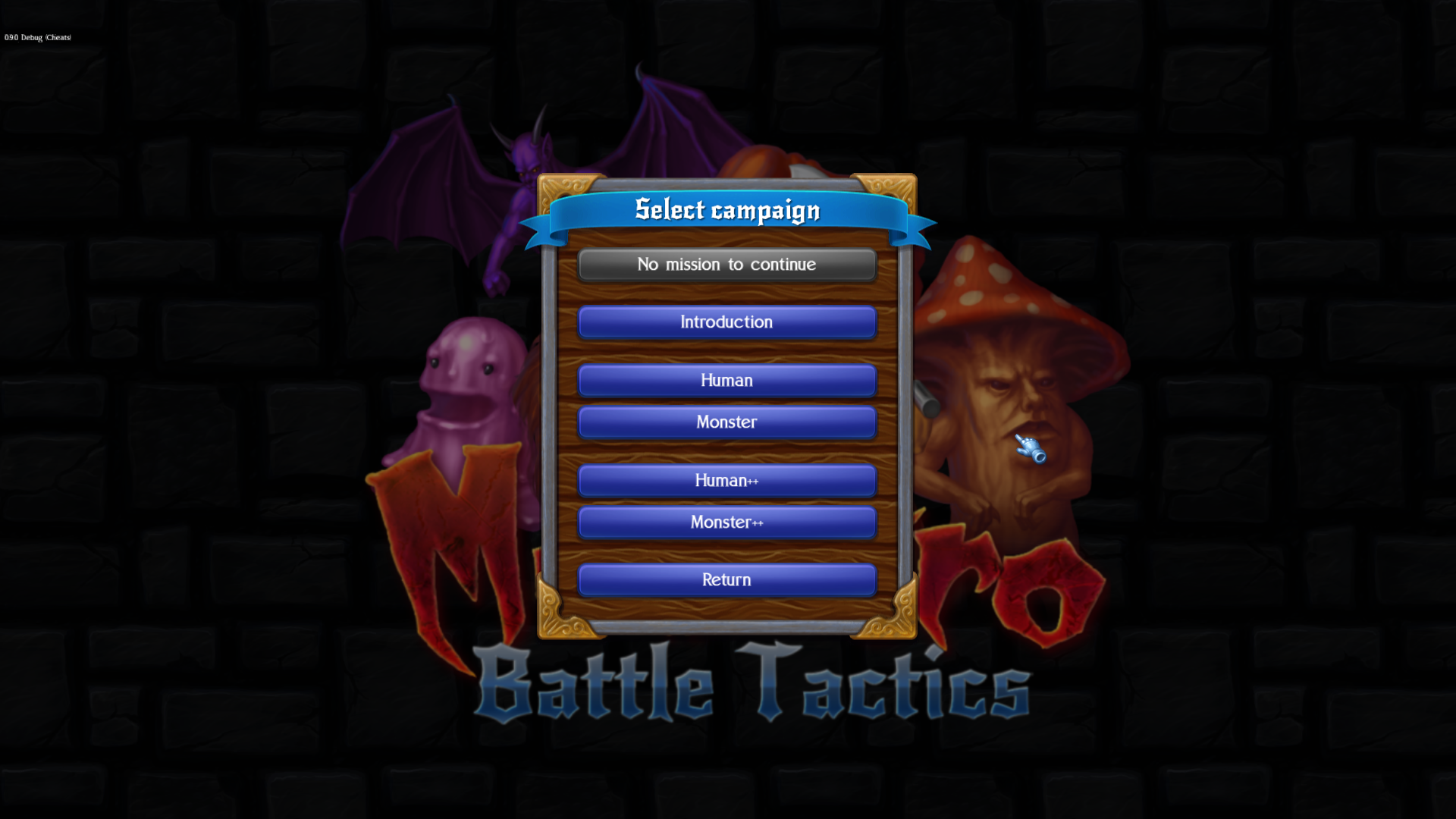 There is a new, short campaign which teaches you all the basics of the game using a combination of showing and telling. But you can figure everything out yourself as long as you don't stop trying.
Following this we also removed and replaced some less enjoyable missions.
Other things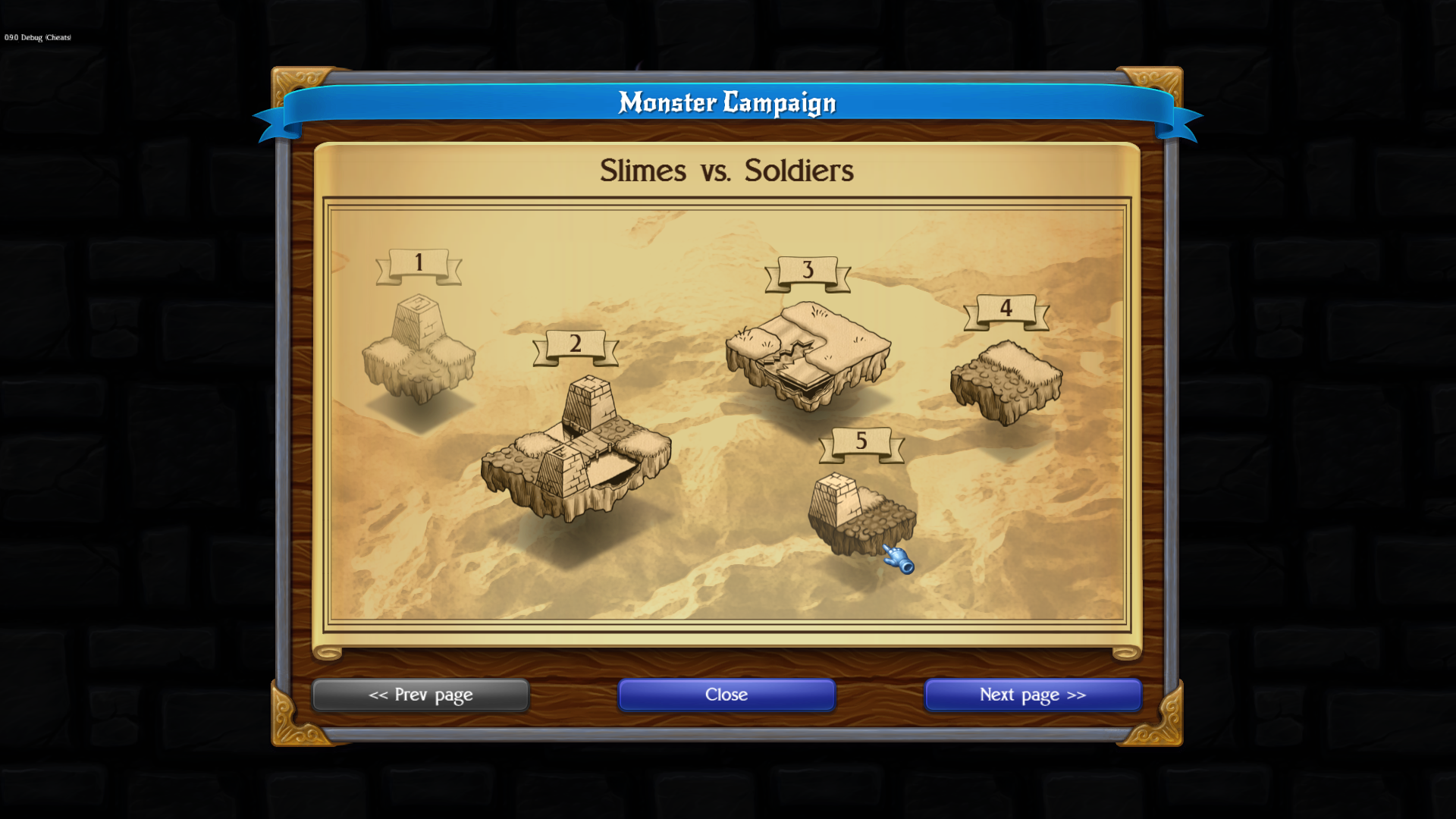 And to throw all the other changes into a single point: brand new level selection, ability to undo up to the beginning of the mission and from a move which failed the mission, some new levels and some bad levels removed, tongue-in-cheek descriptions for each level, new and better control scheme, improved minor visuals, fewer bugs, two new units, achievements and steam trading cards.