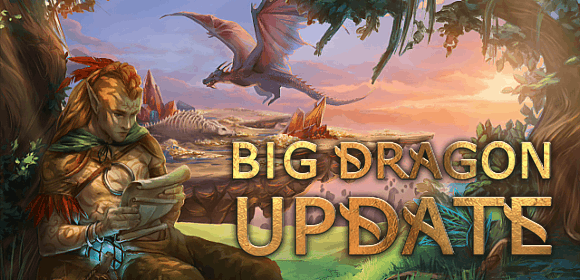 Powerful mage, only you can decide the fate of Driftland! Shattered pieces of the planet await your ultimate power, and the helpless citizens of your Empire turn their eyes to you, trusting your guidance. You are their last hope - only a few have the power to break the chains that hold the mystery behind Driftland and to unite the planet!
Yours sincerely,
Archseeker
Update Notes 1.1.17
There was no better time to claim your legacy - Driftland has just received 🐉 BIG DRAGON UPDATE that makes the story complete, poses new challenges to single player mode, and introduces new online game modes.

Final Story Campaign
This is it. After 3 story campaigns, here is the 4th and final one coming. You have met Emeric, a young reckless mage who dared to oppose Dark Elves. You saw Dark Elves' leader Shalh'yra trying to make peace with Humans. You witnessed Dwarves looking for a magic artifact that will keep their race alive and you saw them struggling to accept a female as their leader. Now you will meet Wild Elves' Lanahel, that protects his realm from the other races, who will suddenly discover the truth behind all conflict in Driftland.
This is the story about tolerance and prejudice, friendship and loyalty, blind faith and open mind. Now this story is coming to an end...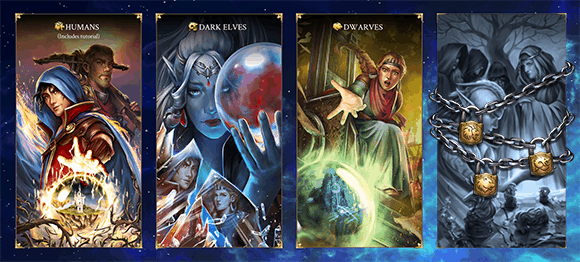 The first three campaigns can be played in any order. The exception is the last one, which requires winning the previous three. Each of them unlocks one padlock on the chains blocking the final campaign.

New Multiplayer Modes
1) Co-op Mode
Play together with a friend and fight the enemy. Brace yourselves, because they are coming for you!

2) Team Multiplayer Mode
2vs2 or 3vs3 - there are two ways to prove who has the better alliance out there. Grab your team, taunt the other, get your economy right and 4X them!

Discord
We've added support for Discord rich presence. Driftland is now visible in the "Now Playing" section of the User Profile, along with information about current activity in the game. We hope that thanks to this feature you will also make new friends and have a great time together in the new Co-op and Team Modes!

BTW. Our Discord server: Discordapp.com

Other Improvements:
End Game AI is more efficient in rebuilding a destroyed army
AI uses a full range of spells
AI actively improves its capabilities using the Paths of Progress
proofreading of English and Russian and minor corrections in other languages
dozens of new animations (mostly Wild Elves)
a lot of new graphics related to the 4th campaign
Improved readability of the marked / active island (shader patch)
perfecting graphics - minor graphic improvements that we did not have time for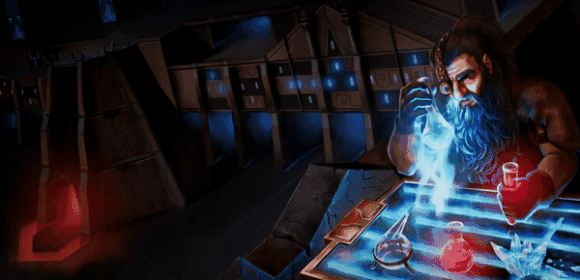 Driftland has come a long way and has become a complete and mature game. Our community❤️ played a huge role in development for which we are extremely grateful. 🤗 Your creativity and commitment has surprised us many times and that's why we're starting to work on an editor that will allow you to create your own maps. More details soon!

The last question that remains unanswered is "Why Big Dragon"? There are no shortcuts here - you have to discover it yourself by playing the final campaign



May your lands remain unshattered,
- Star Drifters Team