It's been a pretty eventful two weeks for DarkStone with continued art work, adding new tech, lighting work, and Kickstarter work. Also the video companion to this update won't be out until tomorrow probably since I have to watch the little ones this morning. Dad duty trumps all.
The New Hotness
For a while you have been able to pick up this weird tablet that didn't do anything but this tablet is a large part of the game play loop. I did a good deal of work on it about a week and a half ago to get the actual use setup.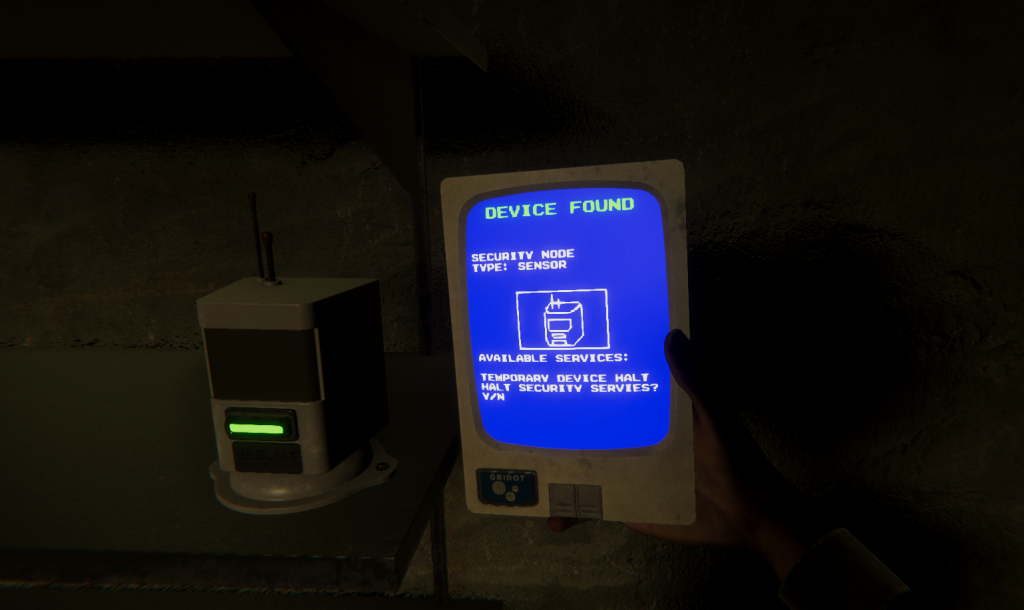 This tablet is a tool that you can use to temporarily disable motion sensors as well as perform a few other tricks that will help you locate equipment that emit an RF frequency, de-scramble codes, and a few other nifty things.
UI Work
The UI has been (and still is in a lot of ways) pretty non-existent proxy art. But with the aim of getting a trailer up I wanted to have some items done that present a little better.
The actual UI art won't be in for a while yet (part of what Kickstarter funds will be used for) but it's nice to actually see what you can do with new interact cursors, prompt icons, and the ability to read text items through regular text if you can't read the text on items themselves.
I wanted the tutorial and intro sequence to show better than it did previously. It's still not polished but lighting is an insanely important part of any project to get it looking a step above the standard so I took a day to work on creating lighting for the intro that follows proper lighting rules instead of just popping a single light source in.
The rest of the time was spent working on 3D models and texturing them from record sleeves to computer parts. There is a lot that needs to go into the game space as it needs to feel full and compelling so there will be on-going art passes for a while.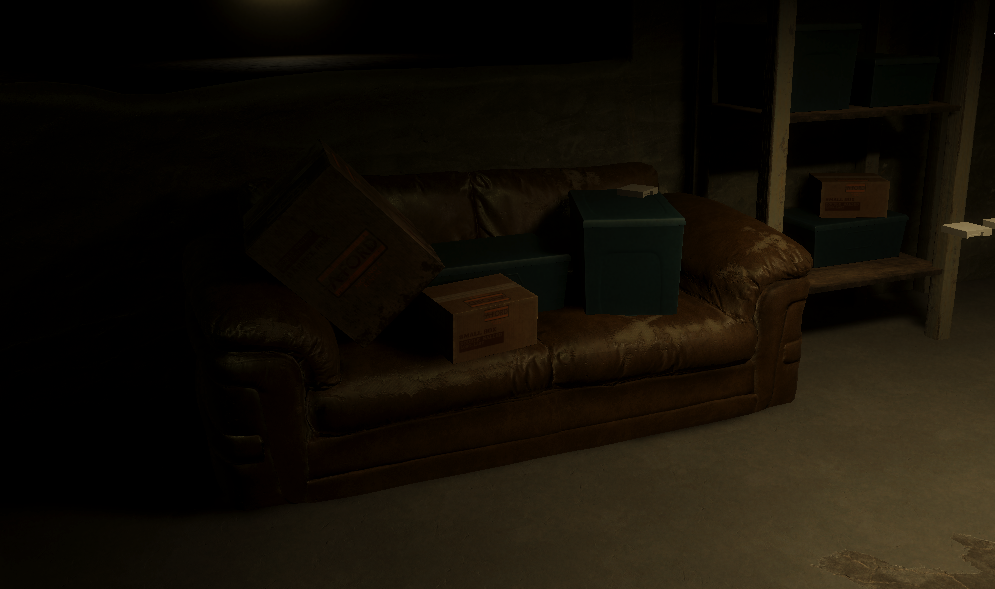 Overall, it has been a very productive few weeks. I have continued working on the Kickstarter page which you can see the updated version of here on the
I'm still working on the first section and images need to be added. I'm not certain if I want to open up with a story themed description or more of a technical description. I like writing in the perspective of the project theme if that makes sense but we'll see.
Thank you so much for checking out the latest update! I'll have a lot more cool stuff to show in two weeks.
-Brian