Video Overview
This week I've prepared a video that gives a quick overview of all the key features the BGP Level Builder has to offer. You can see the process of level creation in action and witness the time-saving Auto-tiling system in action!
For a more complete textual overview of all the BGP Level Builder's functions, check out last week's article.
I've taken the liberty of kicking off the BGP Level Builder forums with a custom level I made in memory of (what I considered to be) an MLBR classic; Asymmetrical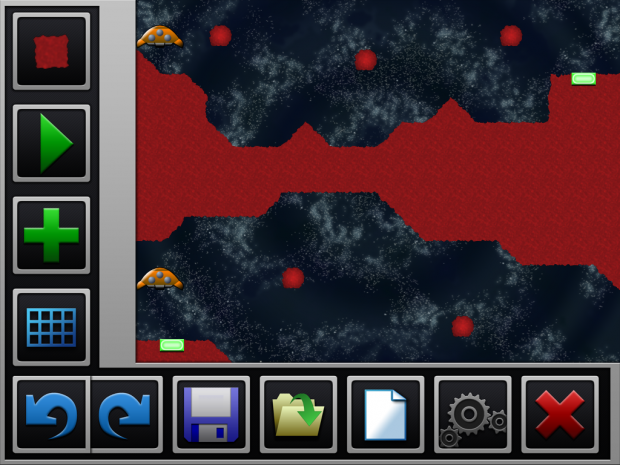 Level Code:
ZZZZZZZZZZZZZZZZZZZZbZZfZZZZZZZZZZZfZZZZCZZZZZZZZfZZZZZZZZZZEBCZZZZZZZZZZZZZZJXBEEFZZZZZZZZZACZZZDEEEEECZZACZZABEEBBBEEEEEEEBBEEBBEEEEEEEEEEEEEEEEHHHHEEEEEEEEEEEEHHHIZZZZGEEEEEEEEEHIZZZZZZZZZGHHHEEEEEZZZZZZZZZZZZZZZGHHHEbZZZZZdZZZZZZZZZZZZGZZZZZZZZZZZZZZZZZZZZZZZZZZZZZZZZZdZZZZZZBXBCZZZZZZZZZZZZZZZZ
 
Make sure you double click to grab the whole thing!
The challenge in this level is to simultaneously keep track of both Cargo Landers in order to navigate them safely past the asteroids.
BGP Level Builder Mars Lander Edition is available RIGHT NOW on the Mac App Store!

Enjoy the fun of creating your own levels and look forward to lots of levels coming your way courtesy of Bluish-Green Productions.