Biogamergirl.com
POSTED BY AMANDA DYAR FRIDAY, AUGUST 2, 2013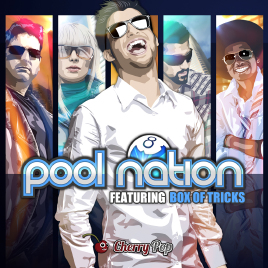 Pool Nation is now on Steam Greenlight, and it has brought a "Box of Tricks" to the party. The new Box of Tricks Workshop will allow players to create, edit and share their trickshots with the world. Another cool aspect is that fans will be able to create and submit their own objects that they want in the game to be voted on to see if they appear in Pool Nation.
Pool Nation is the ultimate pixel-perfect pool game featuring photo-realistic graphics, real-world physics, and a wealth of game modes and rule sets. The first title from CherryPop Games, Pool Nation also sports twelve gloriously detailed location variants with uniquely designed tables, and a wealth of features - from both online tournaments and offline career modes, to an impressively shiny wad of unlockable extras, such as ball sets, table decals and cues.
To learn more, visit the official Pool Nation and Steam Greenlight websites.