We had some great news recently. Each year Develop Conference in the UK attracts hundreds of game developers and industry people to take part in three days of events, talks, meetings, exhibits and parties. It's the biggest game developer conference in the UK.
This year BFF or Die was selected to be part of the Indie Showcase. We've been making the game for over 2 years now with no funding and at times it has been a real struggle to keep going. Getting into the showcase is a great endorsement and a nice motivation boost too.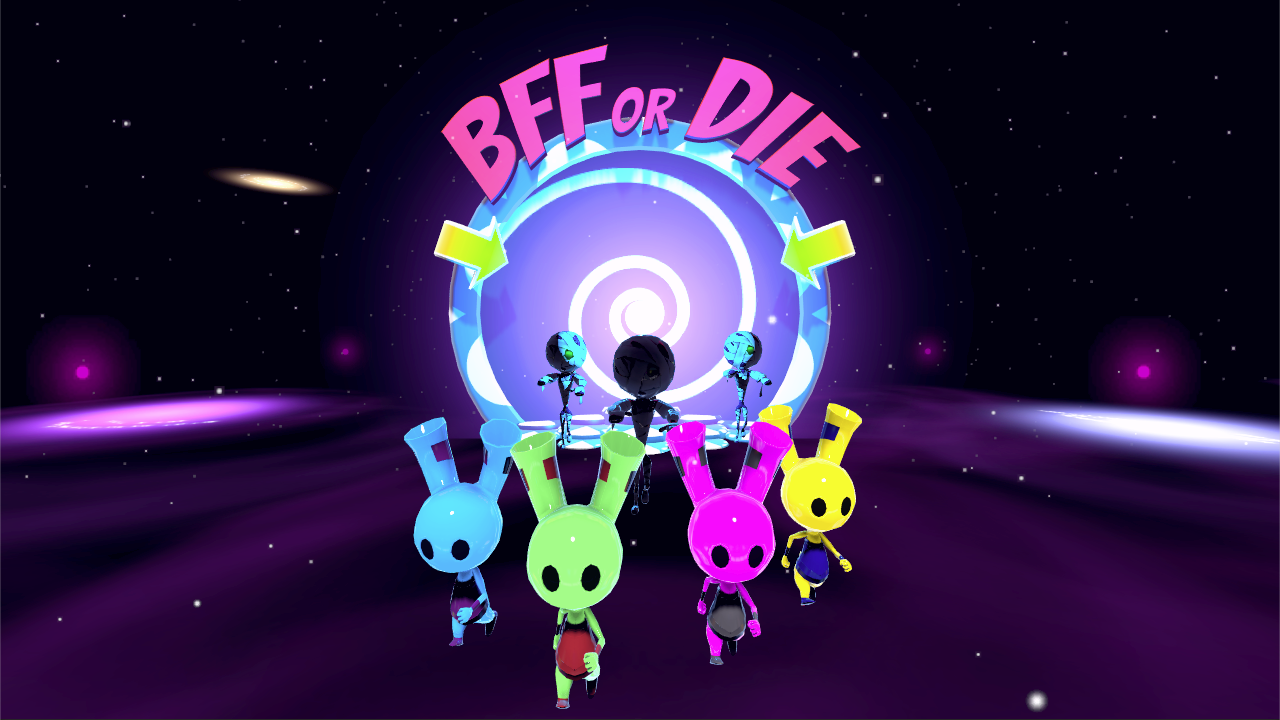 It's a panel of industry judges who decide on which games to include. Panel chairman Adam Green said: "Once again this year, the quality of games submitted took a huge leap forwards... We had nearly 100 games submitted this year, and selecting the Top 10 from such an amazing bunch was a real challenge."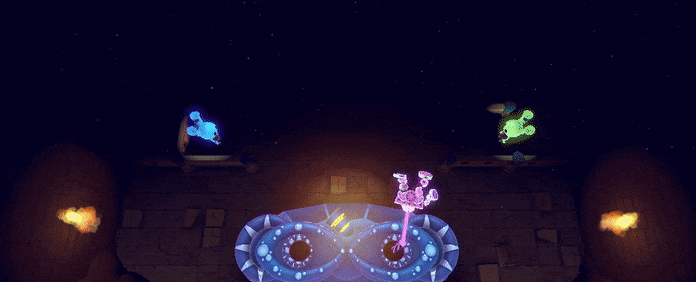 We've tried really hard to make a game that is genuinely different and puts the emphasis on pure co-op interaction, with players planning, laughing, panicking and winning together and enjoying the teamwork aspect. Just like when we won the GameOn 2.0 award for Best Multiplayer Game, it's nice to see some industry veterans giving us some recognition for our efforts..!
With that in mind I've decided to put some real effort into making some *seriously* professional marketing material. Behold!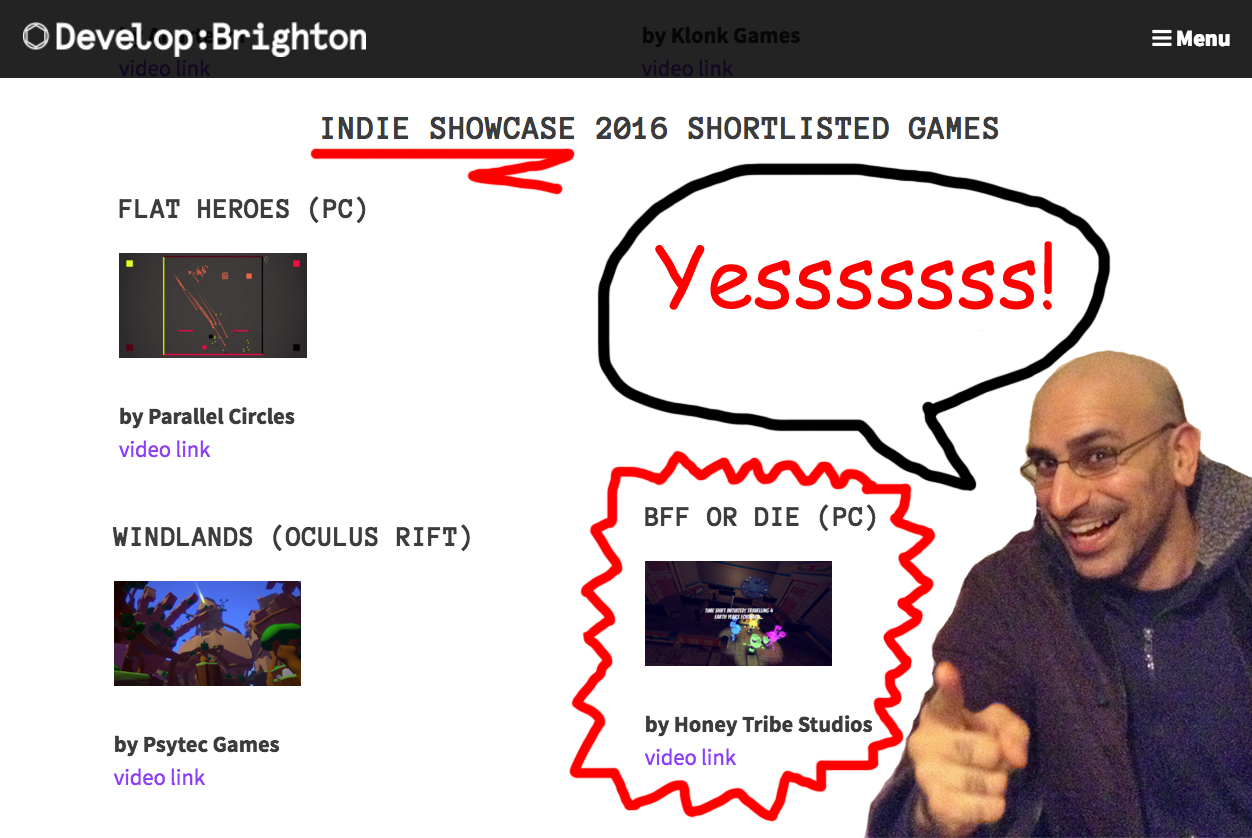 And now here's a ghost.
As you might have read from earlier posts we'll soon be launching a Kickstarter campaign to help us finish and release BFF or Die. Being the type of people who like to set ourselves challenges we have decided to launch it while at Develop :) One of the rewards that we are planning for our backers is a cool mini-figure of each main character in the game. You can see a work-in-progress preview of the first in the image below.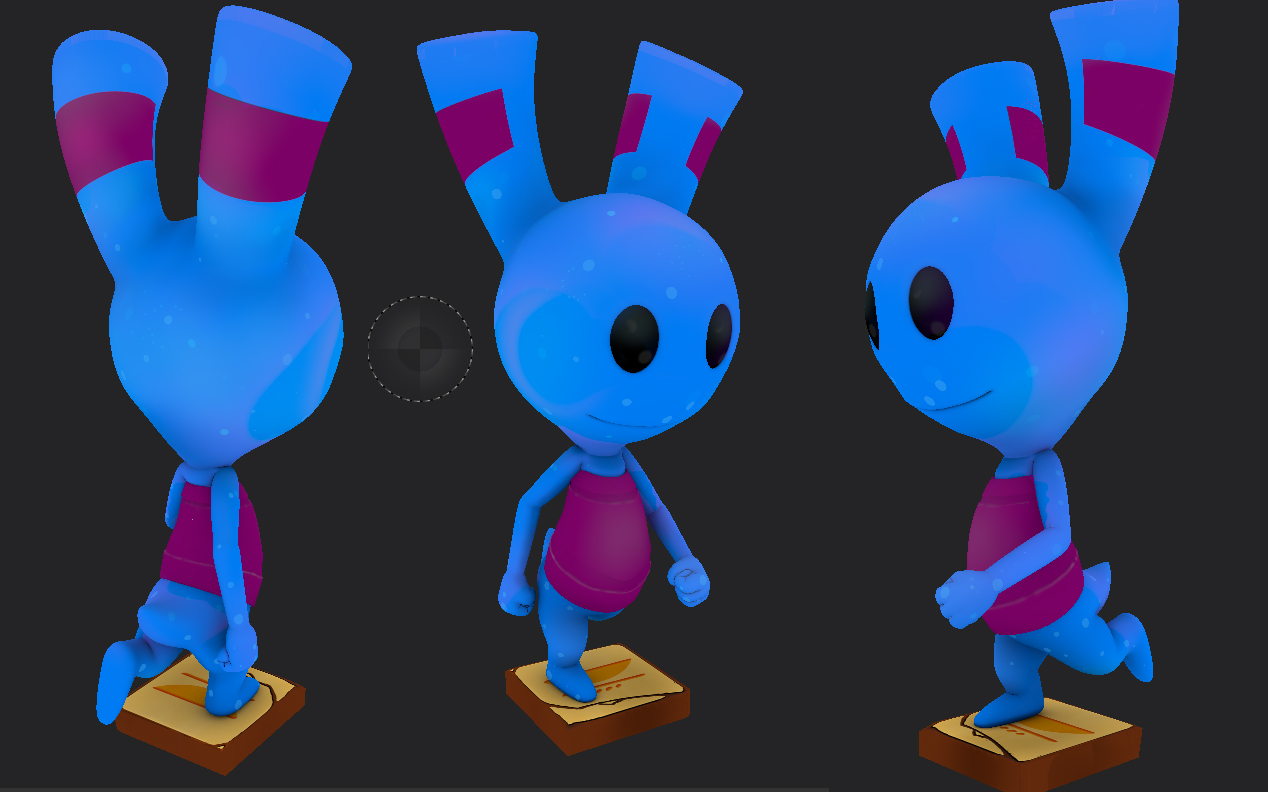 We're going to be really busy over the next few weeks making a new promo video and getting everything else ready. In the meanwhile you can see the most recent vid below. It shows some sequences made using the in-game graphics and then has some clips from a few Youtubers who made vids of earlier demo versions.
I'll post again when the Kickstarter page goes live. Make sure to follow here on Indie DB and to sign up to our community list to make sure you don't miss out on any updates.
Cheers!