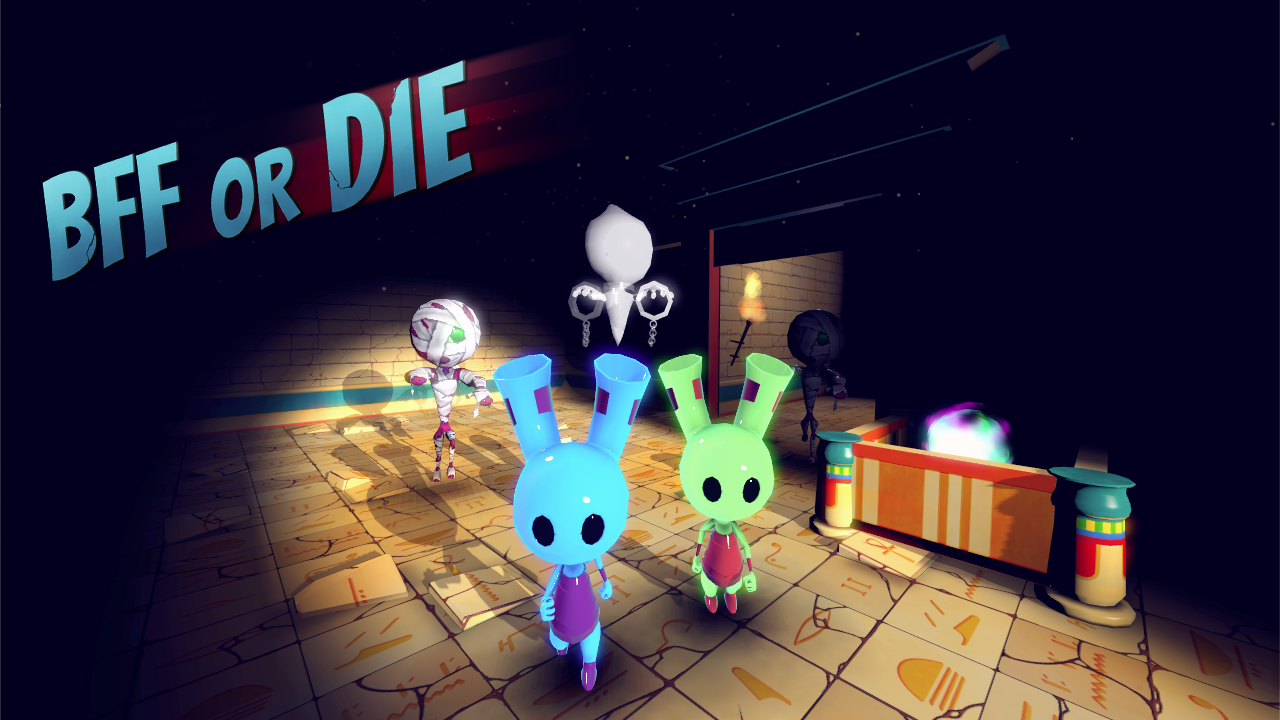 Been quite busy with the game recently. We made new trailer, took it to the PC Gamer Weekender and launched it on Steam Greenlight at the same time. Glad to say we passed Greenlight in one week! We're a team of three with no publisher/investor support so that felt like a great result for us, much quicker than expected. We're now planning our next steps so we can get BFF or Die closer to full release.
In the meanwhile you can download the latest version 0.22.4 which has some bug fixes. If you played on Windows recently with more than one control pad and had some weird control issues where the triggers on one pad affected the other, they should now be fixed.
We've also now included separate 32bit and 64bit versions for Windows. The Linux and Mac versions are universal builds meaning both 32bit and 64bit versions are included in the same download and your computer auto-selects the correct one when you run the game.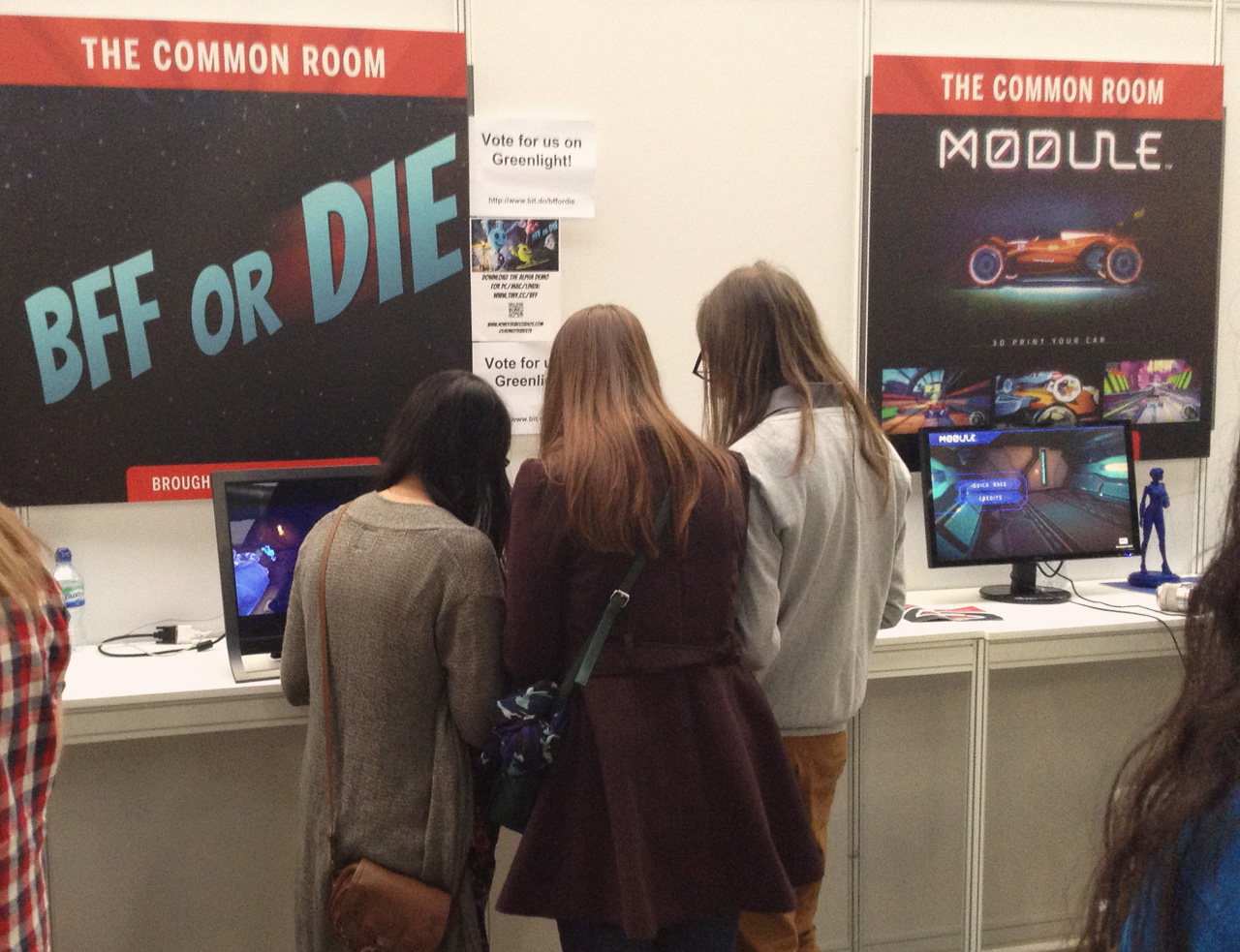 The PC Gamer Weekender was fun and it was good to be next to some great games on the indie stand. We've been active in the dev scene in London for a few years so it's nice to see familiar faces when we do events, both other devs we see around and people who come to play the latest games too.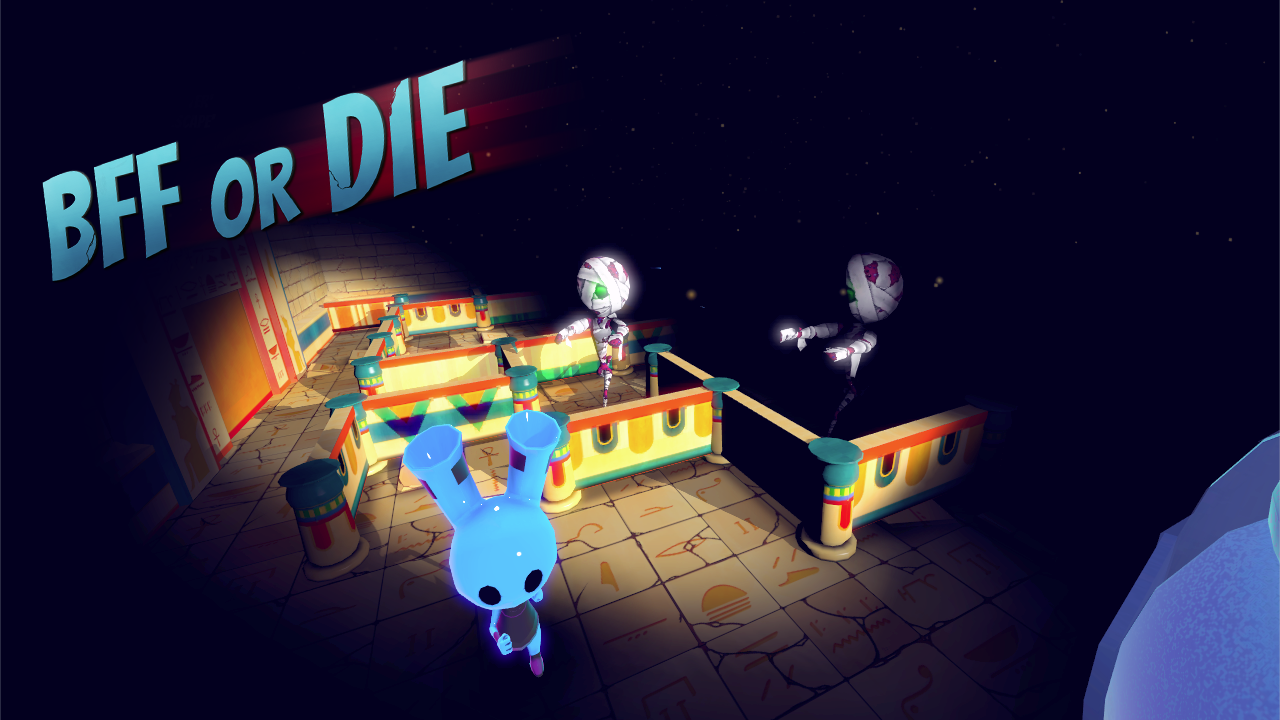 If you've not yet played BFF or Die, the fun is in the intensity of the challenge and in the feeling of teamwork. People often tell us they haven't played a game quite like BFF or Die before. The graphics look kinda cute but the real time strategy-puzzle aspect and wide tension curve will give you more of an intense gameplay experience than you might have expected. Go download the demo and have a go, either by yourself or with some friends..!