Silently I've been working on a small game for the last couple of weeks. The purpose: have something short, fun and visually pleasing. Especially the fade from a natural green to a purple is a key element, same as the shift from natural to a more metallic look.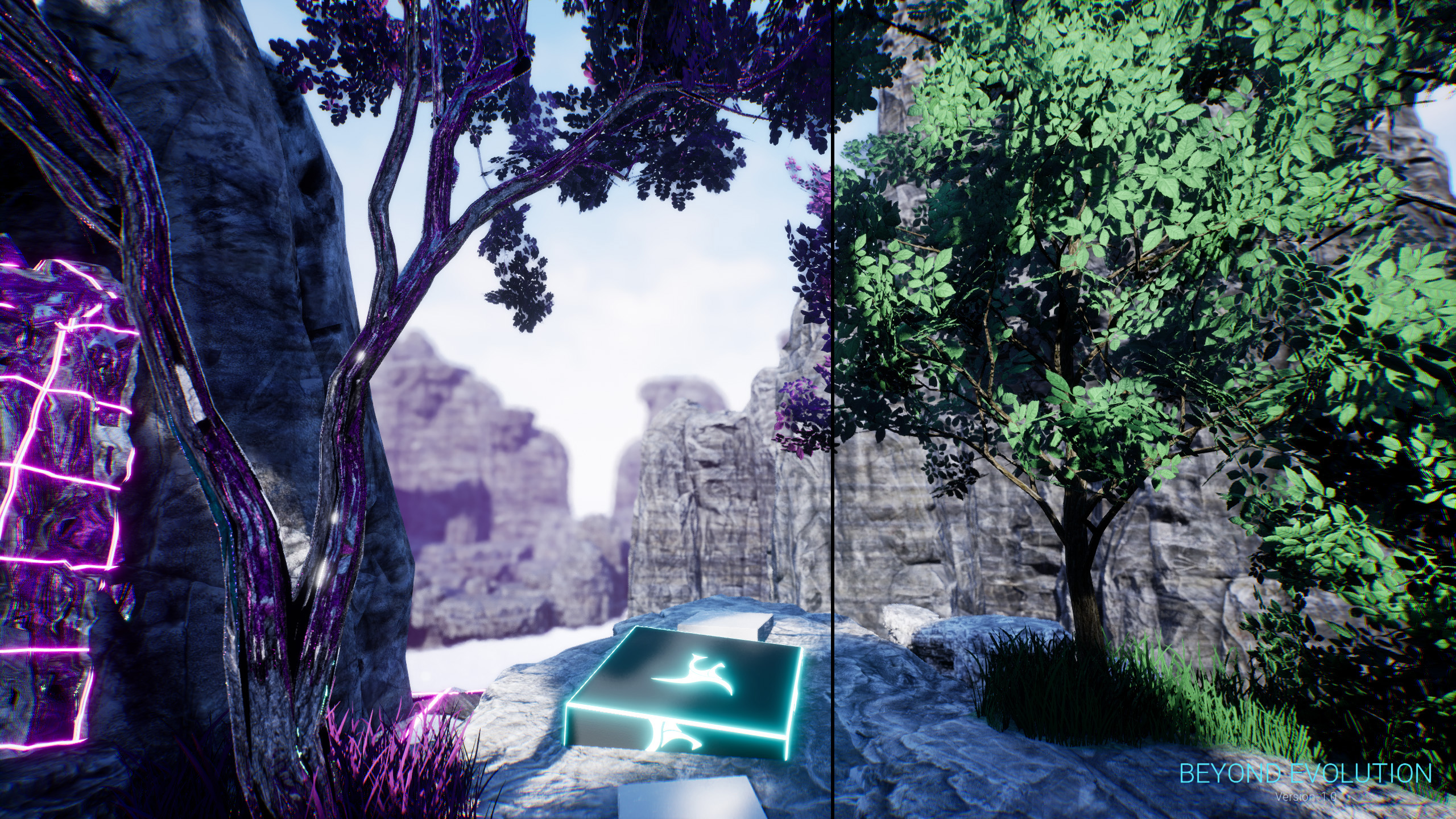 On the other hand the project is like a first contact with realtime raytracing. Three types have been implemented: Shadows, Reflections and Skylights. While the former two are relatively feasible, the latter is quite expensive and does need a very fast RTX card.
Left is RTX off an right on, with maxed out settings.

Meaning it will still look great withouth raytracing, though with the mood improves by quite a bit.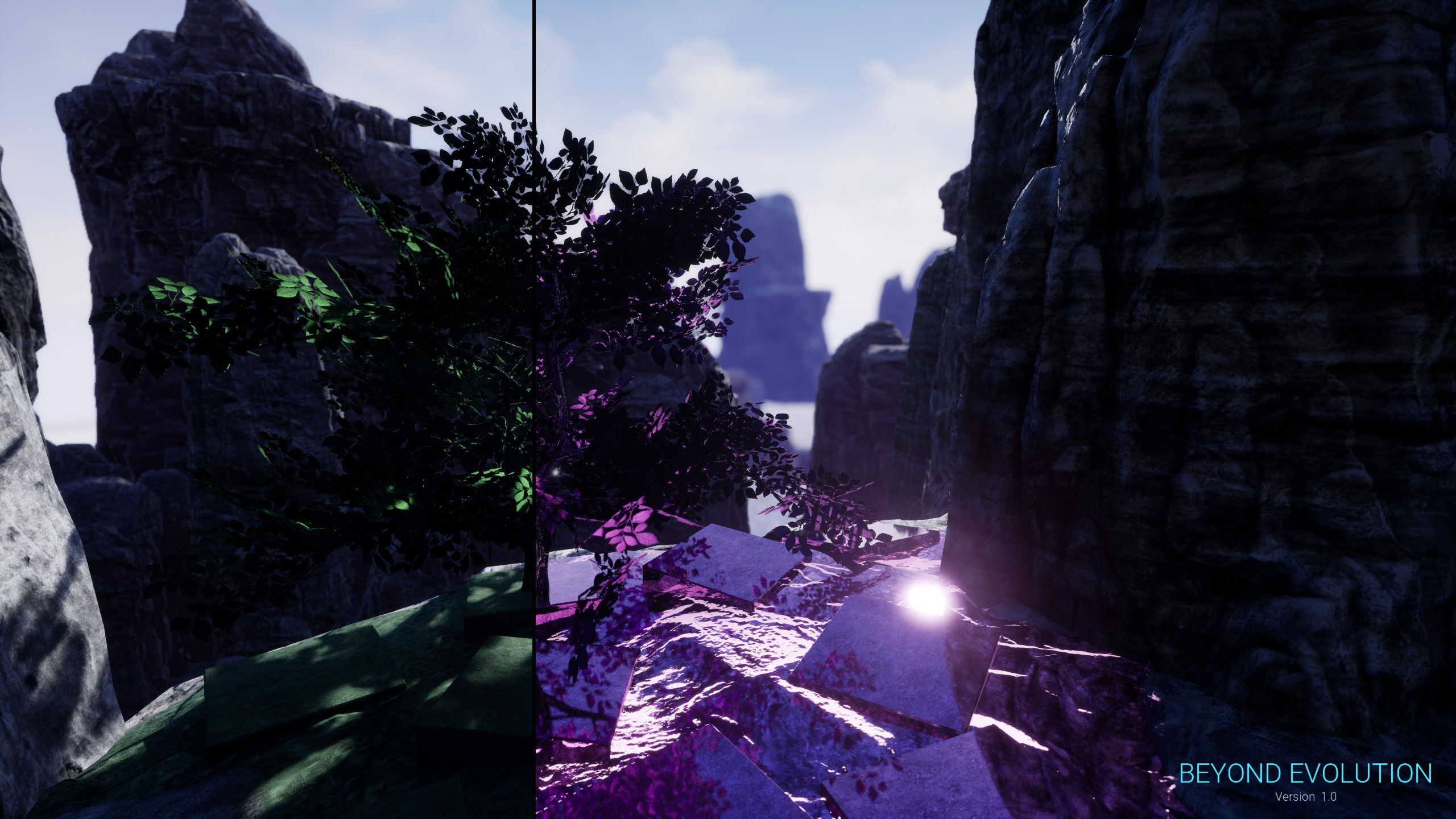 Storywise there's nothing big, but a few monoliths with some interesting inscriptions. So if you want you can read them to get a bit of lore or completely ignore them, it's up to you.
Enough theory for now. The game is free and can be downloaded through Indie DB.
For more information and alternate downloadlinks, please check the OFFICIAL SITE.

Have fun playing,
Dave