There are some big changes in this version, the main one being that games can be be played LIVE against other players. We believe this fits how gamers play on desktop platforms more appropriately.Don't worry, asynchronous and local 'Pass and Go' games can still be played if that's your preferred choice.
There are also some new models, a mini-map and our all-new action point system - 'Solar Power'.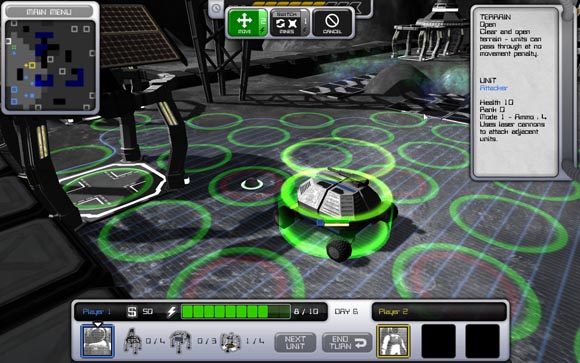 Now that we have a LIVE version of the game, we have also have a new live lobby, which enables you to view other players online and to create games. We intend on adding a chat feature as well so everyone can talk to each other.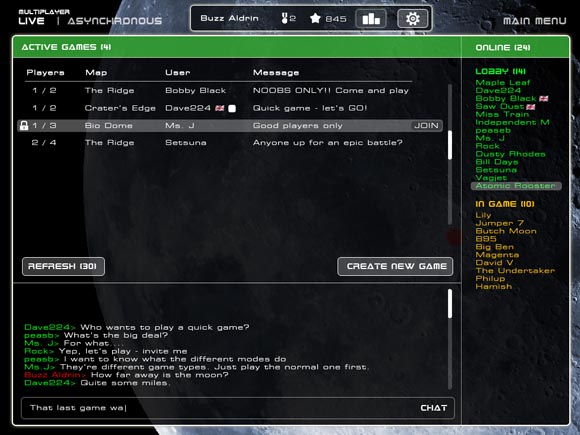 We're particularly proud of the new Action Points system. Now on each turn, you have an allotted amount of Solar Power to spend across all of your units. You can generate more Solar Power each turn by capturing the Solar Stations dotted around the map. This makes the struggle for Solar Power crucial to winning the game.
Our last big addition is a new end-game goal. Each player has a 'Launch Pad' which they must protect at all costs. If a Launch Pad is destroyed by another player, then the game is over and a winner is declared.
To play the latest beta version, head over to the beta page and sign up for the free beta programme.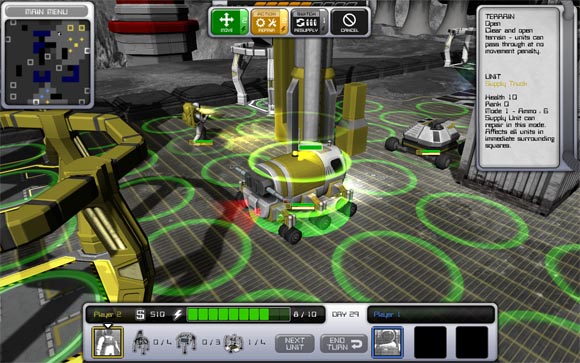 --------------------------------------------------
Beta v0.5 Updates
--------------------------------------------------
GraphicsNew environment models - bridge, pipesAstronaut visibility set correctly when deploying from a roverAttack, Defend + Destroyed messages only displayed if visible by playerSupply Truck - NEW 3D modelUnit textures - refresh to make them more 'NASA' white.Astronaut health now shown when in a roverMini-Map added to show overview of the game area

New Play Mode - LIVEFind, join and create a live game of Moon Rising. After many discussions about how people play games on their desktop computers we have decided to add a playmode that also games to take place.In these types of games players are against a time limit so work out your strategies when it's not your turn!
Global Action PointsSolar power now represents how many action pointsYou can choose how to spread these across your unitsUnits can only attack once per player turnAstronauts can only capture once per player turn.
Launch Pad A new objective has been added, to destroy the shuttle launch pad. The first player to destroy any opponents launch pad will win the game.
Other EMP Weapon now only has 2 ammoTerraformers are immune to EMP blastsMines are always visibleUnits progress through XP rankings fasterNudge button (Asynchronous games only) - sends an email to opponents to prompt them to take their turnAttacker - (Mode 2) - Mine diffuse can be used at any time (not only when next to a mine)Only selected action ground highlights are shownDrop boxes option - Boxes randomly appear at the start of turns, contain ammo, health, xp or resource.Attack damage caused reduced between same unit types.