Big Update :
First time, let's talk about a major upgrade to the BETA version of the game.
That makes 6 Patch notes, the game was still in Alpha version .. But well advanced in the development and now the game is released in BETA version.
Here the Major changes to the BETA version :
Final additions of MAP final boss
Possibility to finish the game
Story Mode, partially incorporated
Game fully available (all features are not included but the game is available in its current entirety)
Complete overhaul of the use of memory and disk space on the computer. (Technically the game does not take less space on the hard drive but it has been optimized to run on the computer "old" while still should not be too old to have one, lol ...)
Redesigned maps and uploads a new image to the map "Fields of asteroid"
Added random events on the various map and overhaul of some current events.
Here are two images of the game (Fields of asteroid and Final Boss)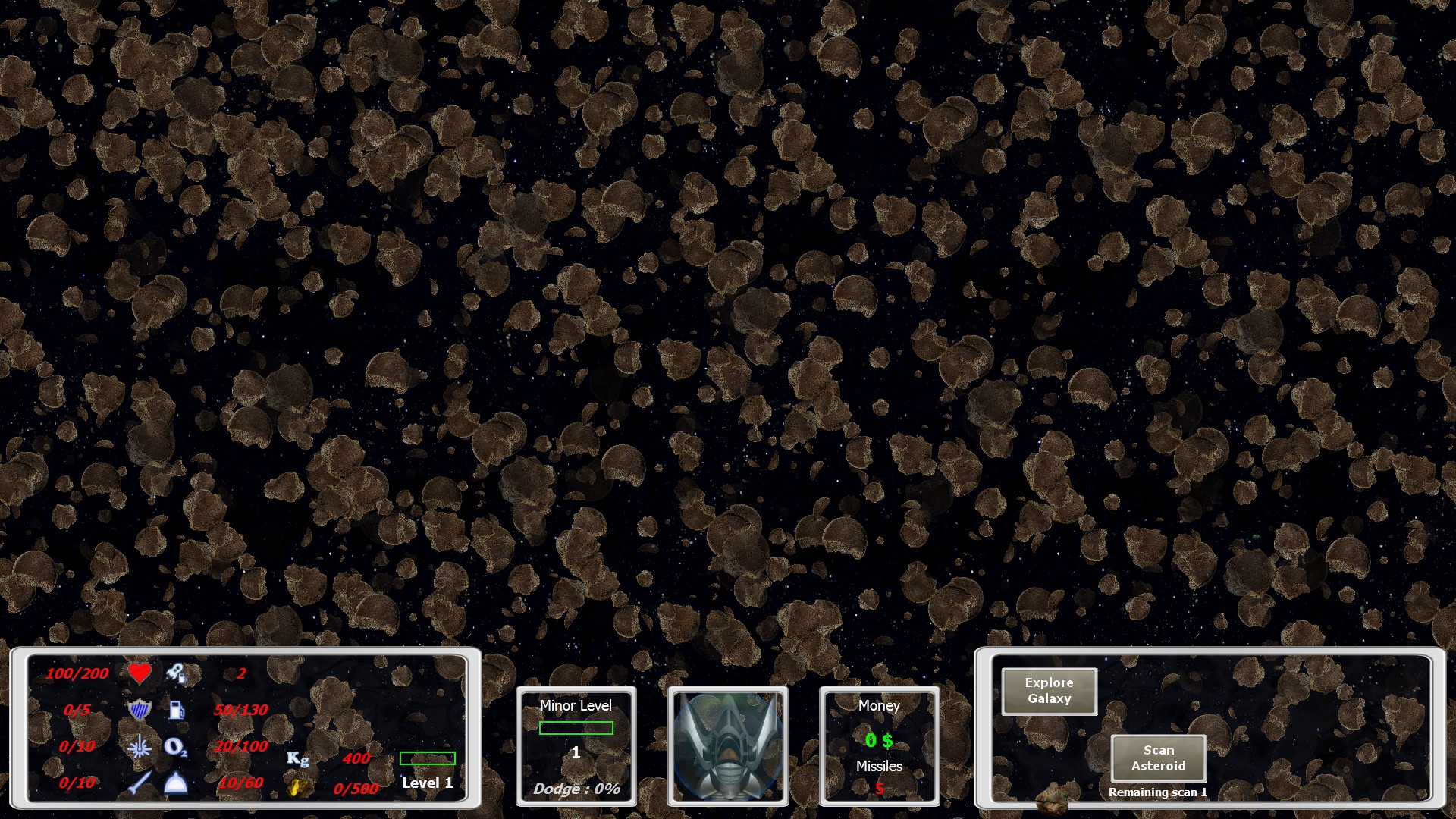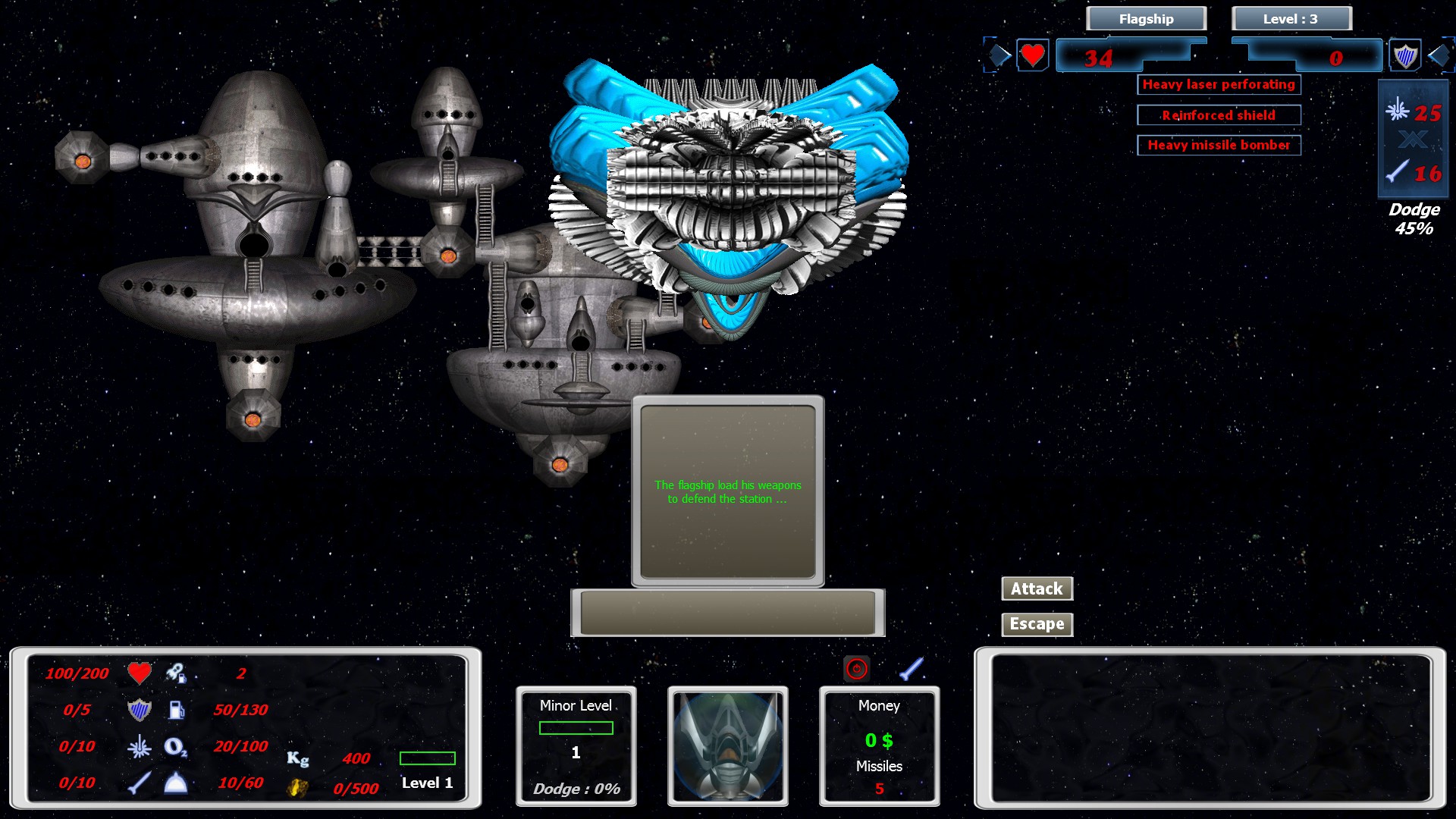 I also wanted to talk about other things.
Added content :
Here is additional content in this BETA :
New behavior for nebulae
New image for nebulae
Added a new playable spaceship
Talk of nebulae and their changes :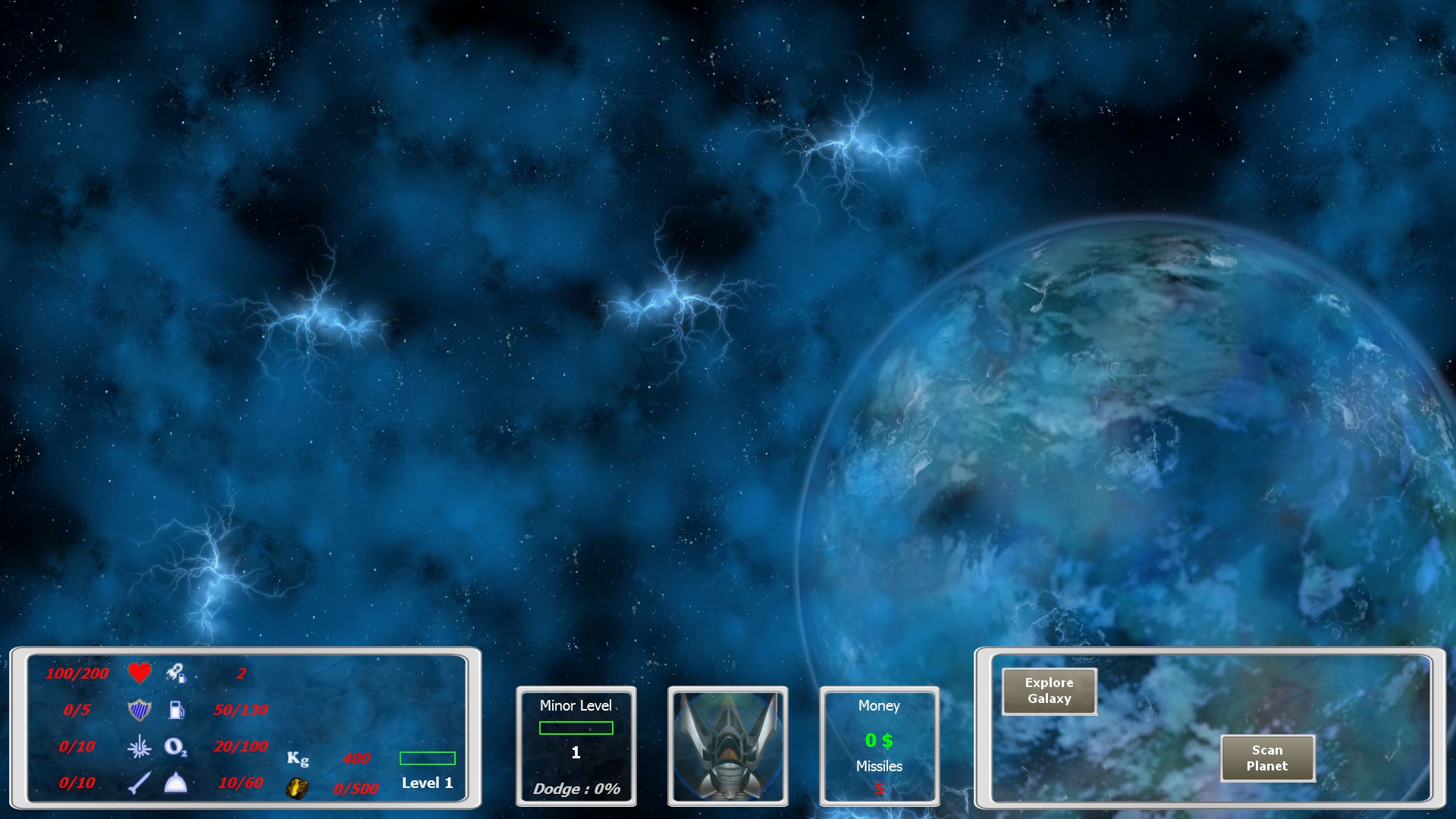 Here is a blue nebulae, during combat phases nebulae cause interference with your laser weapons and you will lose power.
- The blue nebulae are the less virulent, The most dangerous are red and black make you lose a lot of power.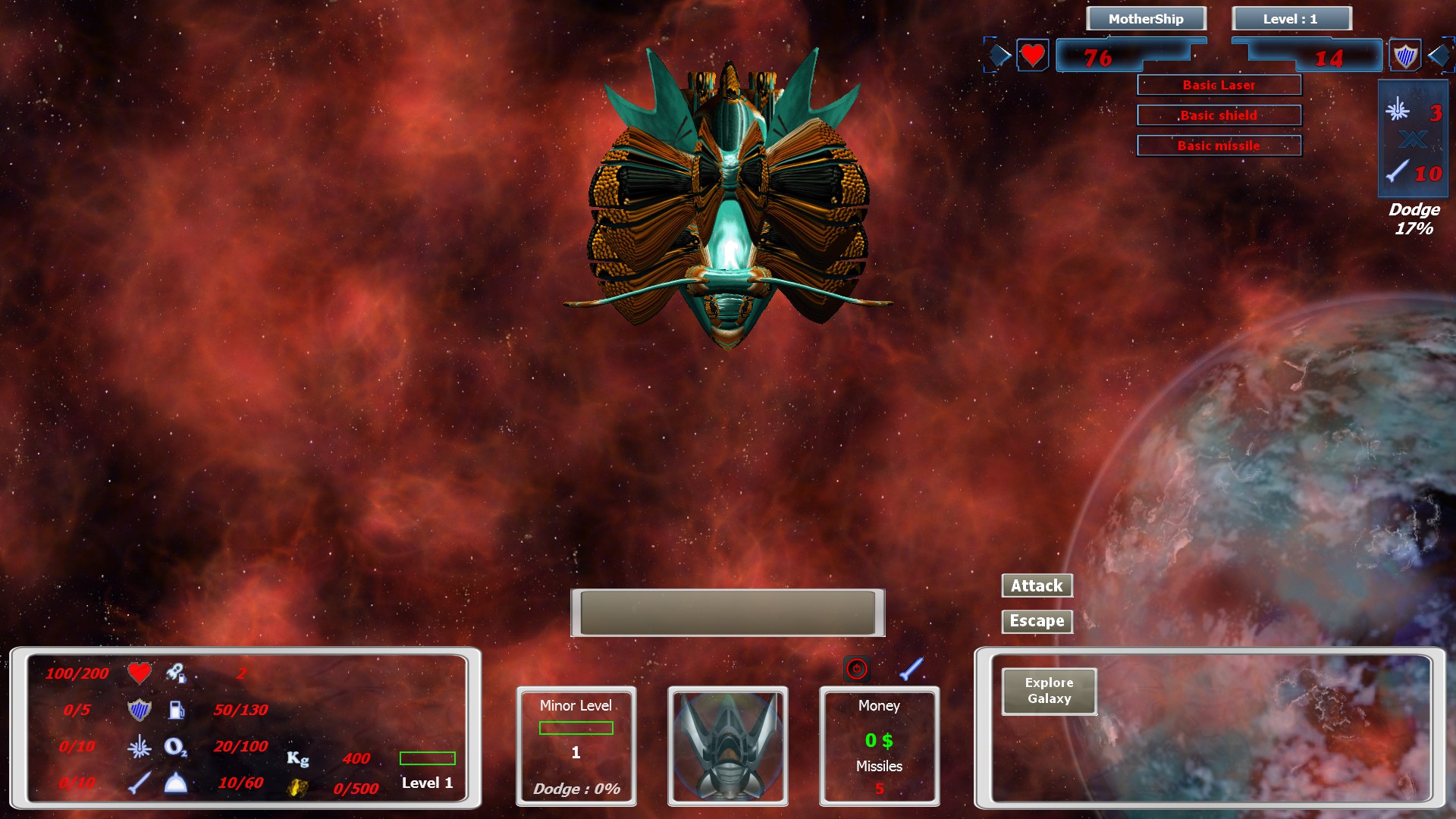 New SpaceShip :
Here are the new playable ship "The DESTROYER"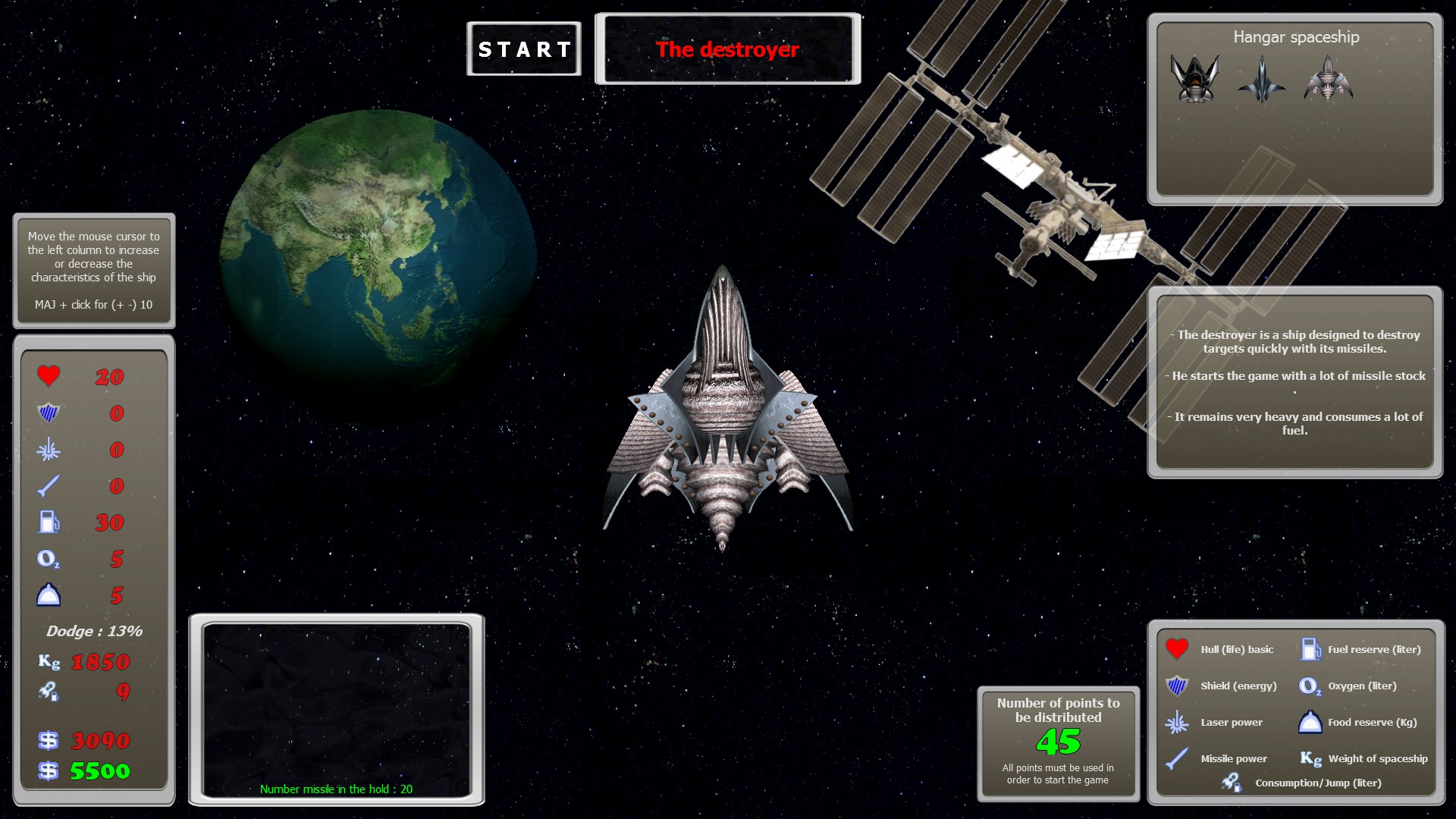 Features :
You start the game with 20 missiles and 30 liter of fuel and 5 liter of oxygen. You also have 5 kilos of food and 20 points of life.
The Destroyer is a powerful spaceship to kill his enemy early in the game thanks to its small advantages. It remains in against very heavy and consumes a lot of fuel ...
A now you put a strategy in place with the new SpaceShip
Download :
The game is currently downloading the following address :
Upcoming features :
To complete this patch, I'll talk about the features that will be added in the future patch the game.
System of exploration on each planet in 2D view
Improvement and complete change in the management of your ship stats system
Combat system change (still turn-based but with more improvements)
Added improvements for weapons (lasers and missiles) with a "mini" skill tree.
Additions of difficulty (because the game is not yet tough enough for a Rogue-Like ... lol)
There are still some features that I do not reveal, because I want to improve before you speak.
It only remains to wish you a very good day or evening and we quickly found me on Steam Greenlight if you want to follow the development the game for more detail. See you soon !