What's New?
In order to address UI concerns from playtesters last week, we have overhauled the item UI. Now, acquired items will fill up the five slots on the left of the screen and can be switched to with hotkeys.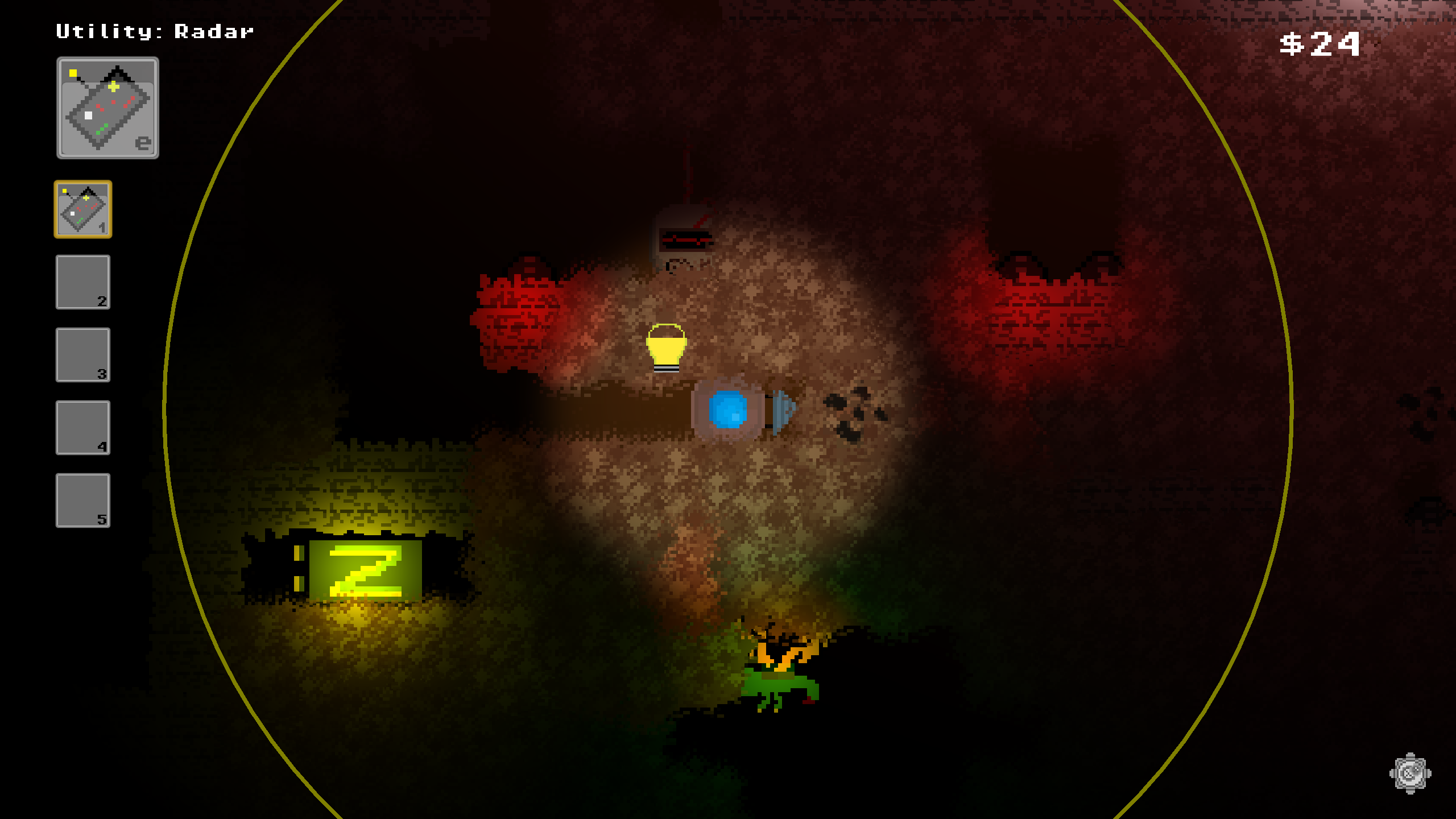 We have added a new mine obstacle to force the player to make more interesting decisions in their search to go deeper. We also added a shield upgrade to address feedback that the one-hit kill mechanic is a little too harsh. This upgrade will now provide a one-hit shield every life once bought. We have made the corrupted miners slightly slower to address concerns that they were too difficult. We added a stun gun weapon as well, which replaced a light upgrade that saw very little use. This should make enemy encounters easier to handle and addresses suggestions for some sort of way to combat enemies. Finally, we have added a mining laser which stuns enemies and mines in a direction determined by the player's cursor. We have made many minor balancing changes (for example, all batteries now heal to full light) and bug fixes.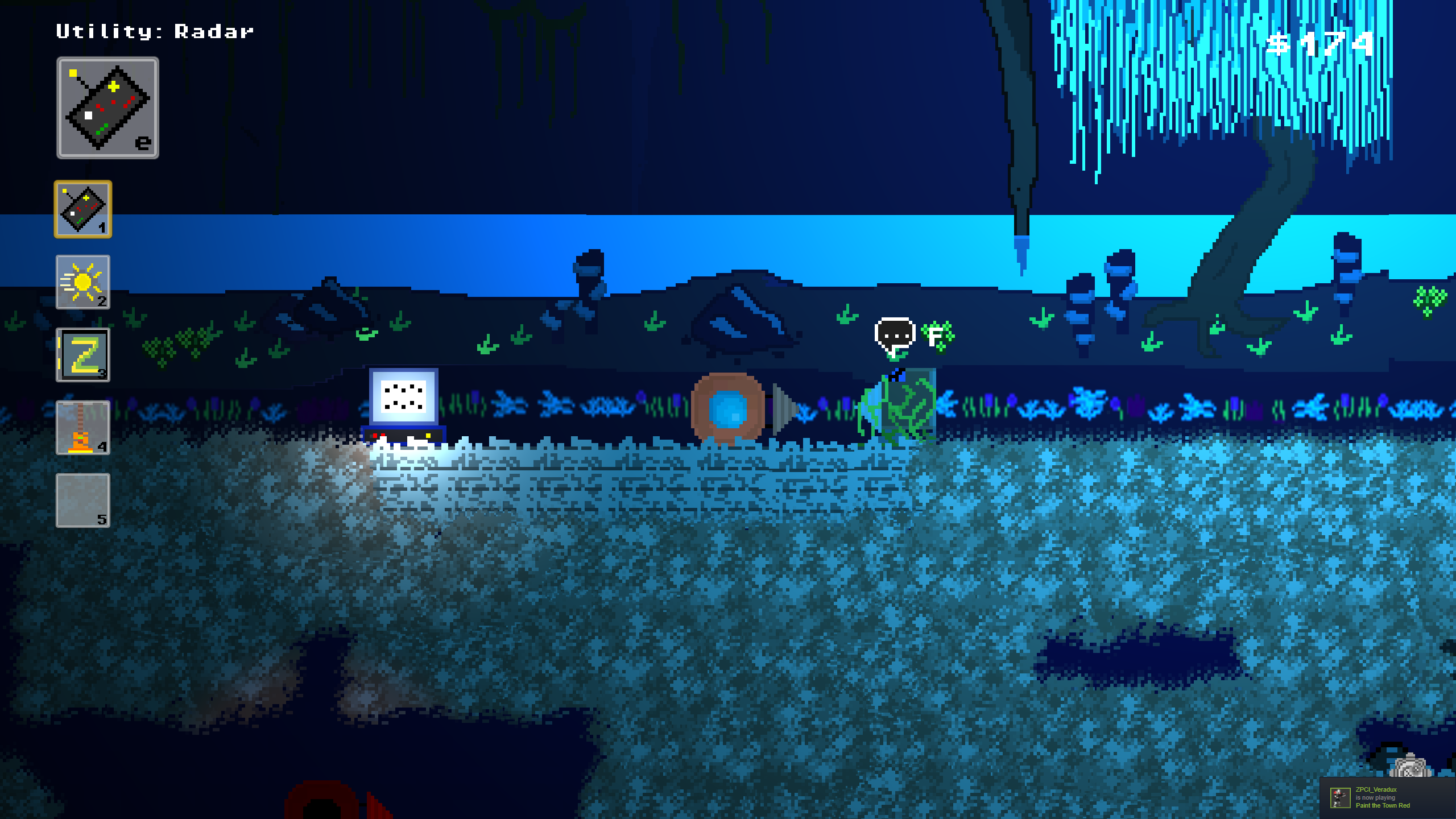 What's coming?
For our next (and final) release, we plan mostly on perfecting the balance and tweaking level design to facilitate interesting decision-making. We also plan on overhauling our tutorial system to give the player clear and focused guidance exactly when they need it. This will be done through popup screens that pause the game underneath them until an item is used, button is pressed, etc. We are also developing a light-stealing enemy that may be added next week.
Trailer:
Windows and Mac Builds: