Hey Guys and Fans,
because we are going now in the direction of Trackmania, we now also work on the multiplayer!
It is not fully working but you can run against your Friends and other Players.
BUT, unfortunately, during the test phase a few errors appeared we could not investigate because they were unique at our Computers, if your are unable to join a Server, you can get help in our forum!
In the BETA 1.3 we added the following things:
+ Multiplayer (Run against your Friends, Server Highscore and a simple Chat)
Nothing more :) because we had worked hard to get the Multiplayer ready for this Update!
The following changes:
+ A Game Character (currently you are a red Capsule :D )
+ Better Multiplayer with more Maps (Several maps after a period of time) and other Features
+ More Server Settings
+ Restart at the last Checkpoint Feature
+ More Blocks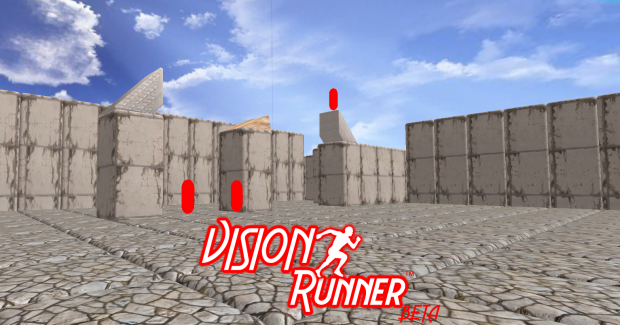 We constantly try to improve the game, but that's only possible with your help!
Please post Bugs and Feedback in our Forum here:
Indiedb.com
You need an Account to Play VisionRunnerTM!
You can register for free:
Visionrunner.vlbg-interactive.com
Thank you for testing it!
Greeting
Dominic
Lead Developer