Update 2 is now available for Ultimate Space Commando Beta 1. While our main focus is to make the game complete with the upcoming Campaign and Scenario modes, a few important and very useful improvements had to be made to make the game more enjoyable and closer to what it aims to be.
One new major feature is the INVENTORY TOOLBAR. Icons aligned on the top of the screen represent the actual 9 inventory slots, but--aside from moving/picking up/dropping items--you no longer need to open your Inventory tab, and can use the mouse or even hotkeys to easily activate/use your gadgets! Not to mention that you can more effectively overview your "stash".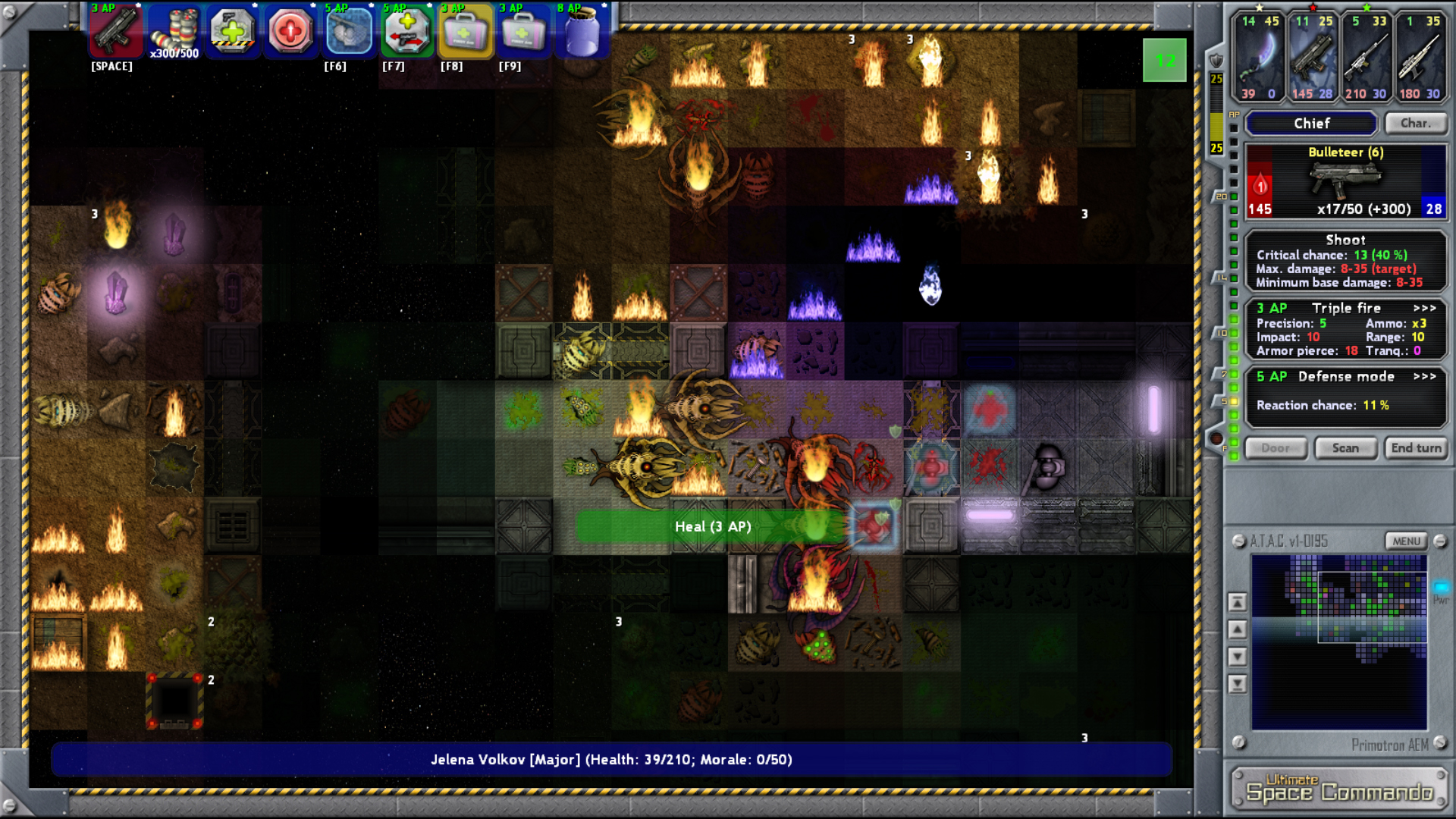 There are now also (toggleable) floating warning messages in many cases when you run out of Action Points, Morale, or free inventory slots. Those who are already familiar with the rules can turn this off, but this should help new players to better understand why they can't perform a particular action sometimes.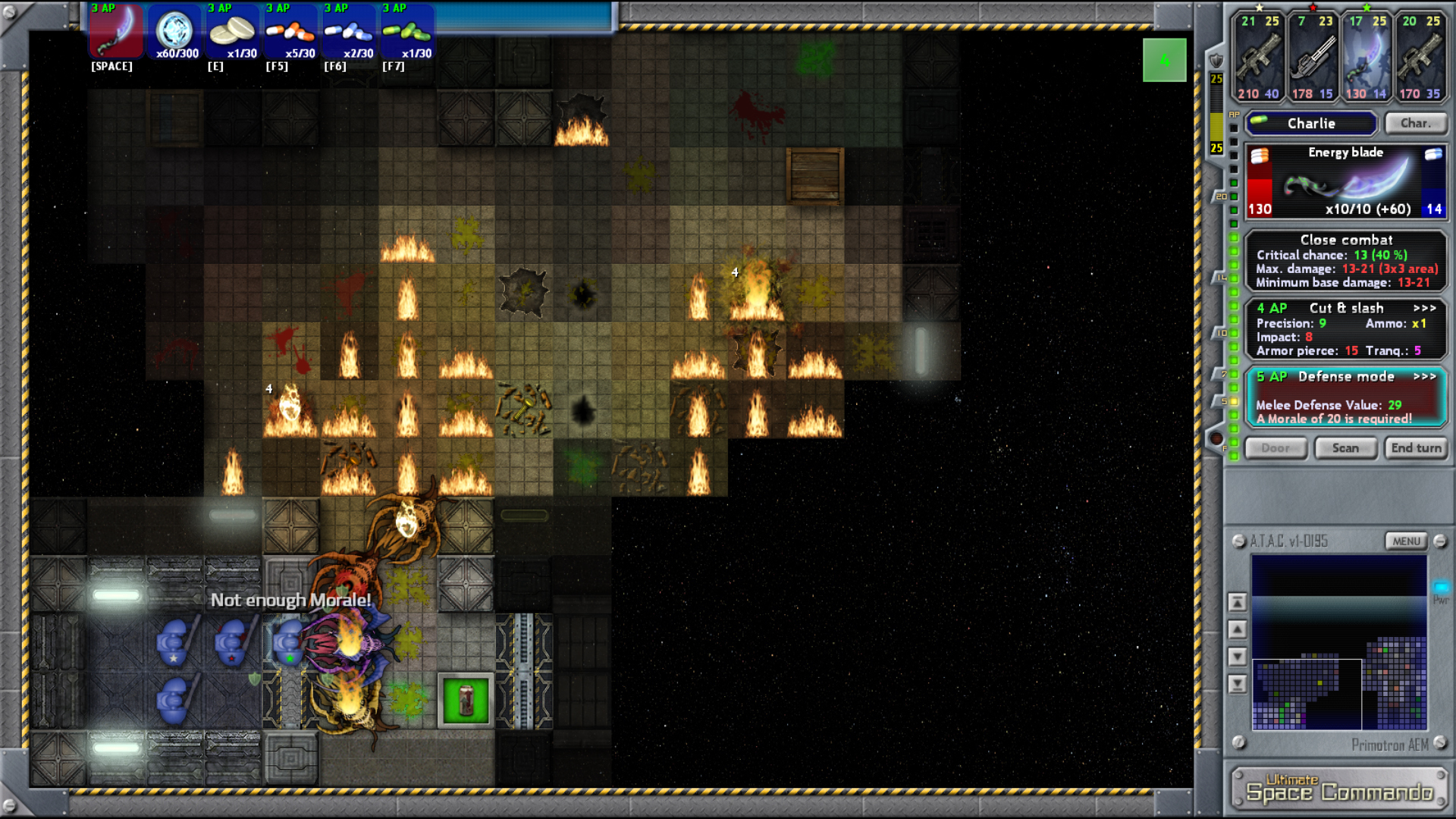 Hotkeys were always functional, but there was no place to overview them. Now it's over! You can access the hotkey bindings from either the Main or the In-game Menu and can even remap the keys! Entering Defense Mode, reloading, using the scanner, etc. with only pressing a key on the keyboard? Done!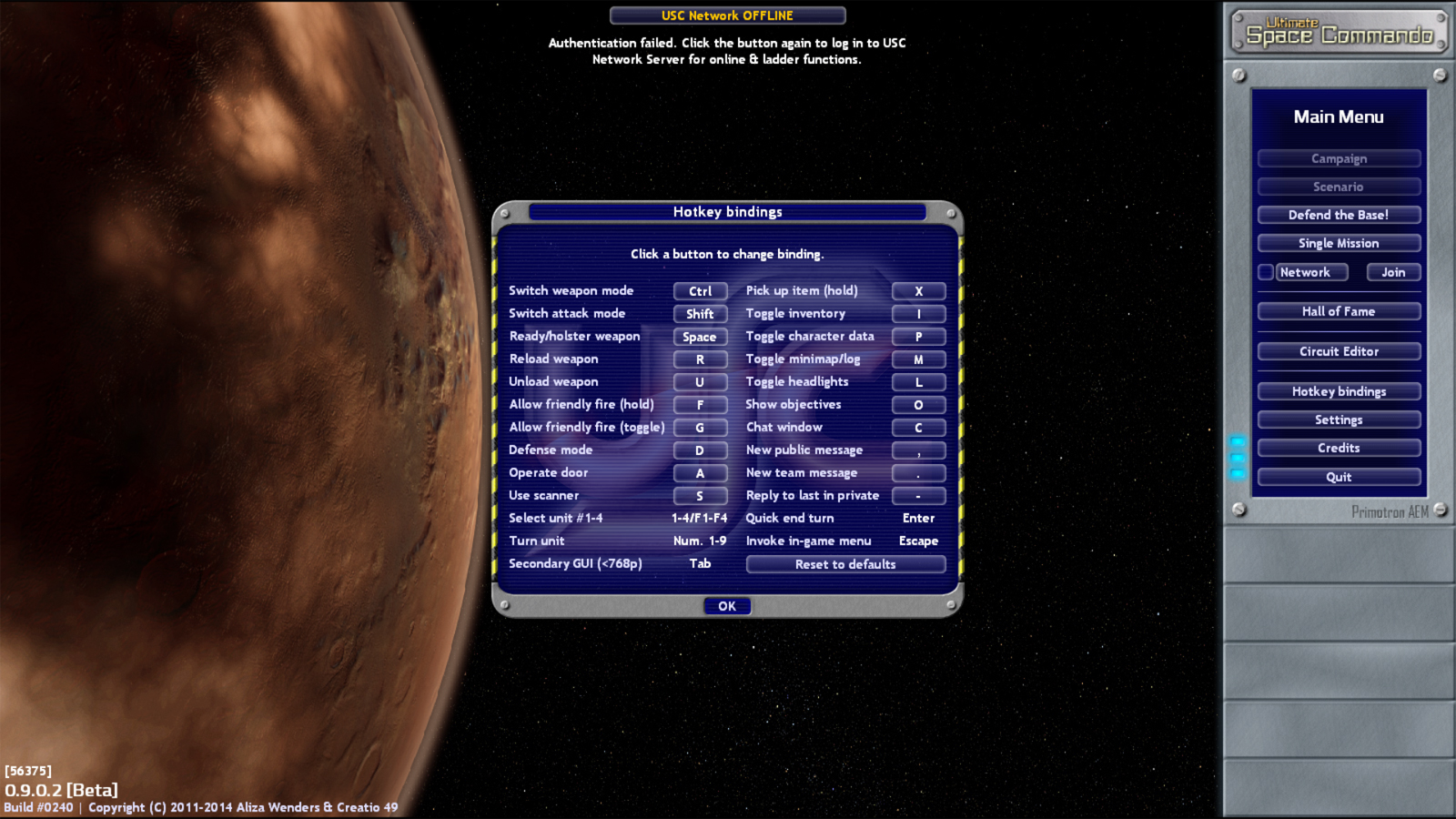 A few rules have been also changed, and a few minor glitches have been fixed. For the complete Release Notes and the update itself visit the USC Updates Page, IndieDB Downloads or Desura!