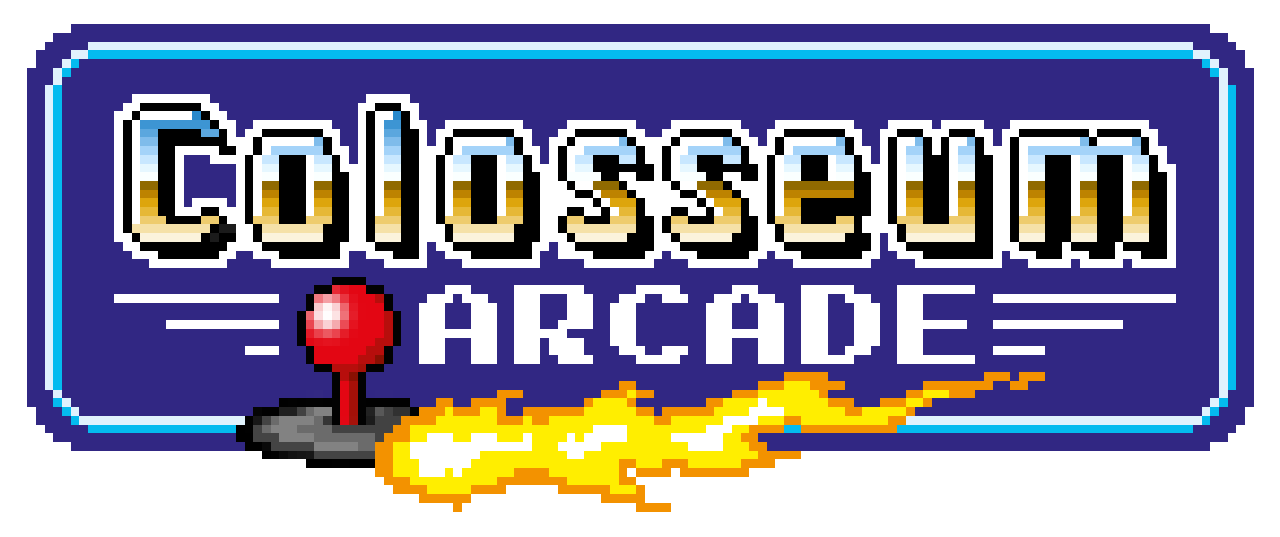 Our article series Beneath The Pixels provides insights into the fabric of Colosseum Arcade, the ideas that form it and how the whole process is loads of fun!
You can of course already see quite a lot in our screenshots and pictures... but there is much more to be told - Beneath The Pixels.
---
First things first: So what is Colosseum Arcade anyway?
We as the developers have laid full focus upon the party-game character of Colosseum (as we like to call it for short). To this day we still find ourselves reminiscing about the good old times of 16-bit prevalence. The challenging gameplay, vibrant colours and unforgettable music scores have been stuck in our minds ever since.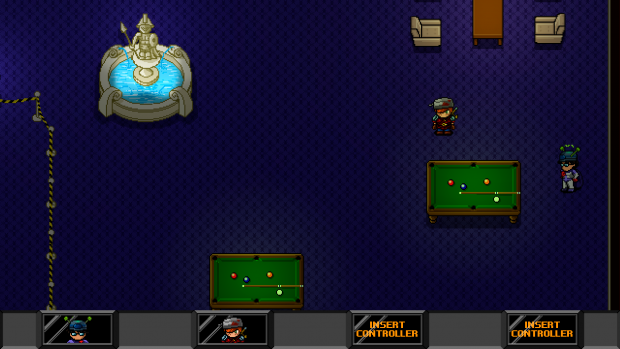 We draw inspiration from this era of games and have made it our goal to recreate this experience and revive the magic of those days gone by.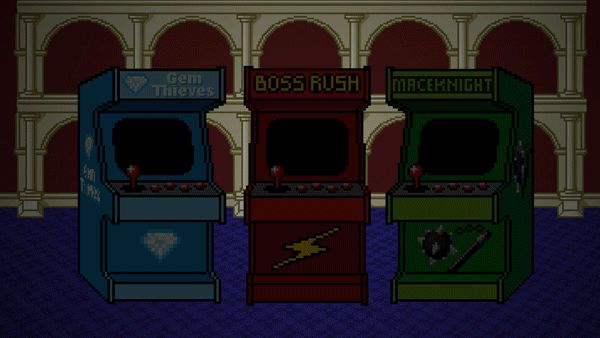 Colosseum is the manifestation of that wish. It invites its players to revel in the nostalgia of arcade get-togethers and pop a few quarters into the machines, whilst at the same time trying to defeat that last darn enemy together in Boss Rush. A variety of other modes offers competitive gameplay.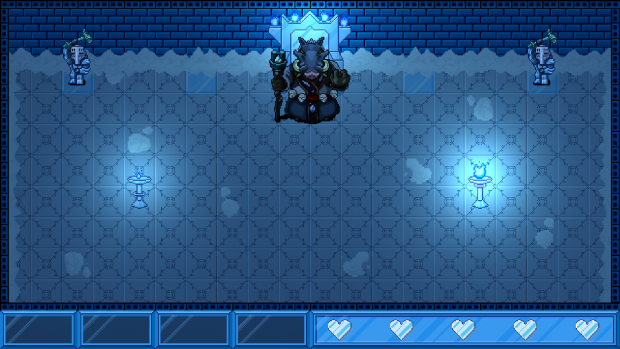 Gem Thieves puts players into the roles of burglars who struggle to be the first to overcome the museum's security and get a hold of the invaluable jewels.
Finally, Mace Knights invites players to hop over and duke it out in a heated battle of swinging maces. Nothing comes close to clobbering each other in an arcade game after a hard day's work.
Stay tuned and keep your quarters ready to unveil more information on the plentiful features of Colosseum Arcade and what lies… Beneath The Pixels.