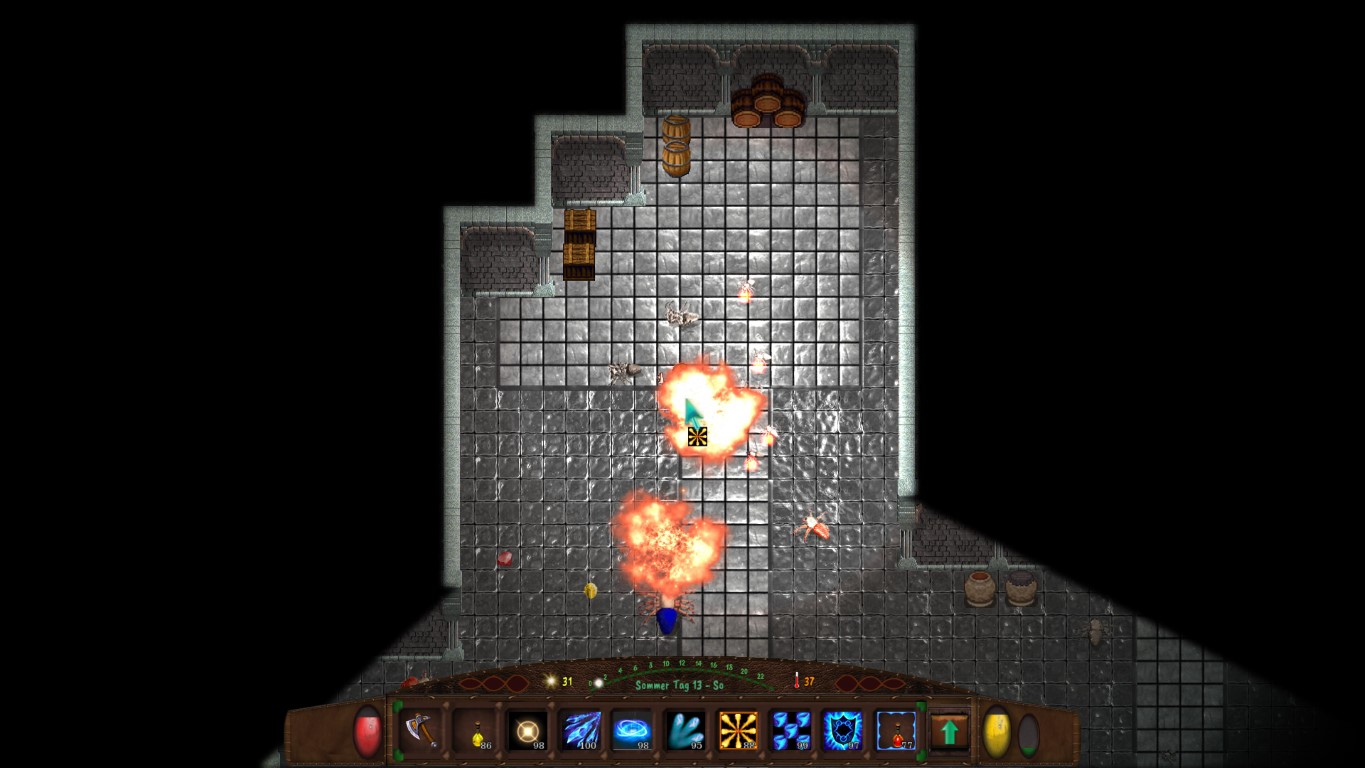 Hello Community,
the time has come again and a new major update for Behind the Horizon is available.
This time it's all about the graphics. I have integrated a new lighting system that creates very nice plastic effects with normal and specular mapping. Especially the caves have benefited enormously from this. On the surface, the effects are less noticeable because you are usually there during the day.
In addition, many textures (especially the paths and roads) have been improved or replaced, decorations added and transitions embellished.
The third major improvement concerns the starting map. There I went through the entire underground areas again and redesigned almost all the floors and stone tiles, so that there are now no more sprawling, monotonous areas. So I can only recommend everyone to try out the new starting map, i.e. to start a new game.
In addition, there are the usual minor adjustments and a few bugs that have been fixed.
You can see the list of all changes on my website or in the Steam Community section of Behind the Horizon.
Enjoy the game
Jadawin
To launch the update, there is also a newly designed trailer:
Homepage: Jadawinindiegames.de
Here is the link to my shop page at Steam: Store.steampowered.com

Some more Screenshots: