Greetings from your resident Canadian, Pajama Boy!
I've been slacking on writing updates for this page, so let's talk! First things first, we uploaded 10 minutes of brand new gameplay! Check it out!
Cool, eh? We've been making some very real progress and things are only getting better. We also uploaded 2 new songs from the man himself, Jonty.
Thestria and Rising will appear during some pretty cool moments in gameplay, but more on that later. Let's talk about new gameplay features!
#1 Compass
Originally we were going to replicate the Mechassault 2 UI almost 1:1, not anymore. Under careful evaluation of the current gaming climate and the flow of the original Mechassault games, I decided we would take a new approach with how we handle our radar business. And to be frank, we removed the Radar entirely and replaced it with the compass. You can still see enemy locations 100% of the time, but now, there is an extra step to determining which direction the enemy is coming from. Additionally, if an enemy is directly behind you, they won't appear on the compass, meaning for the first time in Mechassault history, true flanking is possible.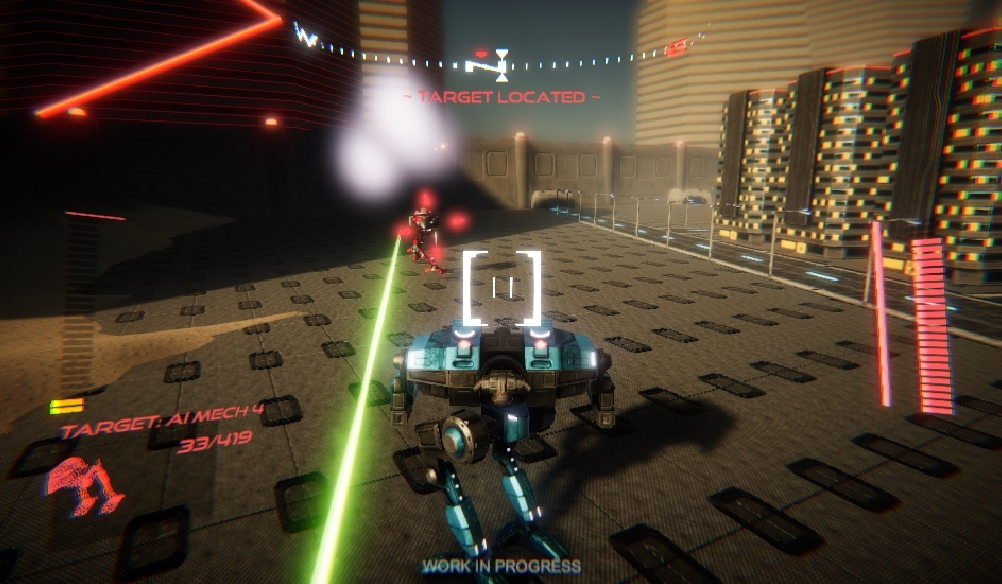 #2 Health data?
Correct! In the final game the plan is and always will be to make health easily trackable just by looking at the amount of smoke and fire coming off the mech, that hasn't changed. However, in the name of providing the player more feedback and information, we tied a health percentage to our line-of-sight targeting system.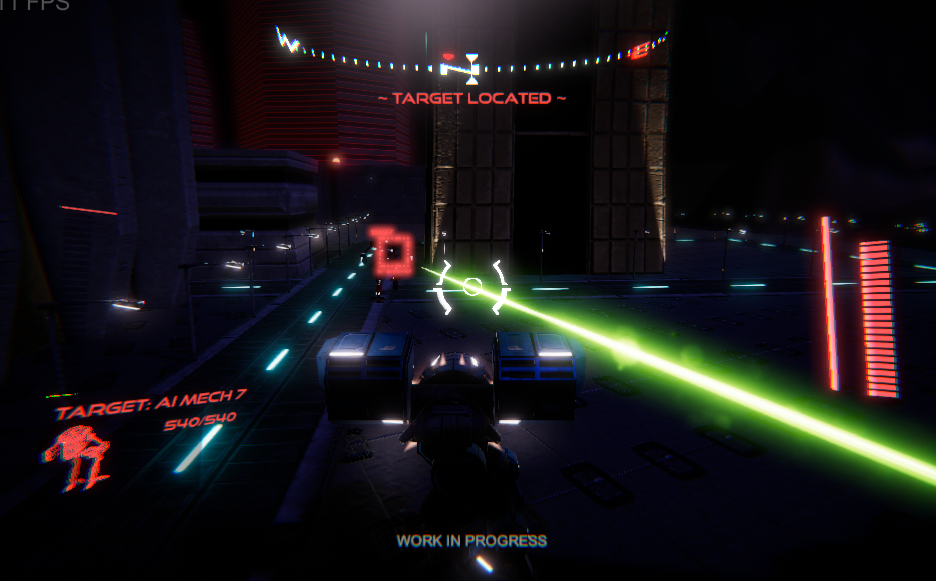 #3 Why so dark?
That's easy, courtesy of Loui, day/night cycles are a part of the Grinder experience. They are still early and I can't really go into the role they will play in the final game. But they are here!
Actually, while I'm on the subject, Loui has decided to part ways with us and pursue other projects. Usually we would keep these things private, but Loui was the reason this project went anywhere. If he never responded to my messages over a year ago, Wolves would be a dead game, we wouldn't be here. So everyone please join me in wishing him the best of luck. You couldn't ask for a better friend or colleague.
That's all for now. Thanks for your support!
-Ryan