Beast Boxing Turbo is out, with free demos available for PC and Mac at Beastboxing.com!
Check our our launch trailer here:
In case you haven't heard of Beast Boxing Turbo yet, it's a monster-themed boxing game that focuses on frenetic, deceptively simple boxing action, and adds in character upgrades, customizable gear, and big-time challenge through NewGame Plus modes.
I've also posted some new screenshots from the final version.
Gameplay - you can see the guard meters in the corners (the little portraits with the gloves) that indicate how "open" you / the enemy are to attack, and also the streak meter in the bottom left.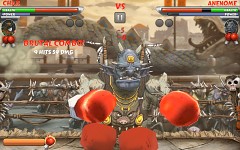 New Gear System - 35+ pieces of unique, beautifully illustrated gear by artist Jason Caffoe, this is a huge update that we're really proud of. We designed it so that the illustrations would layer on dynamically, so you can mix and match to get your own special look and combination of boosts.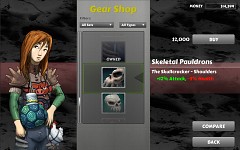 And, uh... this is the turkey you can punch in the face. =)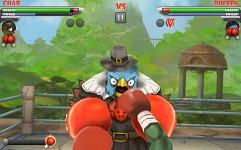 Check out the stuff I've posted on IndieDB and give the demos a spin - link is at the top of the post!