Hey all!

My name is Christian Molina and I run the Ghost Creative team. This is our first dev diary for Beacon of Neyda where we want to share a bit more about the history of the game its beginning and future plans we have for its development.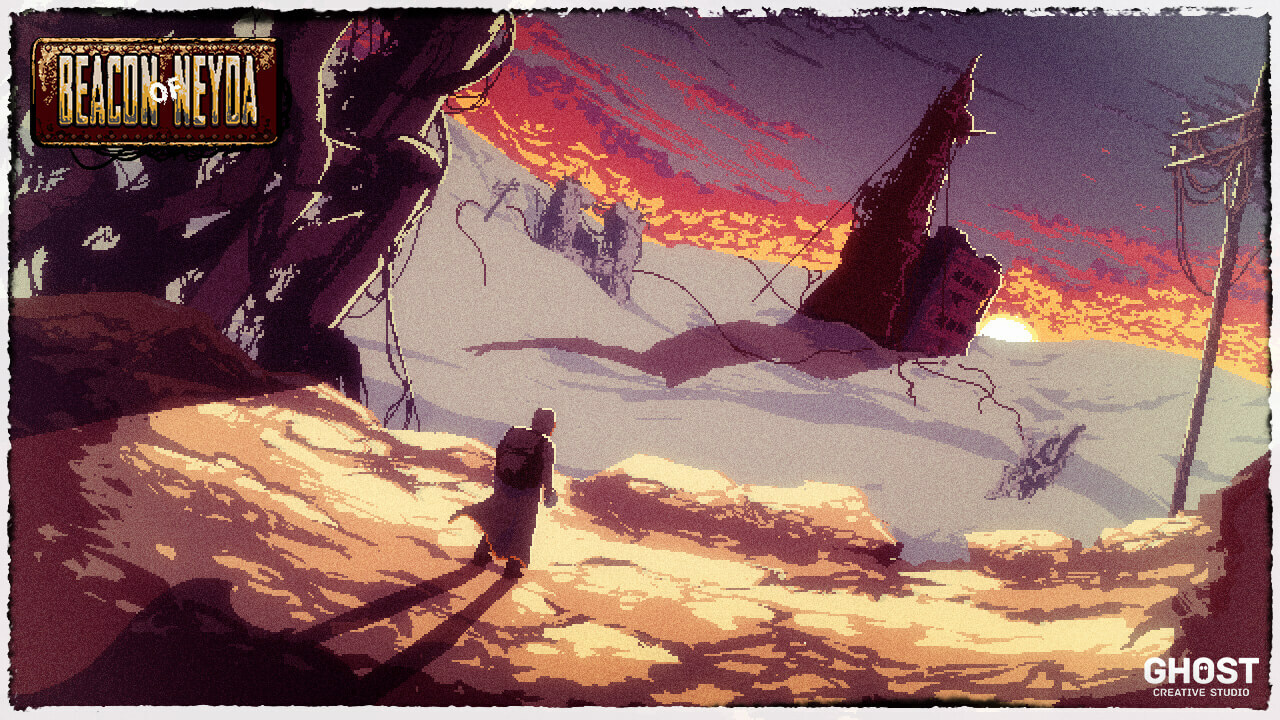 A brief history of inspiration
In the search for our next project our artist presented us with some concepts in pixel art, a hooded character and some half-destroyed robots, that was enough to start exploring ideas... a distant world, destroyed, devastated, deserts in the style of Dune or an environment like Mad Max. Maybe the robots won? something like the original Terminator and the technology, modern or futuristic? a rare mix between modern futurism?.

Beacon of Neyda has inspiration from multiple sources trying to achieve its own and differentiated style in a post-apocalyptic context. Which is not something so easy to achieve but we are very happy with the style we managed to achieve and the future plans we have for this game in development.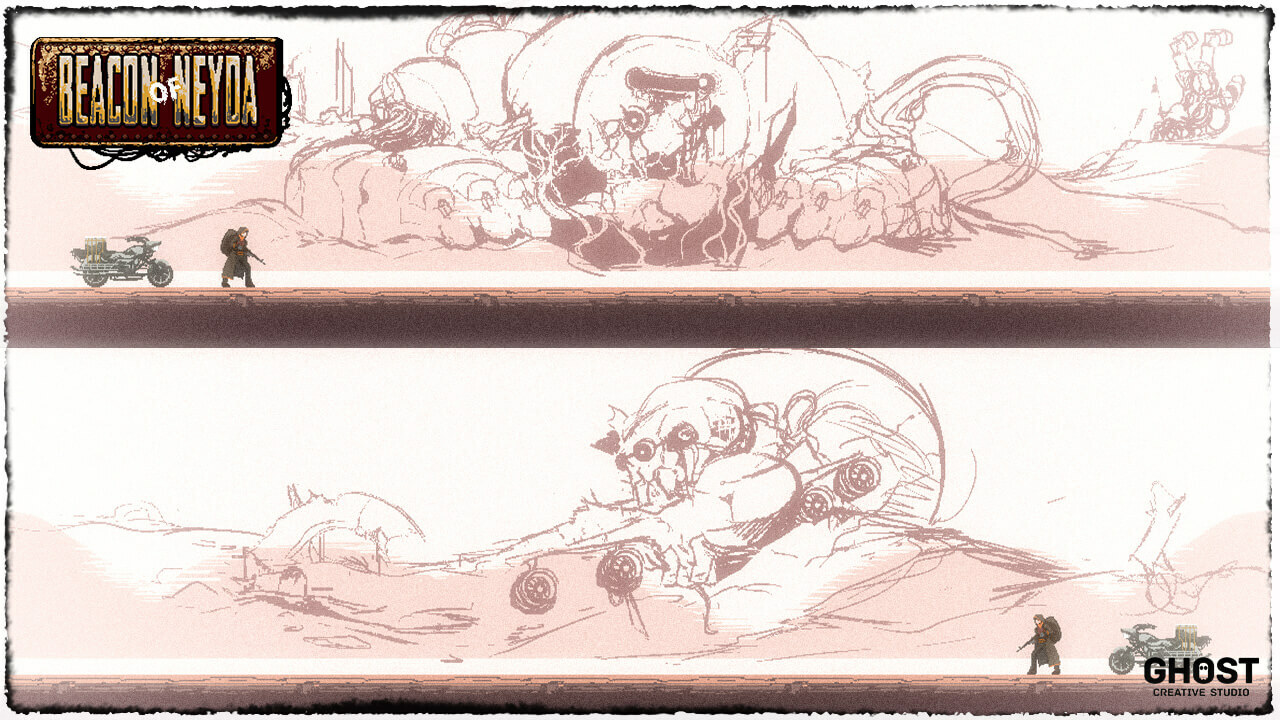 Development Status
We are currently moving to a demo version where we want to show part of the narrative of the game's story leading to a small tutorial to understand the basics of the gameplay and show some underground places that can be explored.

We already have a small pre alpha build which shows the core gameplay with which we have done closed tests and we have received very good feedback but we want to have a complete demo ready to be able to show the totality of what we seek to create.

If you have played games from the Kingdom saga you will understand part of the core gameplay but you will begin to notice the differences in our construction system and in our exploration, which at times partially changes the security of our base for loneliness and the insecurity of underground exploration.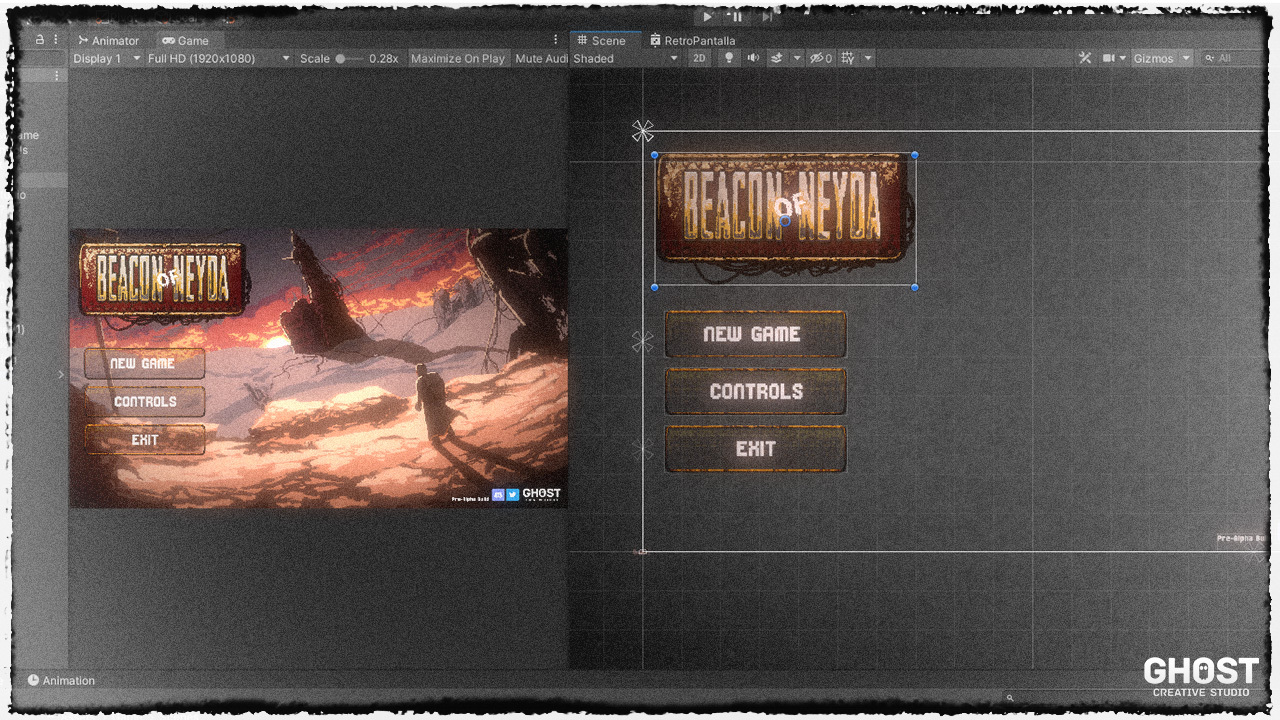 Future plans
Our future plans are simple, finish our demo, look for funding again (yeah currently the game doesn't have stable funding, we are developing it slowly for that reason) and when the time comes to release the demo on Steam to get feedback from a wider public and if possible to be able to work full time on this game that has captivated us in a very short time.

JOIN THE COMMUNITY
Follow us in our Discord community for news and development progress.