BAZAAR runs on a custom game engine developed internally here at Largecomm. The engine, codenamed Pigeon, has been in development since 2012, and it has grown and changed drastically over time. The primary goal with Pigeon is to provide tools to develop our games quickly and precisely to our standards.
An important part of development for us is being able to tweak and balance game settings on the fly. Pigeon contains a feature built specifically for this purpose: the developer console. The console can be pulled up at any time while playing the game with a single keystroke, and commands can be entered into the console to tweak the game in a large variety of ways.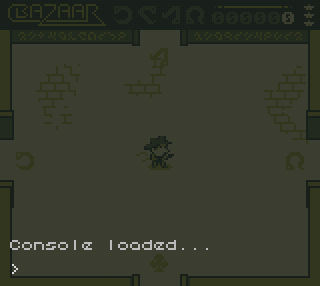 For example, the "scale" command instantly changes how much the graphics are scaled/stretched on the screen, the "screenshot" command creates a PNG snapshot of the game window, and the "gamespeed" command controls the game's execution speed.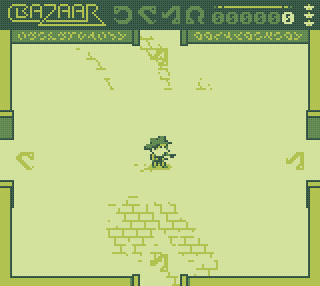 We can also use it to look "under the hood" while the game is running and understand why the game may not be behaving as expected. The command to display hitboxes is a good example of this.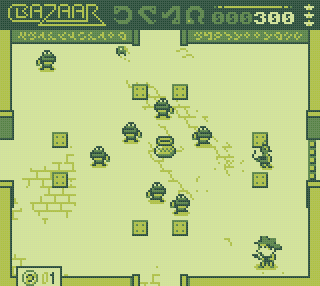 The console can even be used to help us balance gameplay: if the player character seems to be walking a bit too slowly, we have an easy way to experiment different walking speeds to find one that feels right.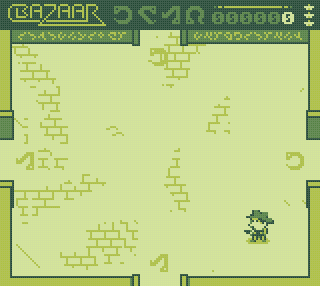 There are lots of other cool features in Pigeon that we'd like to demonstrate in later posts. If there's something specific you'd like to hear about please contact us, we'd love to hear from you!

In other news, BAZAAR is currently climbing the charts on Steam Greenlight! We're trying to keep our momentum going from the first few days, so anything from a vote to a tweet would go a long way for us!
Thanks for reading, stay tuned for more development posts as well as some exciting new gameplay updates!