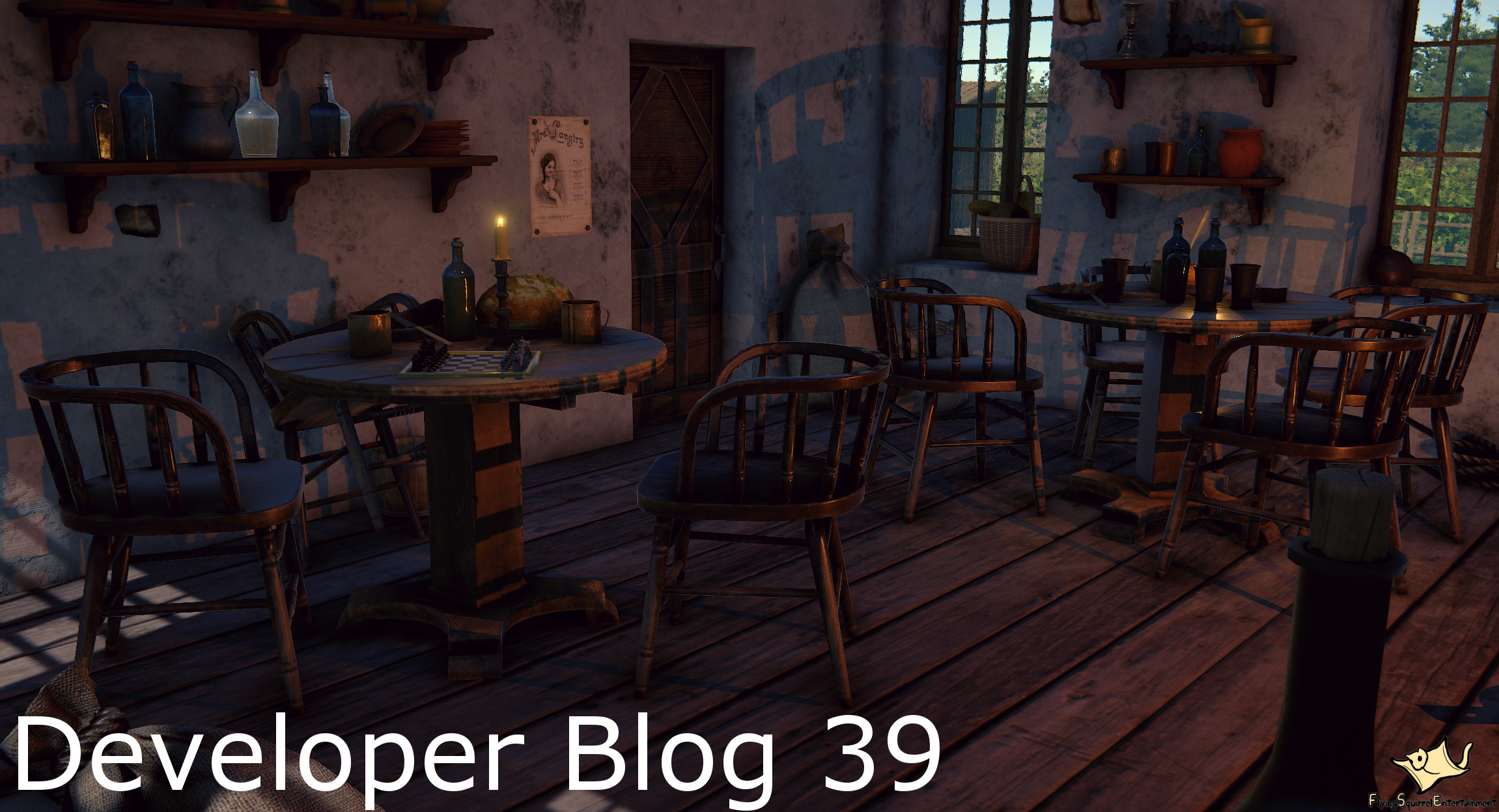 Two weeks ago, we hosted a small scale closed Alpha Test with the purpose of getting some early feedback on the Melee-, Shooting- and Artillery System. For the most part, the test went really well and we got plenty of useful feedback. We are currently in the process of updating our melee system to better match what players are expecting. Additionally, the melee system is now also getting a few updates to make hit detection more accurate and we are improving upon our dynamic damage system. We are planing to host another closed Alpha test within the next 2-3 weeks. Until then most of our time will be spend further polishing the game, fixing melee and getting more artillery and sapper related features done. If all goes well, we are hopefully looking at a more public Alpha test within the 2 Months. As such, we are very busy and are focusing all our attention and time on getting this game done as fast as possible.

Regardless we are currently thinking of doing a progress report every 2 weeks, in which we list all the stuff we have been doing on the game. These reports won't be very long, but they will let you know what we have been working on. Let us know what you think about that idea.
As usual, clicking on any of the images, will open a higher-res version of them. By the way, we have just created a new Discord Server! You can now talk to us directly about the game there.

Environment / Building Interiors
To come to the actual Developer Blog, this week we would like to show you some of the building interiors we will be featuring in the game. In BCoF, all enter-able buildings will be realistically filled with a various objects.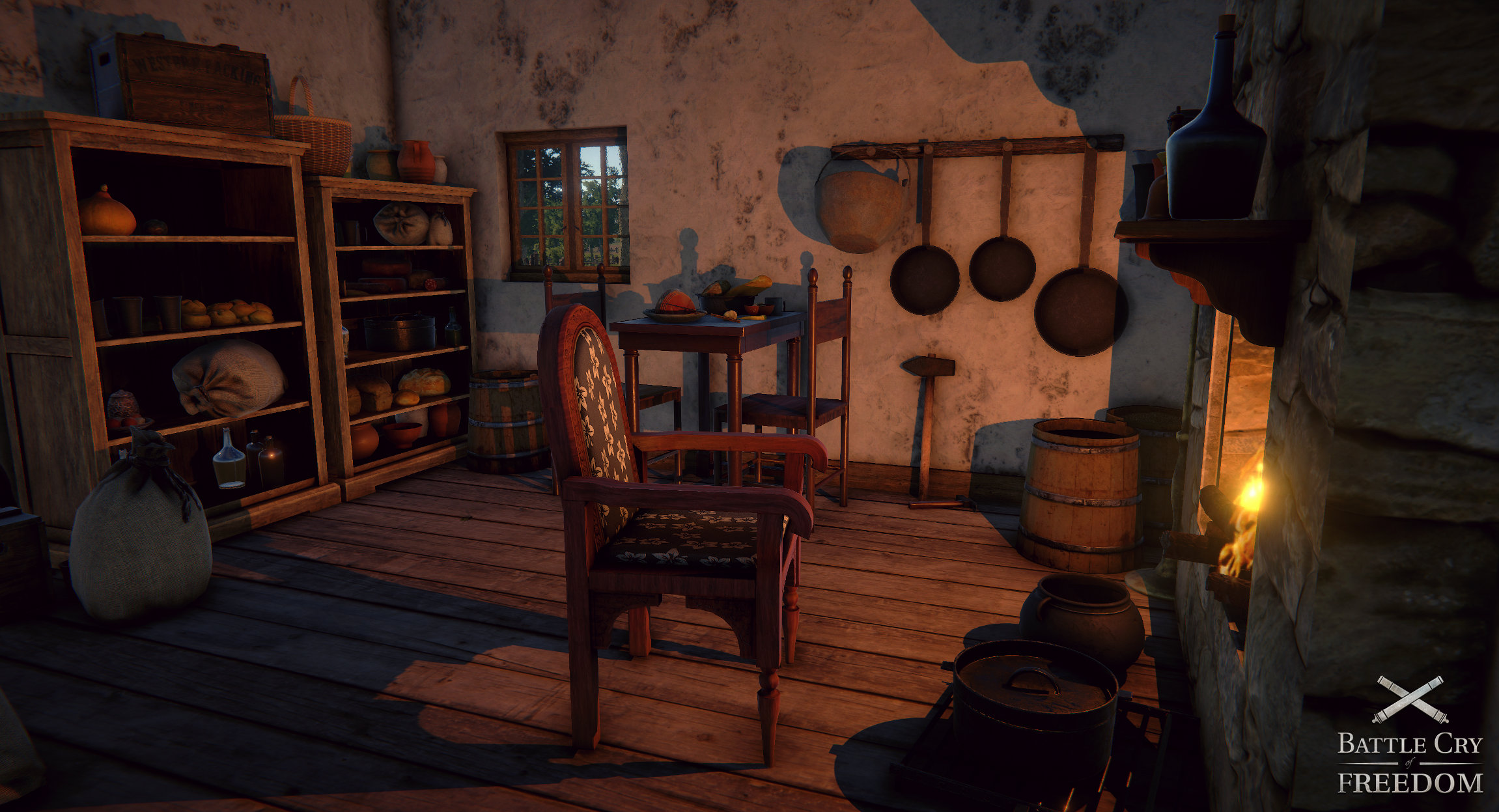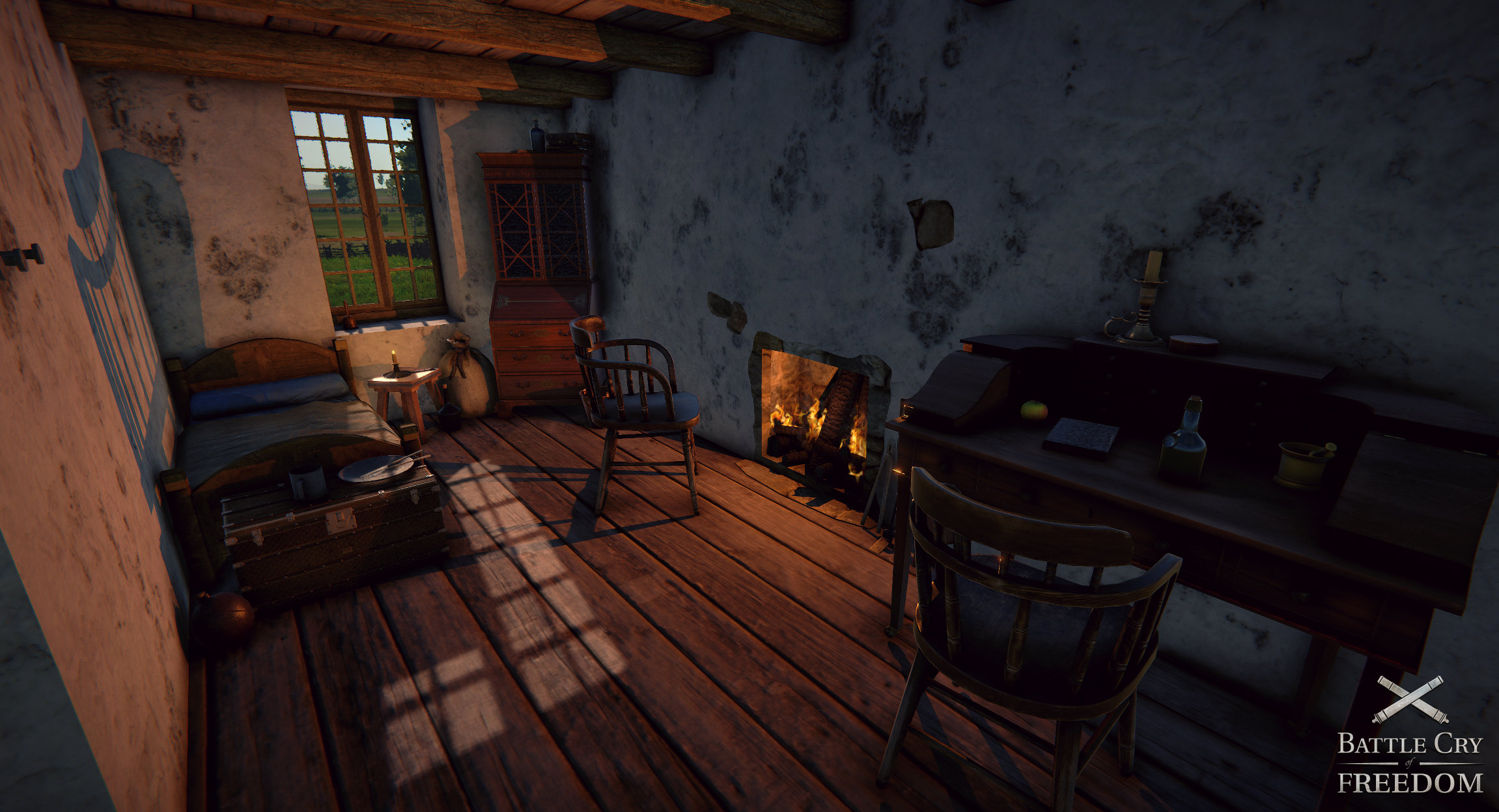 Factories will be filled with historically accurate recreations of machinery that was used during the civil war. For example, below you can see a small factory that produces all kinds of clothing. Factories will be very important capture points in Battle Cry of Freedom, but we will talk more about that in another Developer Blog.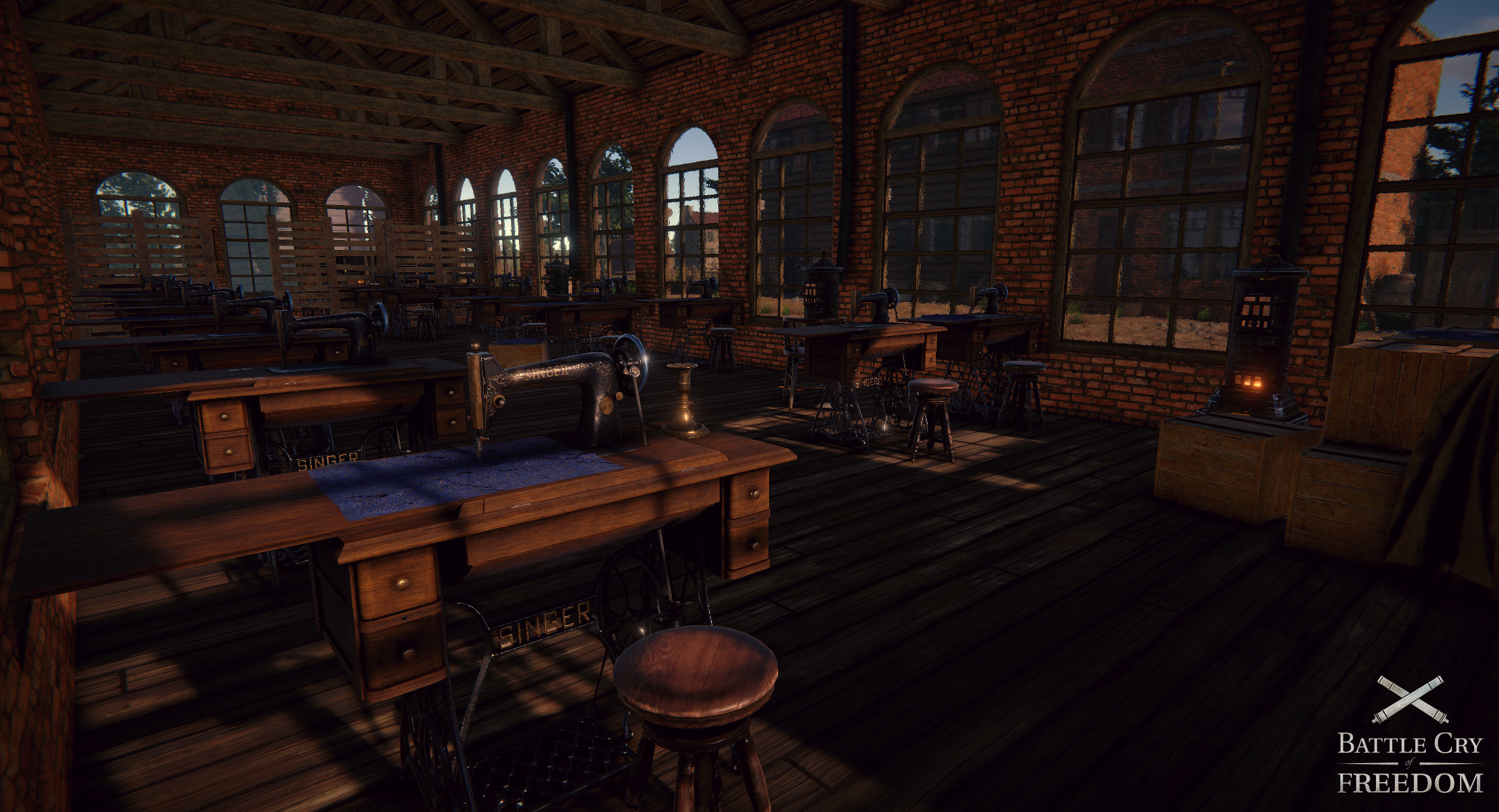 Stores, like the drug store in the screenshot below will be filled with all kinds of goods, including accurate reproductions of 1860s tins and foods.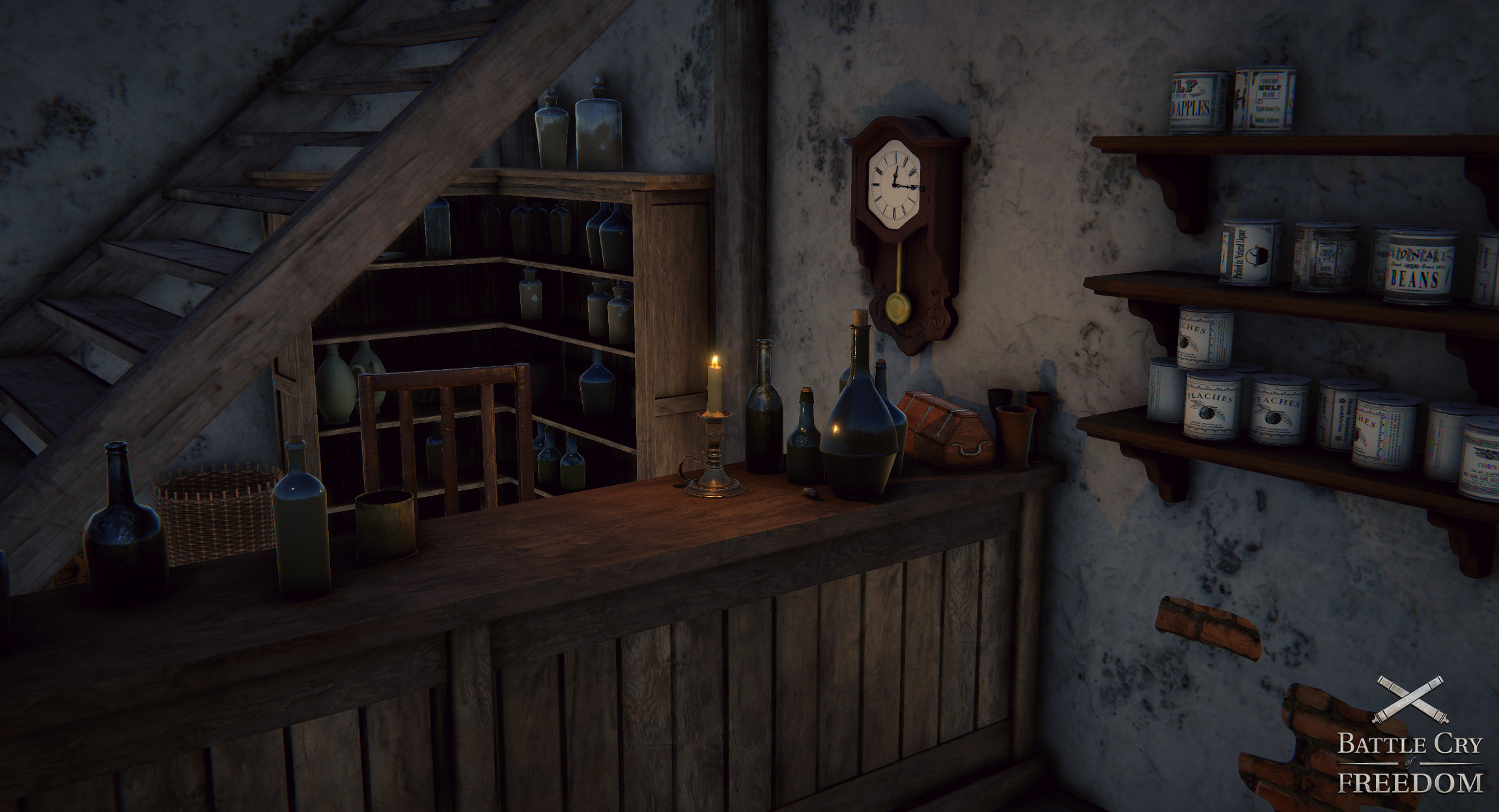 During the night, candles as well as fires in fireplaces, stoves and braziers will illuminate the rooms.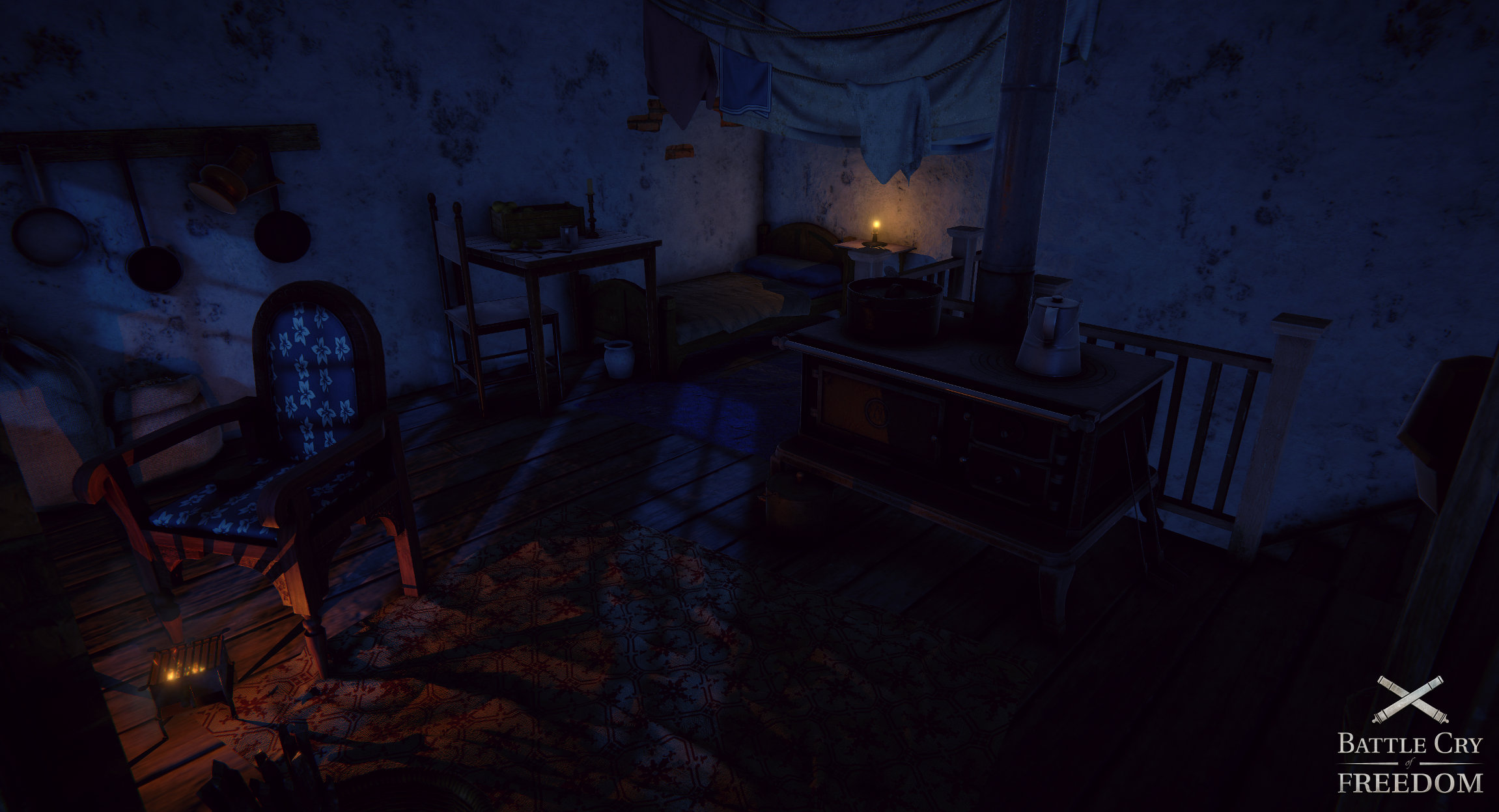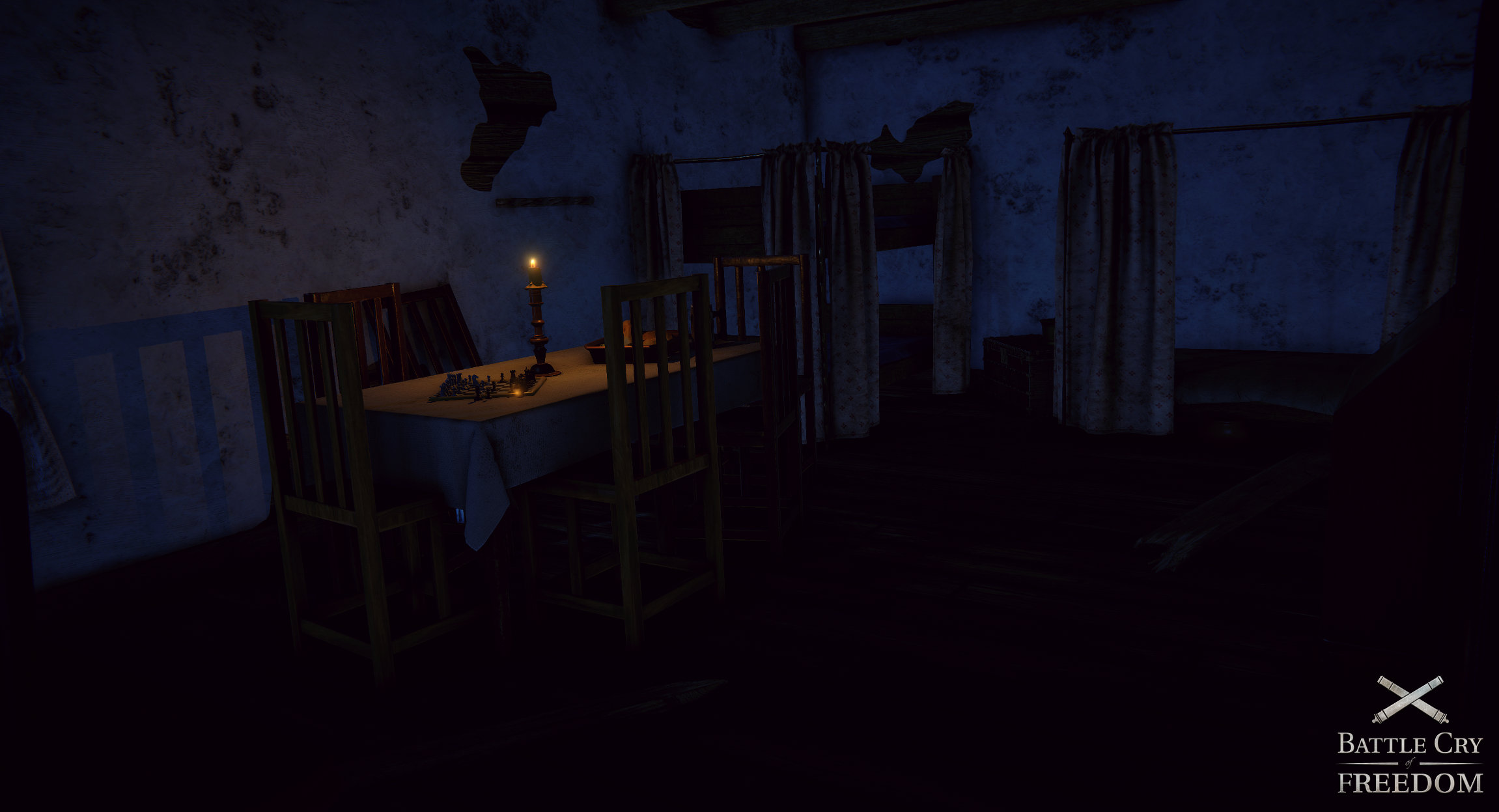 Barns will obviously also be filled with objects. The barn below is filled with plenty of straw.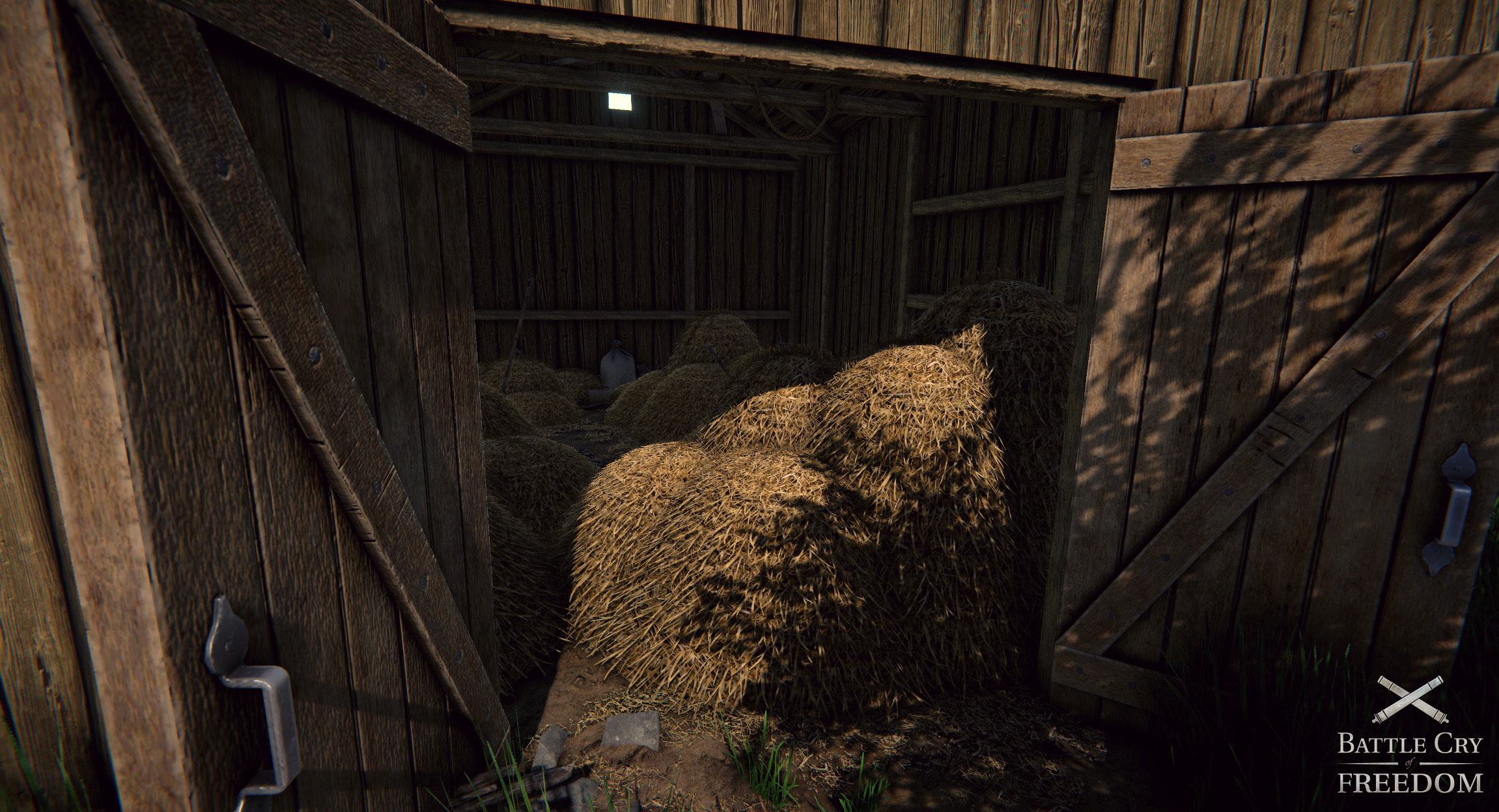 Thank you for reading this weeks, short blog. We hope that we can come back to you soon. Till then!

Flying Squirrel Entertainment

Join the discussion of this blog here.