As smugglers, trade and sell merchandise, even illegal ones such as spacedrugs or slaves.
But beware of the Spacecops!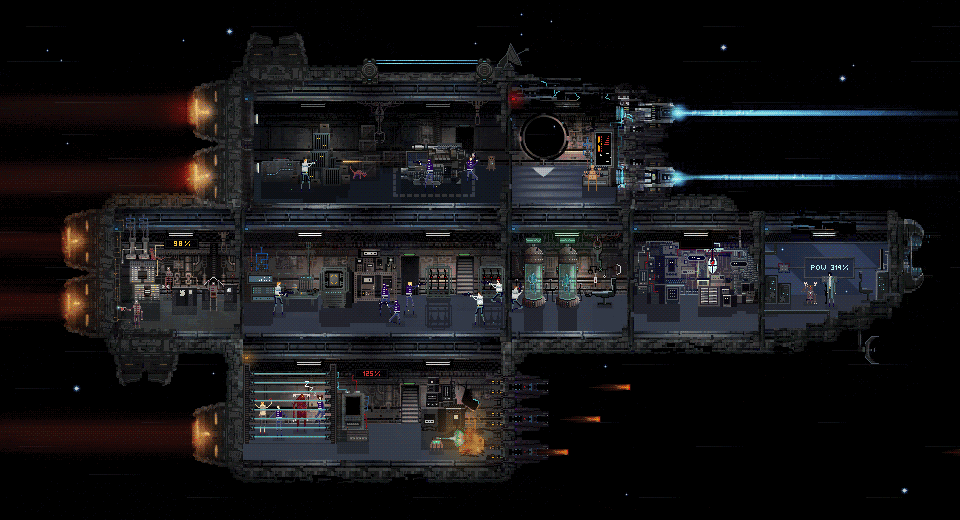 In the wild space, everyone tries to survive the best they can: some use diplomacy, some prefer sneaky methods, but most of them will find a greater interest in fighting.

Their purpose?
Steal your equipment and enslave your crew.
To bring your battle to a successful conclusion, you will need a clear understanding
of your opponents' capacities, and of course, to know your crew better than anyone.
But no victory is a coincidence: your decisions will affect the outcome of the battle.
The battle crew's role is to protect the ship from invasions, as to board
enemy's ship.
Take their races in consideration: equip your melee fighters with close range weapons
and your gunners with long range weapons.