Basis-9 War: Update 0.1.0 has arrived!
In this version of Basis-9 War, I've added many cool things, like interactable storage places, dialogue in some places, doors to access areas inside buildings, a quest to free a prisoner that's an apparent ally, and that may be it.
Some media:
Switches and storage boxes, they glow to indicate that they can be interacted with.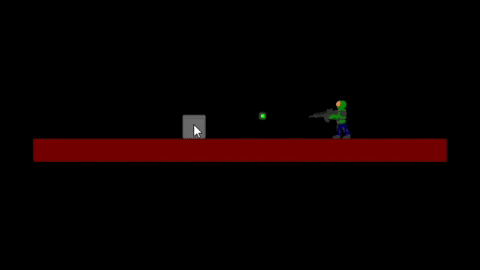 Now the weapons at the start of the game are inside a ship's storage unit: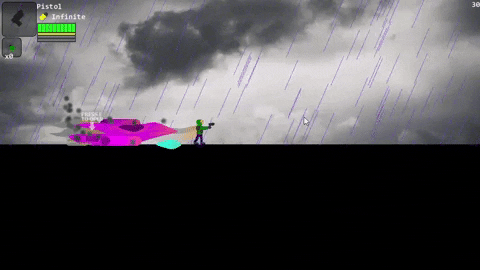 Doors to enter areas inside of buildings: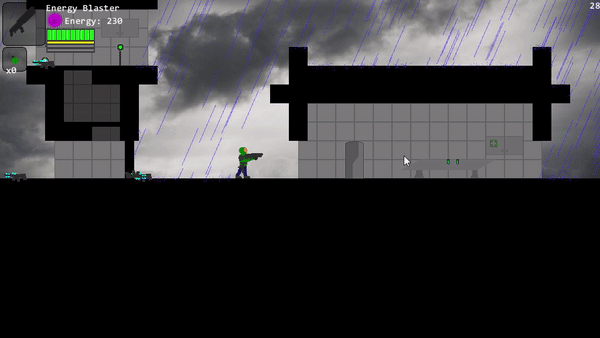 What information could this prisoner hold?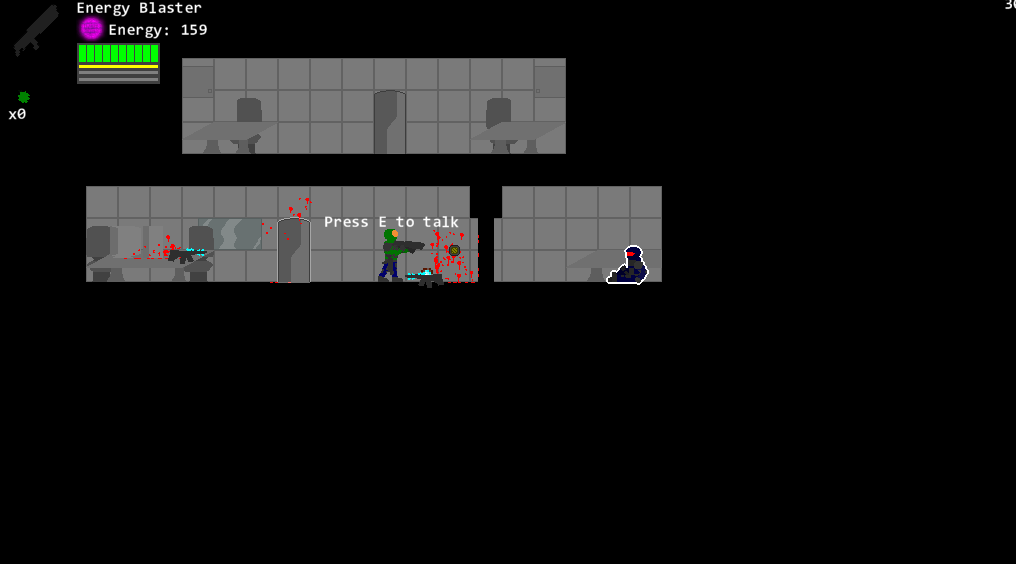 ---
Complete changelog:
Added objects:
-Blocking zones so that the player doesn't move to certain places.
-Doors that will take the player to locations inside buildings.
-Added prisoner and prison key.-Storage units that have items inside them.
-Two new switch sprites.
-A new optional area with a new enemy inside.
-Added some dialogue in some places.
-Messages that tell the player when a special item has been added to the inventory.
Changed:
-Switches now glow white when they can be used, and display a text to indicate use.
-Slightly nerfed spider robot enemy.
-Changed some tile placement.
-Weapons at the start of the level are no longer out in the floor, but inside a storage unit inside the ship.
-Pause screen now shows the paused game instead of a black background.
-Messages of ammo now get stacked one over the other.
-Weapon swap text is now shown on the bottom right of the screen instead of over the player's head.