Updated the starting base world. I added some of the floor assets into the base world to make things seem more interesting. You will only see these if you start a new game (by deleting your game in the AppData folder). Notice the new 'fire' object I added. This object can be stamped out or just wait until it dies. I need to add a real smoke effect...
Also, should I make the fire hurt you? I think so. Might be a neat weapon or attack.
PS ignore the dead guy. He is a jerk... or so I'm told.
Before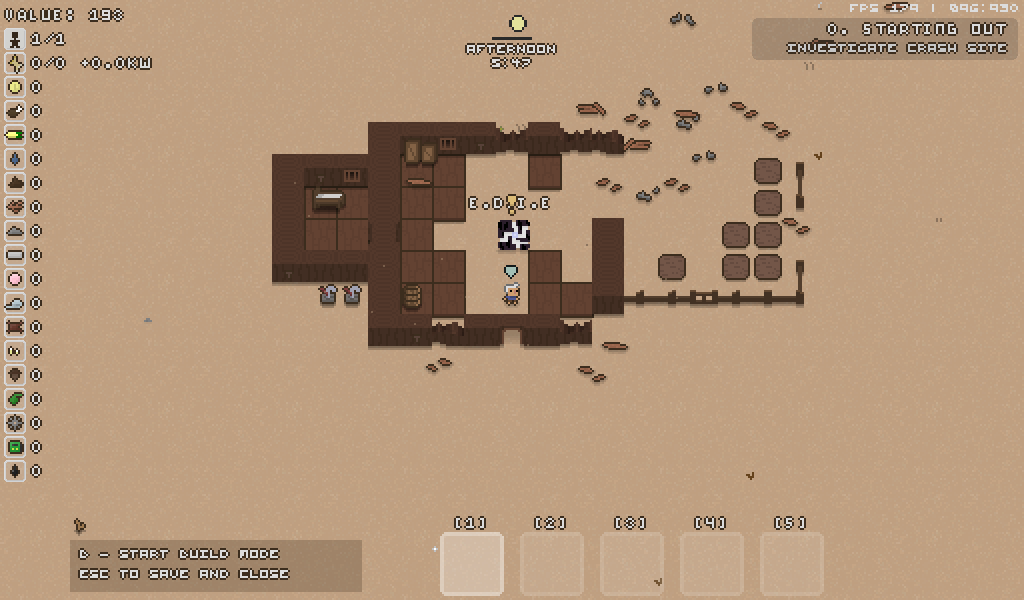 After