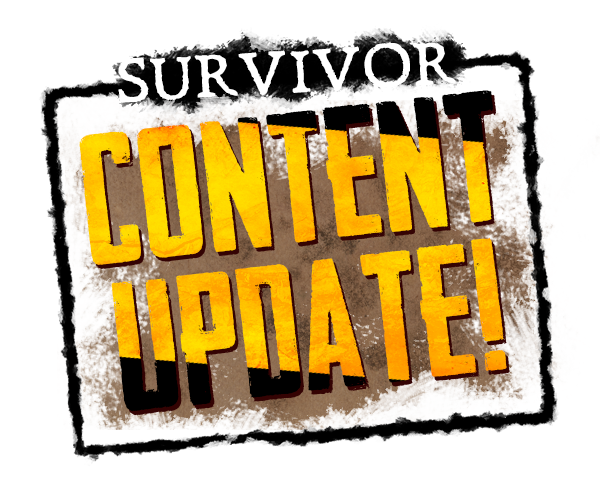 Hello visitors and followers!
Here is our newest update - As always, it is only a small part of what we were doing in the last.
There are many interesting features in the works which we cant show on images yet,
like animal and fish traps, the new implemented kick mechanic, an improved fighting,
new animations, progress on the world and even new soundtracks.
We know you prefer images over a lot of text, so here are some of our latest meshes:
The barricade main and corner parts, a workbench , the tribe warhorn and remade axe.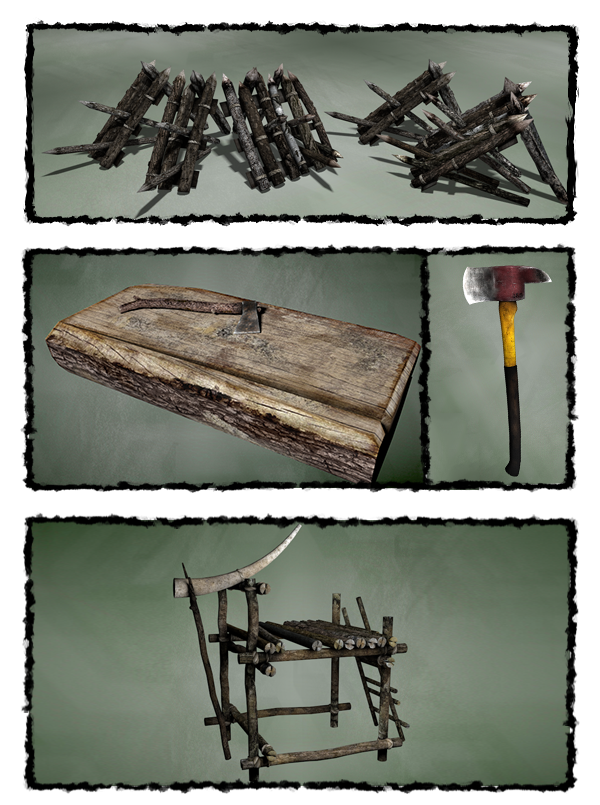 There will be 4 classes in the weapons and tools category:
1. Selfmade Weapons & Tools
2. Scrap Weapons & Tools
3. Findable Weapons & Tools
4. Tribe Weapons & Tools
Here are some of the latest textured ones, the Scrap Machete and Sword, and the Selfmade Axe and Pick. There are no Tribe weapons to show yet.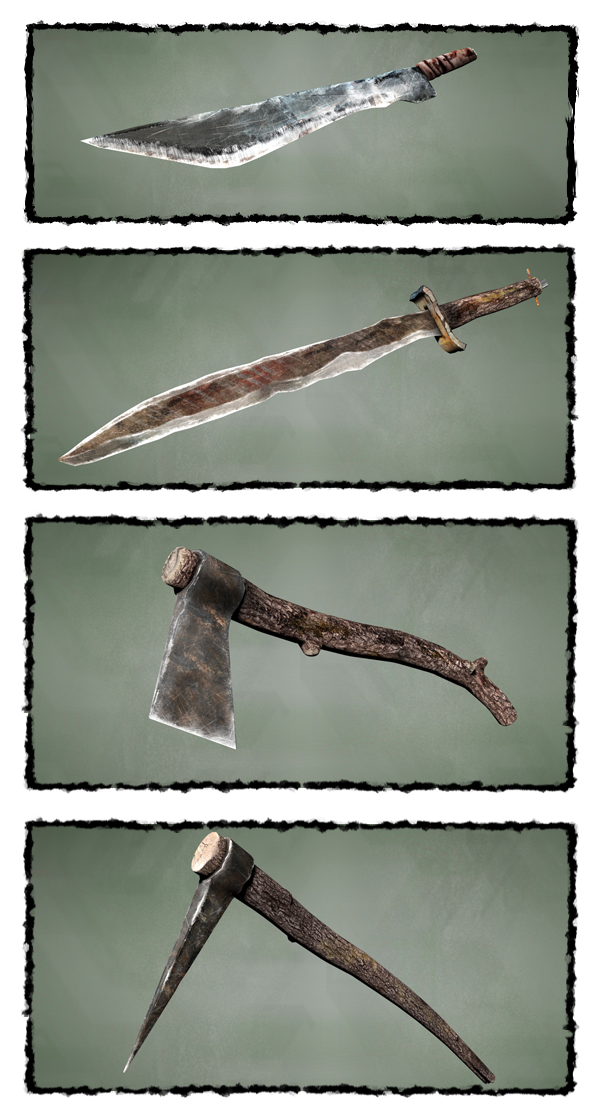 [There are other weapon screenshots in our Image section!]
Aside from Nature, you will find (animal) caves, tribes, and WW2 leftovers on the Island.
We are gathering more and more assets for the world, and here are some of the first
Tribe-related models, a concept for the first character, and also a part of the WW2 set.
Note that this ingame screenshot does not contain any vegetation and meshes and environment
will change heavily. We want to show pics of the polished world as soon as possible.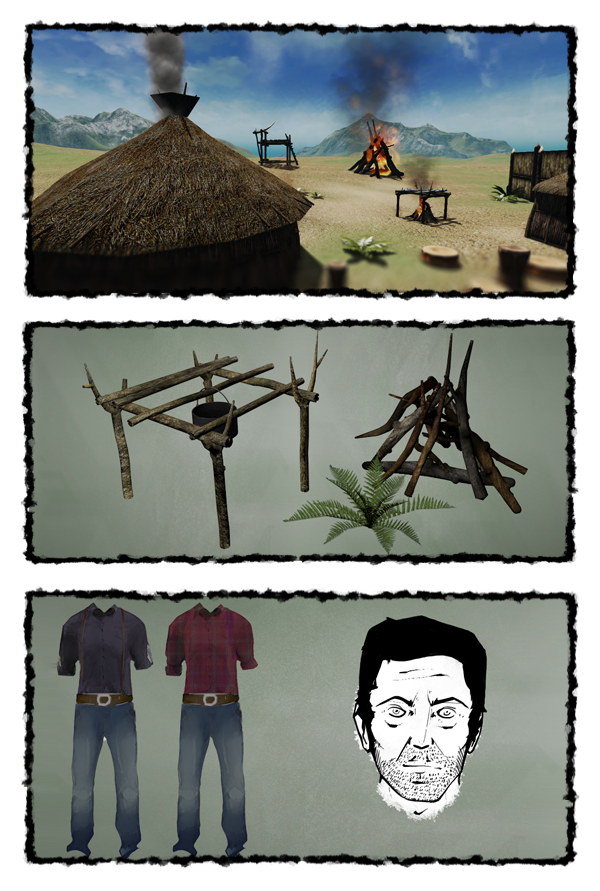 Here are some assets for the scouting outpost, and another piece from our findable tools.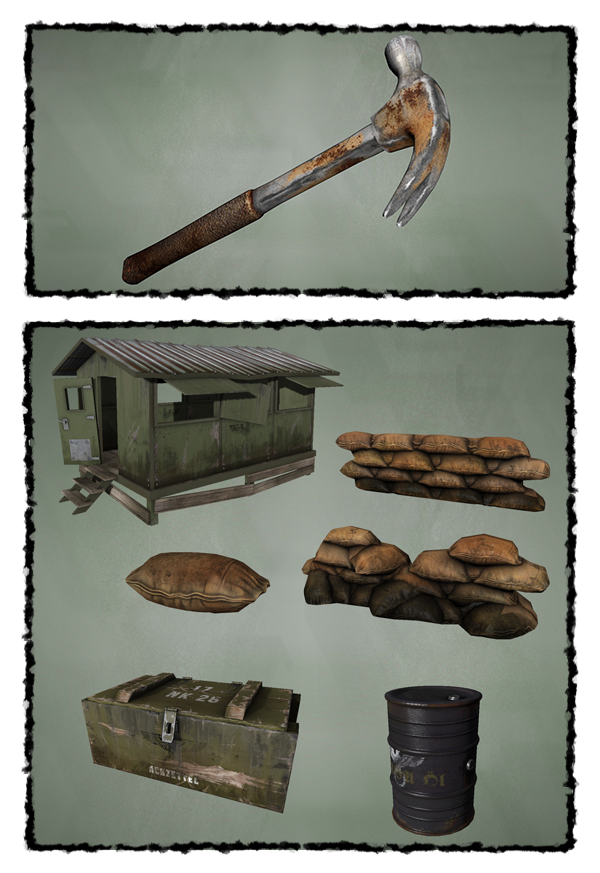 Thank you for looking into here,
also check out our image section and our features section for more information!
Please comment on our work, tell us what you like and what you think needs improvement,
we are really happy to read about your opinion, and we can do a better game with your input.
Follow us, if you like what we do, and thanks for your time!