Just a very quick update this week with a couple of gif images showing the deployment of barricades and water cannon.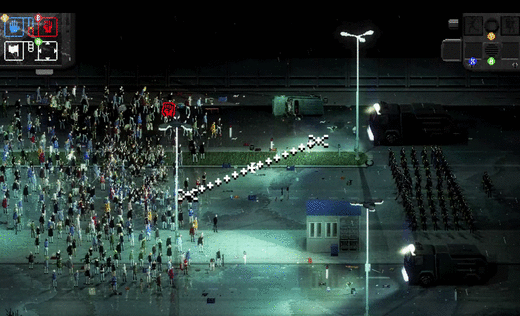 The ability to introduce crowd control mechanics will have a profound effect on the gameplay. In the short term they are an effective way of corralling the protestors but over use of these methods will increase agitation leading to outbreaks of violence and aggression.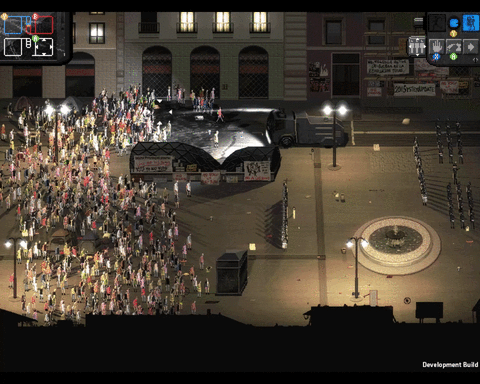 Standby for a lengthier update next week. RIOT ON!